Here's How The Pawn Stars Got To Keep A Stolen Item They Purchased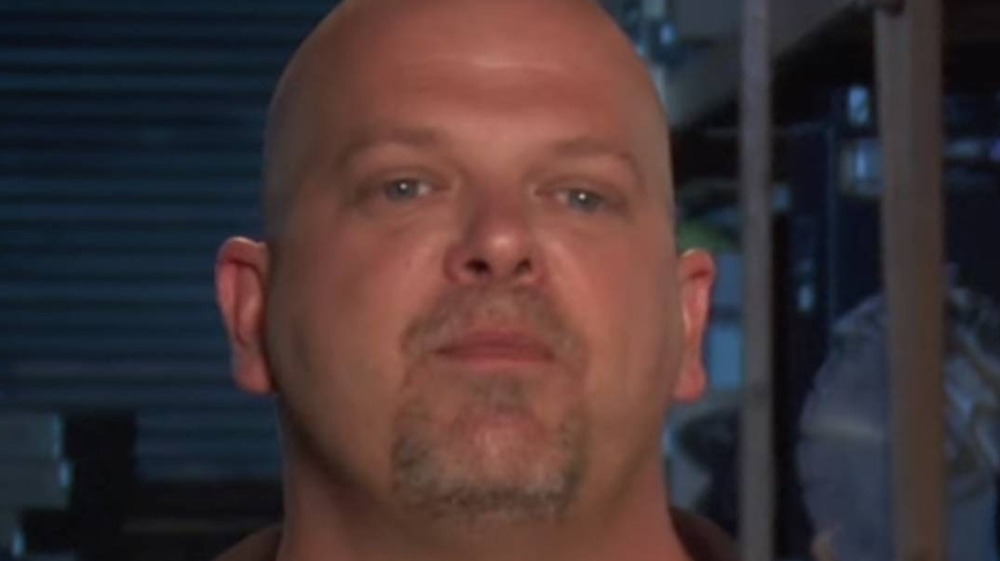 History
Working in a pawn shop requires street smarts just as much as book smarts. Employees need to be able to look at an item and determine whether there's any profit to be made. Even if an item is legitimate, the store may not be out of the woods yet, as anyone who regularly watches Pawn Stars is aware. 
Throughout the show's decade-long run, World Famous Gold & Silver Pawn Shop owner Rick Harrison frequently brings up how items they purchase ultimately go through police databases to ensure they haven't been stolen. It would naturally be very easy for someone to steal an item and sell it at a hock shop to make some quick cash. Harrison hasn't been afraid to turn down items when he's had some suspicions, but every so often, a bunch of money ends up going down the drain when the cops have to confiscate something. That seemed to be what was likely to happen in the season 7 episode, "Shekel and Hyde," when Harrison pays $1,600 for a rare coin from Biblical times. It seems like a good investment until the team's security guy says there's a good chance the coin was actually stolen. However, everything reaches a happy ending by the last scene.
An insurance payout puts the Pawn Stars crew in the clear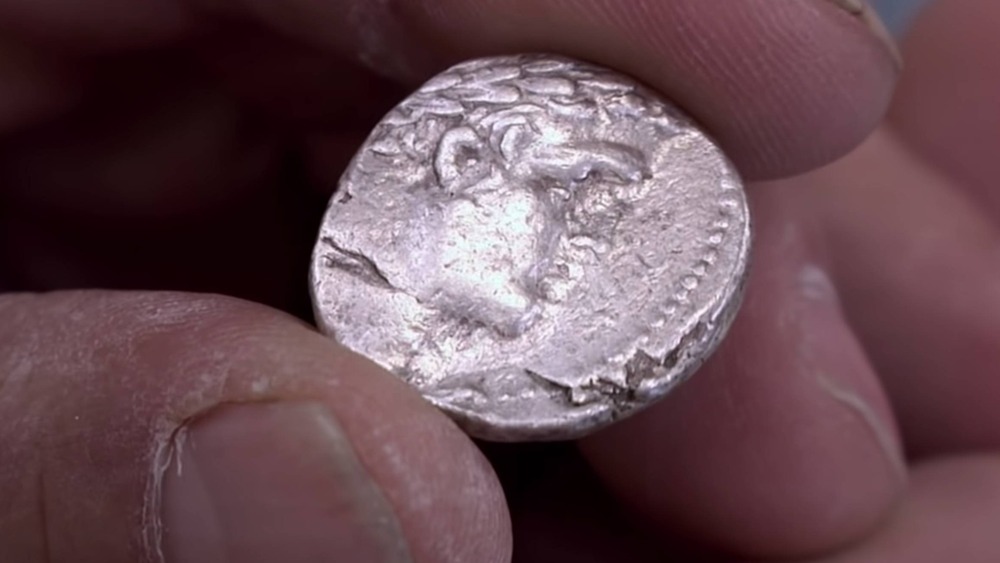 History
The rest of the Pawn Stars cast gives Rick Harrison a ton of guff when a detective arrives in the shop to say that the Tyrian Shekel he bought came up within a law enforcement database. There may be some aspects of Pawn Stars that are fake, but when it comes to the money they bring in, it's all too real. Ordinarily, in this instance, they'd have to surrender the item, but Harrison had already sent it off to be graded. It turned out to be a fortuitous set of circumstances, as security gets back to them later with more information. 
While it's true the coin was stolen, security reveals that the original owner was paid by his insurance company for the stolen goods. That compensation puts the coin in the clear for the Gold & Silver Pawn Shop crew to hang onto, but Harrison's not out of the woods yet. There's still the matter of determining if the coin is even worth something, and lo and behold, he made the right call. When the coin returns from its grading, it's determined to be real, meaning the store should be able to sell it for a pretty penny. 
Coins are highly collectible, and they've been big money for the Pawn Stars cast in the past. In a separate instance, one gold coin was valued at $18,000. Harrison ultimately paid $11,000 for that one, and he didn't seem too put out by throwing down that kind of dough. As long as he's careful not to buy anything from a guy in a ski mask holding a bag with a dollar sign on it, there are big profits waiting out there.