Why Laser From Thunder Force Looks So Familiar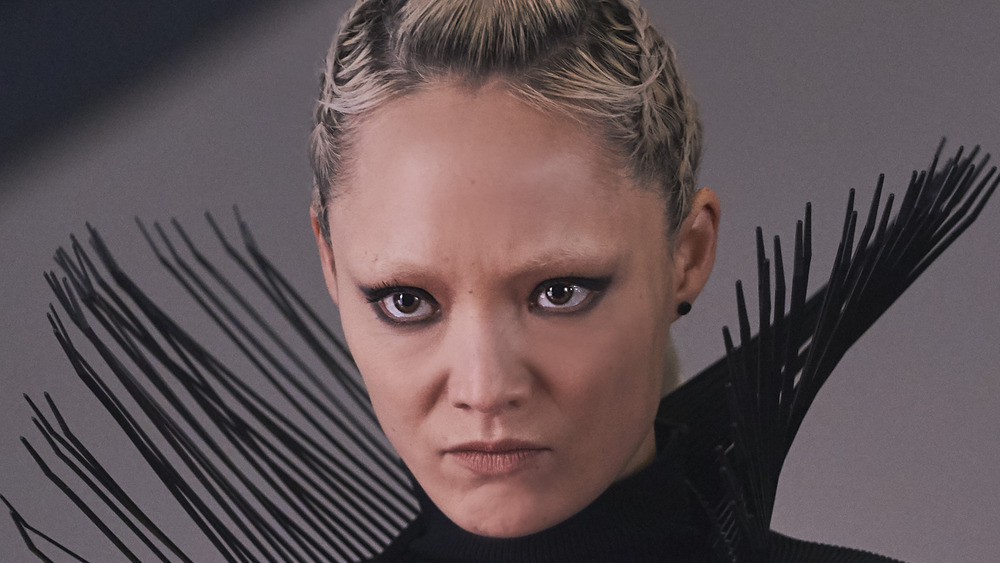 Hopper Stone/Netflix
Netflix's Thunder Force is one in a long line of original comedy films for the streaming platform, starring Melissa McCarthy (Lydia) and Octavia Spencer (Emily). The movie follows the story of two former best friends who reconnect, one of whom (Emily) is a scientist who has come up with a way to turn an ordinary person into a superhero. In a world full of supervillains, Emily has single-handedly come up with a way to combat these looming threats, but she accidentally makes a hero out of her best friend, and the two women form the first superhero team around — Thunder Force.
The cast of Thunder Force is stacked, with McCarthy and Spencer taking the lead, and Jason Bateman (The Crab), Bobby Cannavale (The King), and Melissa Leo (Allie) rounding things out. Also in the cast is Pom Klementieff, who plays Laser. The French actress has quite a recognizable face, though you may not be able to pinpoint where you've seen her before, since she's relatively new in the American film industry. She's also in substantial makeup in her most famous role, so don't feel bad if you couldn't identity her off the bat. Here are some of her biggest hits over the last several years.
Pom Klementieff's breakout role was in a Spike Lee joint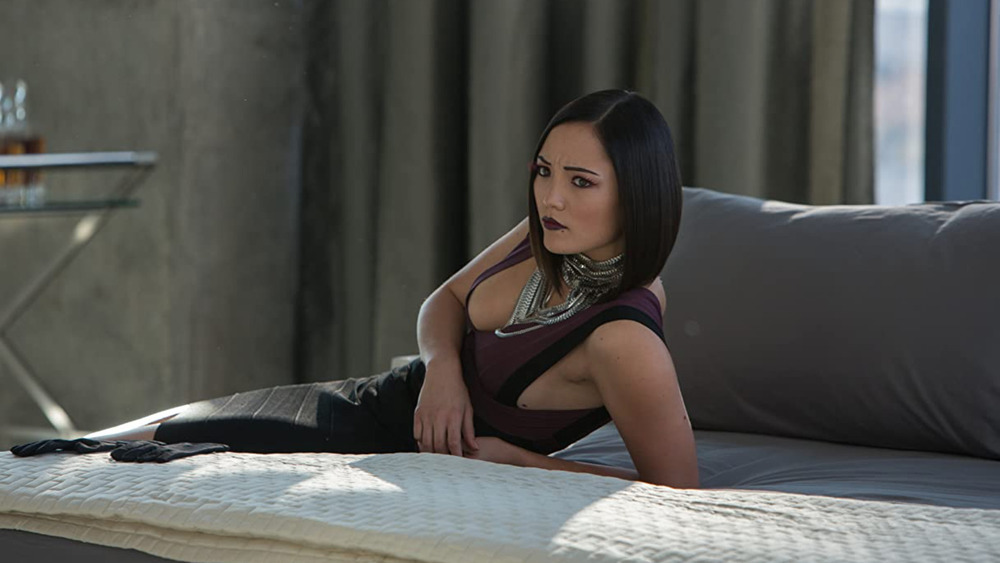 FilmDistrict
Per her IMDb page, one of Klementieff's first breakout roles in the American film market was 2013's Oldboy, which stars Josh Brolin and Elizabeth Olsen. The Spike Lee film was a remake of a South Korean movie of the same name, which follows the story of a man who was kidnapped and placed in captivity for 20 years for a reason unknown to him. Klementieff plays Haeng-Bok, the girlfriend assassin of Adrian Price (Sharlto Copley), the man responsible for the kidnapping and imprisonment of Brolin's Joe Doucett.
Known for her signature yellow umbrella and impeccable fashion sense, Haeng-Bok serves as Adrian's henchmen, and dedicates her life to a world of crime, no questions asked. Unfortunately for her, she meets her end at the hands of Joe, who slits her throat with ease before the finale. It wouldn't be the last time Klementieff found herself in a movie with Brolin and Olsen however, which is quite surprising given her limited résumé.
Pom Klementieff joined one of the MCU's favorite teams in 2017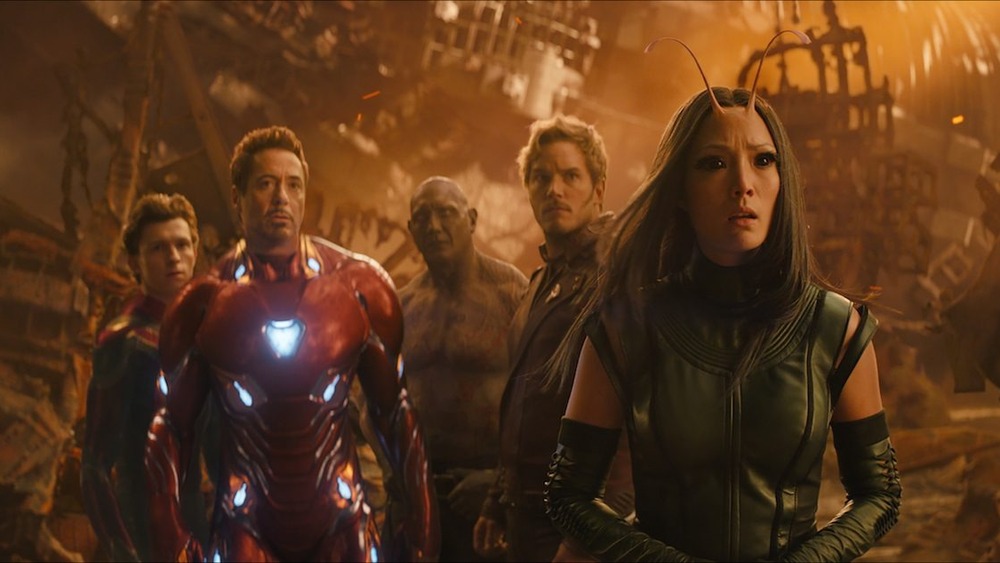 Disney/Marvel Studios
In 2017, Klementieff joined the Marvel Cinematic Universe as Mantis — a.k.a. the chick with the antennae — in Guardians of the Galaxy Vol. 2. Peter Quill (Chris Pratt) and the gang met the empath on Ego's (Kurt Russell) planet. She serves as one of Ego's only companions, and is able to help control his emotions throughout the years, but in reality, she is quite scared of him. Mantis comes to adore the Guardians and ends up joining their team after they defeat the celestial, and his planet implodes.
Mantis also pops up in Avengers: Infinity War where she aids Earth's Mightiest Heroes in their failed attempt to take down Thanos (Josh Brolin). One of the dusted, Mantis fades away on Titan next to her Guardian pals Star-Lord and Drax (Dave Bautista), but it's not the last of her. All is well five years later when she is snapped back into reality in Avengers: Endgame, and takes on Thanos' army with the rest of our favorite superheroes. Mantis was a part of the famous all-female scene when she joined the likes of Pepper Potts (Gwyneth Paltrow), Wanda Maximoff (Elizabeth Olsen), and Okoye (Danai Gurira), as they protected Captain Marvel (Brie Marvel), who was guarding the newest Infinity Gauntlet.
Although Klementieff is still in the first act of her career, she's proven an ability to land roles in major projects, and should continue making waves for years to come.