Here's How You Can Watch Bob Odenkirk's Nobody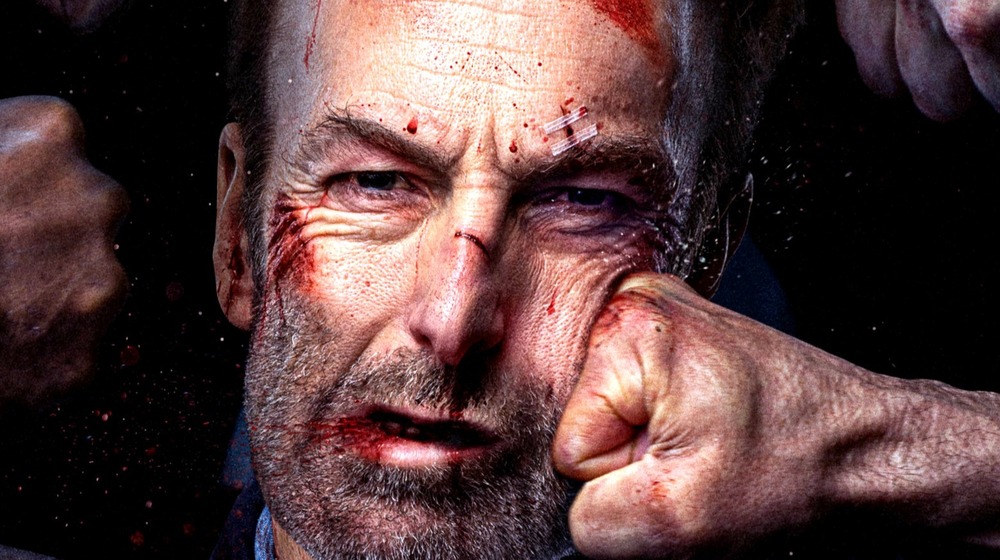 Universal Pictures
For the past few years, he's been earning rave reviews for his dexterous work as Better Call Saul's bad boy in the making, Jimmy McGill (aka Saul Goodman), but Bob Odenkirk is currently garnering more attention for his ass-kicking big screen turn in Nobody. The new movie finds Odenkirk playing a seemingly average man named Hutch Mansell, whose surprising past quickly comes into focus after an assault on his family sends him out on a quest for vengeance. Though that quest doesn't go exactly where you'd expect, it eventually places Hutch in the path of some Russian gangsters harassing a frightened woman.
After beating those Russian baddies senseless, Hutch quickly becomes the target of one of their brothers, a notoriously vengeful enforcer by the name of Yulian Kuznetsov (Aleksey Serebryakov). From there, things get crazy in John Wick fashion with Hutch using his unique skill set to put down all comers in an otherwise spectacularly violent fashion. Odenkirk more than impresses in his action movie debut too, with Nobody earning above Fresh ratings from Rotten Tomatoes critics and viewers since its March 26 theatrical debut.
To date, Nobody has even brought in a very respectable $13.6 million in ticket sales, and positive word of mouth should only bolster those numbers moving forward. But if you're not yet comfortable heading back to the multiplex, or if the theater near you isn't quite re-opened yet, you'll soon have a chance to see Nobody in the comfort of your very own living room.
You'll need to shell out a few bucks to see Nobody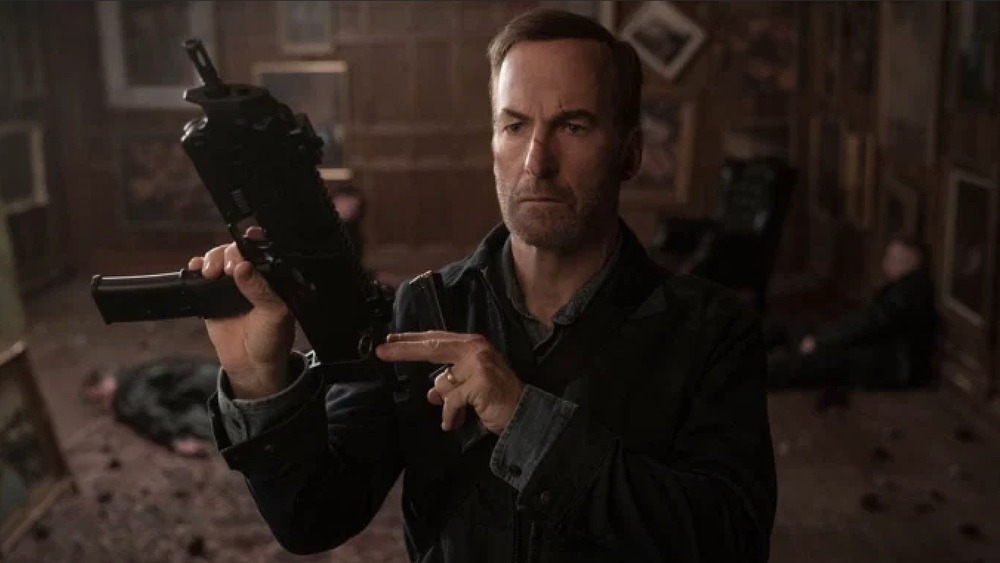 Universal Pictures
To be clear, if you are comfortable hitting up the multiplex, Nobody is likely still screening at your local movie house. However, as with most movies getting a theatrical release these days, the window between big screen debut and an arrival to Video On Demand (VOD) markets will be quite short for Nobody. So, if you are inclined to wait for the film's VOD premiere, Nobody is slated to hit pay-to-play streamers on April 15, 2021. Unfortunately, Breaking Bad fans looking for a chance to watch the man who would be Saul Goodman bring the pain in the confines of their own home — alongside an impressive supporting cast fronting Connie Nielsen (Gladiator, Wonder Woman), Christopher Lloyd (Back to the Future), and Michael Ironside (Top Gun, Starship Troopers) no less — will not be able to do so as part of their Netflix, Amazon Prime Video, or Hulu accounts.
That's because Nobody will initially only be available as a rental, meaning you'll need to seek it out through the regular VOD rental players like iTunes, VUDU, and Fandango Now, among others. While Nobody will not be available as part of your Amazon Prime Video membership, you should still be able to rent it through that platform. As of this writing, Universal Pictures has not revealed what the rental price will be for Nobody, but judging from recent comparable releases you can expect to shell out anywhere from $15 to $20 to see it. And yes, it's worth every penny.