Harley Quinn Might Appear In Gotham Season Finale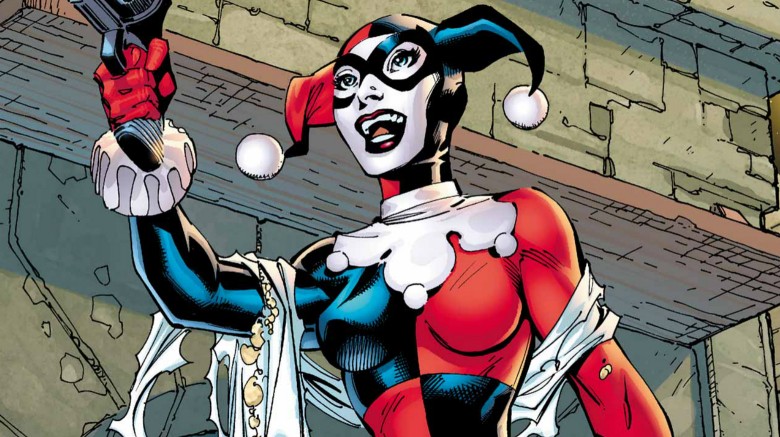 DC
The super-villain population of Gotham is about to increase by one, and it's a biggie.
Producer Dan Stevens hinted to TV Guide that we'll meet Harley Quinn in the Season 3 finale. "We might see [her] in Episode 22," he said, noting that the character serves as a "launching point" for Season 4.
Of course, it's the nature of Gotham that characters typically take some time to evolve, so it's probably unlikely that we'll meet Harley as a fully developed villain, costume and all. But the appearance would set the stage for a bigger storyline to come.
It's sort of like how Jerome (Cameron Monaghan) is shaping up to be the show's proto-Joker. Back in August, Stephens said, "This year, you have these underground movements that have started to talk about Jerome and what he represented... hopefully we'll bring that back in a much bigger way. You'll see these different versions of the Joker myth that developed with Jerome and other characters, that when you put those pieces together, you'll go, 'Oh, eventually that's what the Joker will become.'"
So far, there's no actress announced for the role of Harley, but showrunner Ken Woodruff said a while back that she might have already appeared on the show. "You may have already seen Harley as a person that you thought you had met and known for a long time," he said.
We've still got some time to look at the clues as the Season 3 finale will air in June. In the meantime, take a look at the dark history of Harley Quinn.