This Was Aria's Worst Quality In Pretty Little Liars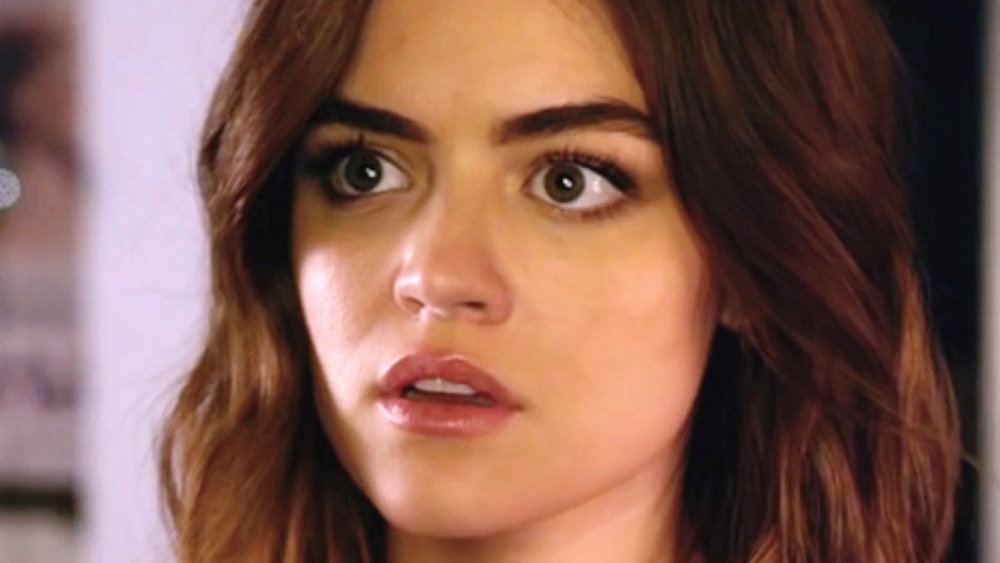 ABC
Pretty Little Liars was a massive success on Freeform, running from 2010 to 2017. The show was a big hit not just because of its suspenseful and convoluted plotline, but because the four main characters had qualities that were relatable to other teenage girls. Sure, these girls were a little extreme at times, but showrunner I. Marlene King did a great job making Aria Montgomery (Lucy Hale), Spencer Hastings (Troian Bellisario), Emily Fields (Shay Mitchell), and Hannah Marin (Ashley Benson) truly different from one another in good ways and bad.
Hannah was easily influenced and indecisive, Emily was a doormat and a little judgy, and Spencer went after men who were unavailable and was a blame shifter. Then we had Aria. Out of the four main characters, viewers seemed to dislike Aria the most. There are several Reddit threads slamming the character, who had some pretty annoying qualities that were hard to look past — and one that consumed her.
Aria Montgomery is the most selfish of the pack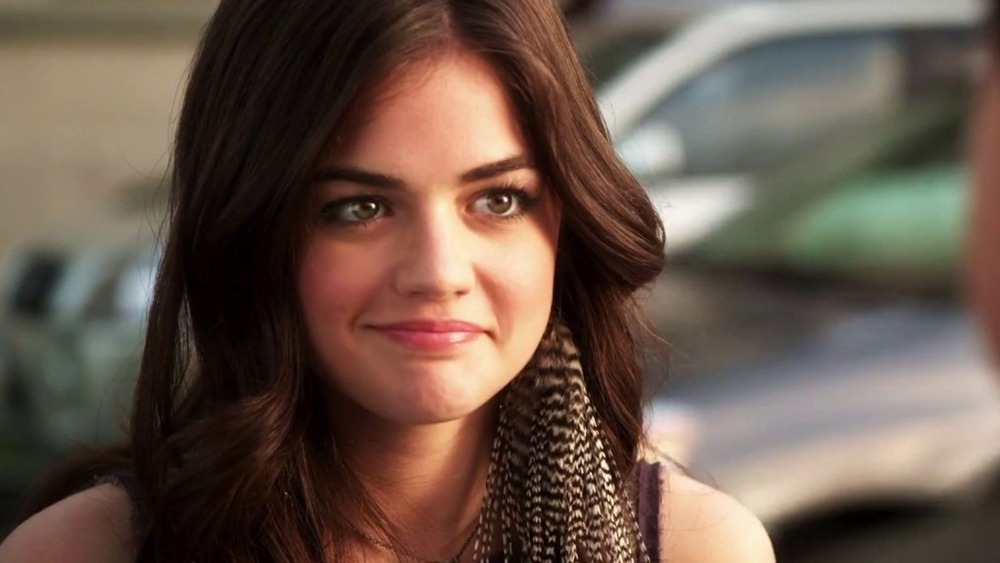 ABC
Throughout Pretty Little Liars, Aria made it a habit of worrying only about herself when she should have been concerned about others. The only person she ever seemed to really care about was her beau, Ezra Fitz (Ian Harding), and she would go to great lengths to protect him essentially because if he got in trouble, so would she. At the beginning of their relationship, Aria wasn't discreet in pursuing Ezra, who was her English teacher. She didn't seem concerned that he could go to jail if they were exposed, and she openly flirted with him in school, despite him shooing her away. 
Aria eventually joined the A.D. team in season 7 after she was blackmailed by Alex Drake (also Troian Bellisario). Alex was threatening to expose her relationship with Ezra, which would have put him in prison. While she was protecting Ezra, Aria put her friends through hell by pretending to be on their side while simultaneously pulling the strings. This was all to protect her and Ezra so they could live happily ever after.
In a truly terrible season 2 moment, Aria threatens her parents to prevent her relationship from being exposed. After they find out about it, they want to get the police involved and stop their daughter from seeing her boyfriend. In response, Aria threatens to tell the dean at her father's school about the affair he once had with a student. If choosing a man over your family isn't the epitome of selfishness, we don't know what is.