The New Law & Order: SVU Scene That Calls Back To A Monumental Season 9 Moment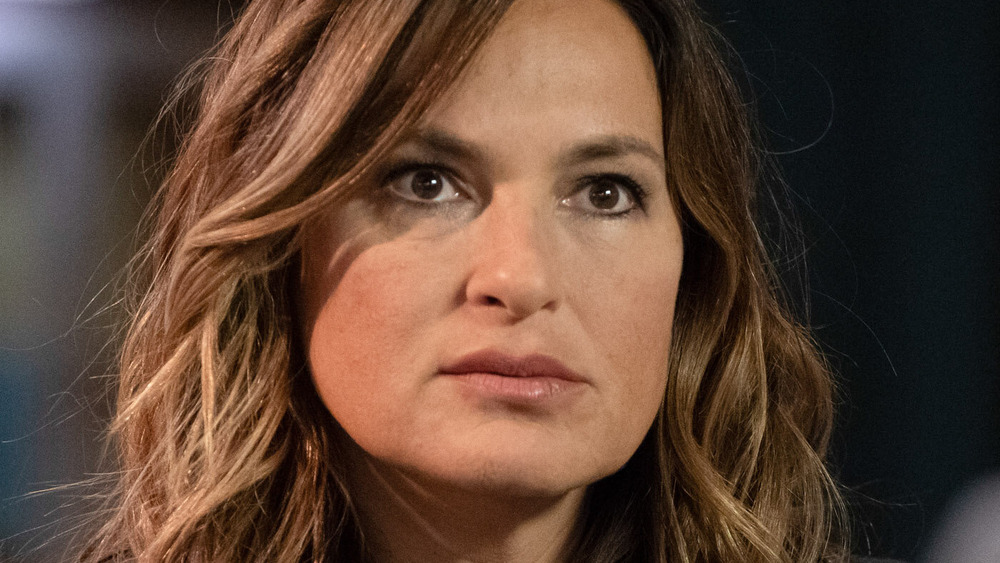 NBC Universal Television Distribution
Thursday, April 1 saw the epic reunion of Elliot Stabler (Christopher Meloni) and Olivia Benson (Mariska Hargitay) after the former Law & Order: SVU partners spent 10 years apart. Meloni is back in the role he first stepped into in 1999, but this time in the newest Dick Wolf property, Law and Order: Organized Crime. The two came face to face in the first part of last night's crossover event, during the "Return of the Prodigal Son" episode of Special Victims Unit.
During the episode, a car bomb planted on Elliot and Kathy Stabler's rental car detonates and puts Kathy in the hospital. Eventually, we find out that Kathy dies during surgery after her spleen ruptures in a twist no one saw coming. Elliot calls Olivia to tell her, and she arrives at the hospital after learning the terrible news. Within seconds, viewers of the show were transported back to a monumental moment that happened between the pair back in Season 9. The similarities were striking, and only noticeable to the longtime fans of the series.
'Return of the Prodigal Son' mirrored the 'Paternity' hug from Season 9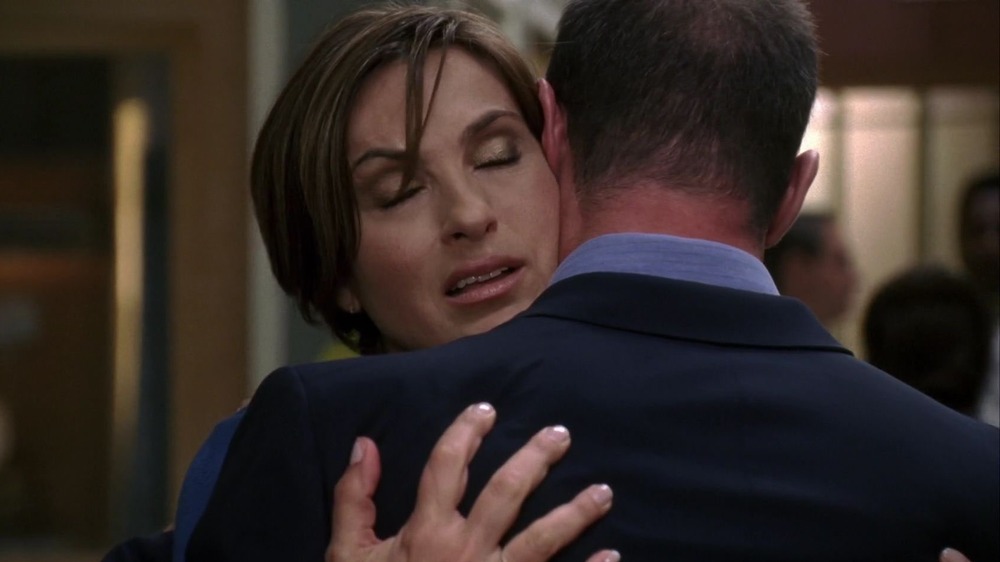 NBC Universal Television Distribution
"Paternity" is easily one of the most-remembered episodes in the entire Law and Order: Special Victims Unit catalog. In the last third of the episode, Olivia and Kathy are involved in a car accident, which results in the latter going into labor early. Olivia saves Kathy's life with the help of an EMT and the fire department, but she later flatlines during the ambulance ride to the hospital. All is well though and Kathy recovers just fine, as a delayed Elliot shows up to meet his new son.
After visiting with Kathy, Elliot comes out to talk to a waiting Olivia. He grabs her and twists her around for an embrace the two never shared. The Bensler hug is one of the biggest moments between the two in the series entirety, and "Return of the Prodigal" son copied it, down to the wardrobe. When Elliot and Olivia hug after Kathy's death, we're given the same vantage point from the camera as we were in "Paternity." We only see the back of Elliot's head, who is wearing the same color black suit and light blue shirt, looking almost identical to his outfit from 14 years ago.
Olivia also gives the same silent response, closing her eyes and welling with tears, trying to comprehend all the events of what just happened. It was a parallel that didn't go unnoticed on Twitter, as several viewers pointed out the shocking similarities and the brilliant work of executive producer Dick Wolf.