Law & Order: SVU 'Return Of The Prodigal Son' Ending Explained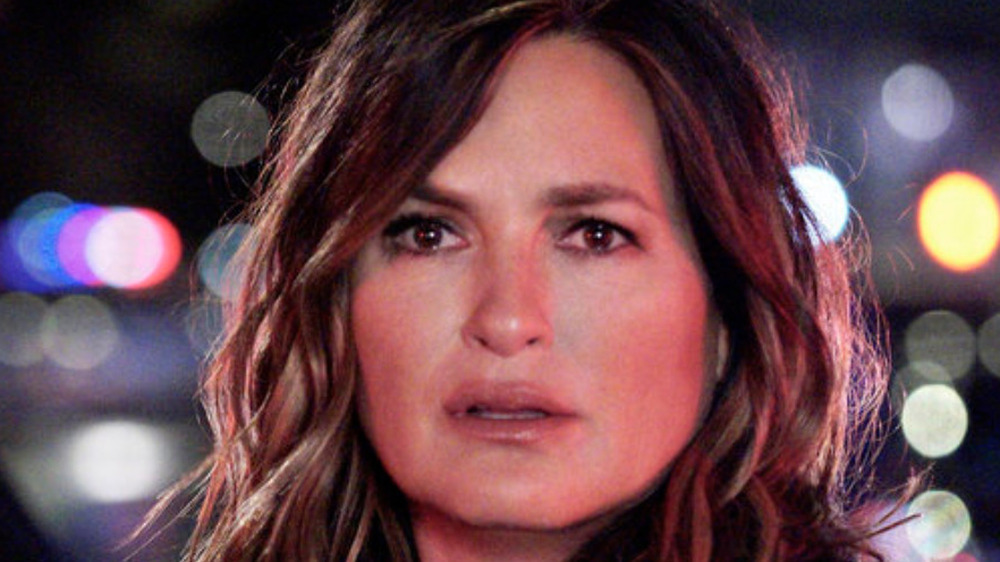 NBC
Warning: This article contains major spoilers for Law and Order: Special Victims Unit episode 9.
It's been 10 long years, but Elliot Stabler (Christopher Meloni) has finally returned to Law and Order: Special Victims Unit (SVU). Just over one year ago it was revealed that Meloni would be rejoining the franchise in the role that made him famous over 20 years ago. Thursday night saw the reunion of former partners, Elliot and Olivia Benson (Mariska Hargitay), in one of the most tense episodes in the show's 22-year history.
The show wasted no time in bringing the former partners together, as their reunion came in the form of a cold open. Within two minutes of the episode, Elliot and Olivia were face-to-face and speechless. Someone had planted a bomb in Elliot and Kathy Stabler's (Isabel Gillies) rental car, resulting in the latter being hospitalized. Kathy unfortunately dies later in the hospital, and so begins a wild goose chase to discover why someone would target Elliot and who it could be. Audiences also find out that Elliot has been living in Rome, Italy with his family, working as a liaison to the NYPD.
'Return of the Prodigal Son' sets the stage for Olivia and Elliot moving forward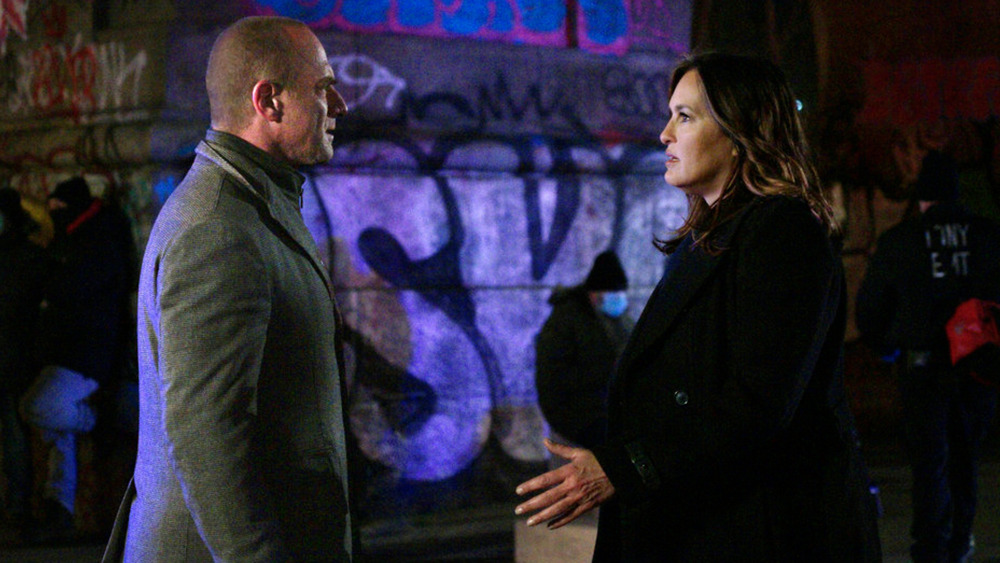 NBC
The entire episode serves as a setup, as we weren't exactly expecting anyone to kiss and make up after Elliot left Olivia high and dry all those years ago. Yes, we're trying to figure out who put the bomb in Elliot and Kathy's rental car, but most of that is delved into in the second part of the crossover, episode 1 of Law and Order: Organized Crime.
The SVU portion of the series is all about Olivia and Elliot. In this episode, the two finally have a conversation about Elliot leaving his work without saying goodbye — in the hospital waiting room while Kathy was still alive, of all places. Olivia is much more hesitant than Elliot is to talk, but the latter is insistent. And according to Elliot, he knew if he spoke to Olivia before he put in his papers 10 years ago, he probably never would have gone through with it.
"I was afraid," he says. "If I heard your voice, I wouldn't have been able to leave." As Olivia takes in the emotional weight of the statement, she is saved by the bell with a phone call from Deputy Chief Christian Garland (Demore Barnes) and leaves. They still have so much to discuss, and they never really are able to.
This conversation proves Olivia is still not over what happened 10 years ago, despite what Finn (Ice-T) told Elliot while they caught up over drinks. This woman is still hurting, and whether or not Elliot can make it up to her remains to be seen. It's hard to ignore the look Elliot has in his eyes for all of his conversations with Olivia. Despite seeming very happy with Kathy and where they were in their life, there is still something that suggests a longing for Olivia, either through a platonic friendship or something more — as fans have always hoped. 
"Return of the Prodigal Son" laid the groundwork for what's to come between the former partners as both Law and Order series move forward. If this episode is any indication, the repairing of this relationship is likely going to be a long and winding road.