Bear Brown Pranks Alaskan Bush People Fans For April Fools' Day
Since it debuted in 2014, Alaskan Bush People has been one of the Discovery Channel's biggest hits. The docu-reality show has aired around 90 episodes over its 12 seasons (with no word currently on whether there will be a 13th), and a large part of its longevity is due to the Browns, the family who live off the land in the Alaskan wilderness — at least when the cameras are rolling, anyway. The Browns may often be at the center of drama and controversy, but at the end of the day, they all love each other.
And since Alaskan Bush People is built on the Brown family and their dynamics, the prospect of one of the Browns leaving the series would fundamentally alter it. No one knows this more than Bear Brown, who tricked fans on April Fools' Day 2021 into thinking that he was leaving the series. Here's what happened.
This Bear isn't about to hibernate any time soon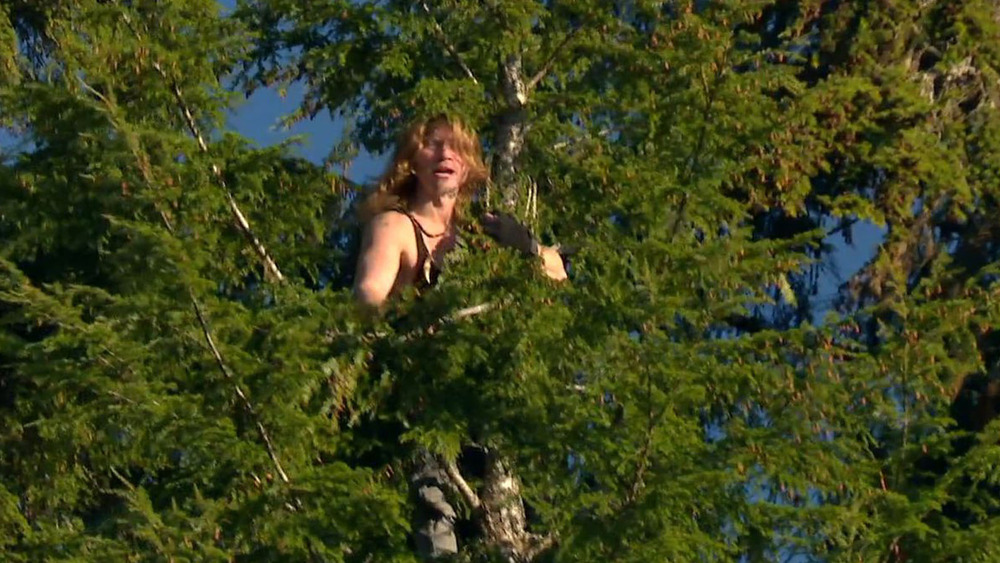 Discovery Channel
Bear Brown — real name: Solomon Freedom Isaiah Brown – took to Instagram to do some pranking. "Due to recent events and things I can't discuss on social media, it's with a heavy heart, I've decided to no longer continue filming for Alaskan Bush People!" Brown wrote. "It's been a wild ride! God bless everyone!"
Fans immediately began speculating whether Brown was serious, and the comments section of his post was flooded with users asking if it was an April Fools' Day prank. Brown couldn't keep the ruse up for too long, and confessed to the prank a few hours later. 
"Gotcha!!!! That was an April fools joke in bad taste!!! My apologies!" Brown wrote in another Instagram post. "I'm definitely not leaving the show I plan on filming until I'm an old man!!! It's been rough for sure! But the show is one thing in my life that is definitely good! I was gonna wait until tomorrow to say anything, but it got too much attention!!! Happy April fools day!!!"