The Underrated Jennette McCurdy Teen Sci-Fi Series You Can Watch On Netflix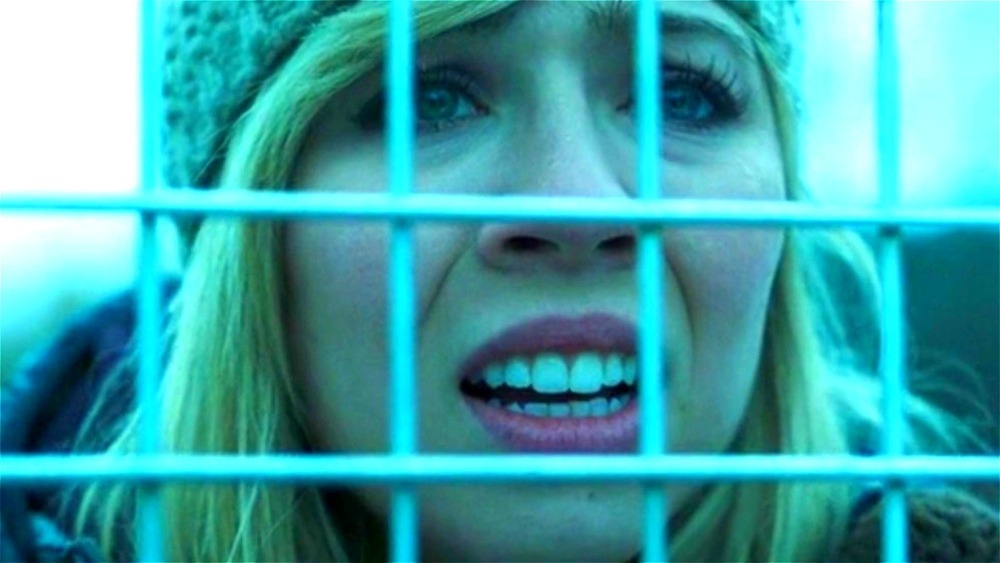 Netflix
The TV series Between marked "Netflix's first collaboration with a Canadian network," according to Deadline, bringing the streaming platform giant together with broadcast network City, as well as "Canadian-based streaming service," shomi. The first season aired in 2015, and a second quickly followed in 2016. So far, there are only two seasons available, and although there hasn't been a new season since 2016, there hasn't been any mumblings of it being canceled. Overall, Between received positive ratings from users on both IMDb and Rotten Tomatoes, so it's a shame it's received such low critical ratings.
Sure, there is a LOT of hidden gem content on Netflix — and all streaming services, including Hulu, and Amazon Prime Video, and so many more, for that matter. But if viewers are fans of drama, mystery and sci-fi rolled up into one, Between is the show to watch. Both seasons are available on Netflix right now, and — fingers crossed — that there will be a third season in the future.
Between is a drama sci-fi series with a unique storyline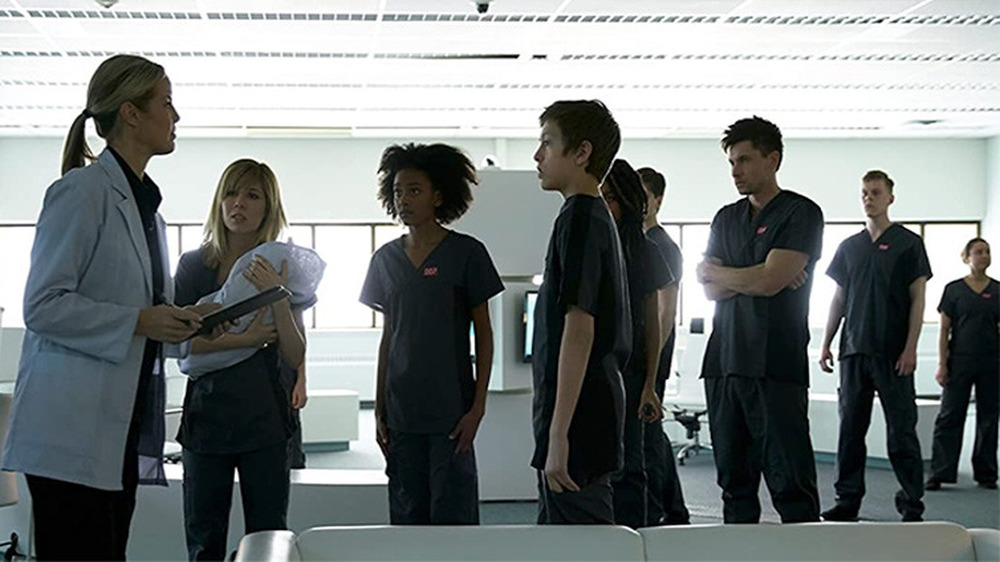 Netflix
If you're currently binging a certain Jennette McCurdy-led Nickelodeon vehicle on Netflix and you don't want to travel far, then Between is right up your alley. The iCarly star leads the cast in a decidedly darker plot, which centers on the small town of Pretty Lake, where McCurdy plays Wiley, the pregnant teenage daughter of the town's minister. The series focuses on the aftermath of a mysterious disease that has swept through the town and the surrounding area, and has eliminated everyone over the age of 22.
Throughout seasons 1 and 2, several themes or stages are explored. As the young population tries to cope with being alienated, they also have to find ways to fend for themselves and choose if they want to risk escaping, while potentially spreading the mysterious disease to the rest of the planet. While this storyline seems like it's been done before, the kicker is that the town inhabitants are very young, and there's an underlying fear of what happens once they turn 22. What is causing this? Why is the cause of death age so specific, and who is responsible for this? Only time will tell.
Between is jam-packed with drama, and with patience, the series becomes binge-worthy.