Aldis Hodge Stuns Fans With Hawkman Training Pic For Black Adam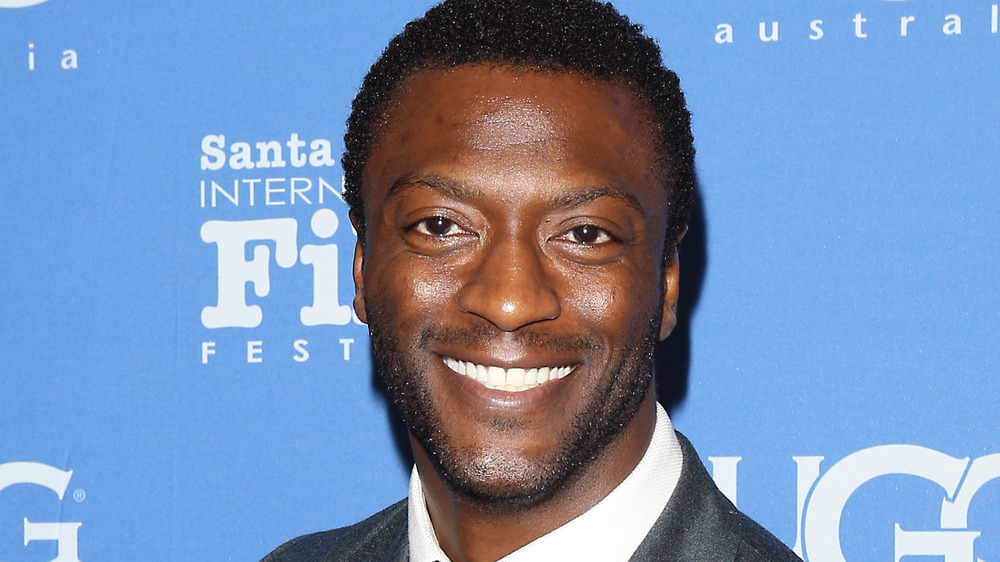 Michael Tran/Getty Images
The Black Adam movie keeps getting better and better. Dwayne Johnson will portray the title character of the upcoming Shazam! spinoff, who is a villain and anti-hero from the DC Comics. In later comic releases, Black Adam establishes moral values and a desire to protect those around him, willing to do whatever it takes to get the job done. The character was initially supposed to be introduced to the DC Extended Universe in Shazam!, but plans changed and he was given his own movie. So far, DC has only released a couple of concept art teasers for the film, with the most recent appearing on Johnson's Instagram. In an interview with Comic Book, Hiram Garcia, the president of Johnson's production company Seven Bucks Productions, confirmed that the film will start production in April 2021, and a release date of July 29, 2022 was just announced.
Along with Johnson, Black Adam has many big names in the supporting cast. Pierce Brosnan is playing the superhero Dr. Fate, Noah Centineo is playing Atom Smasher, Quintessa Swindell is portraying Cyclone, and Sarah Shahi will play the superhero Isis, who is also Black Adam's love interest. Other actors like Marwan Kenzari have been cast, but their roles have not yet been revealed. One major character to appear in the upcoming film is Carter Hall, widely known by his superhero moniker, Hawkman. In Black Adam, Hawkman will be played by Aldis Hodge, who has previously acted in movies like Hidden Figures, The Invisible Man, and the Oscar-nominated film One Night in Miami..., with his most well-known television role being Alec Hardison in Leverage.
Hodge is putting a lot of time and effort into getting ready for his big role as Hawkman, and he just gave fans a shocking sneak peek at his training progress.
Aldis Hodge is jacked to play Carter Hall, a.k.a. Hawkman, in Black Adam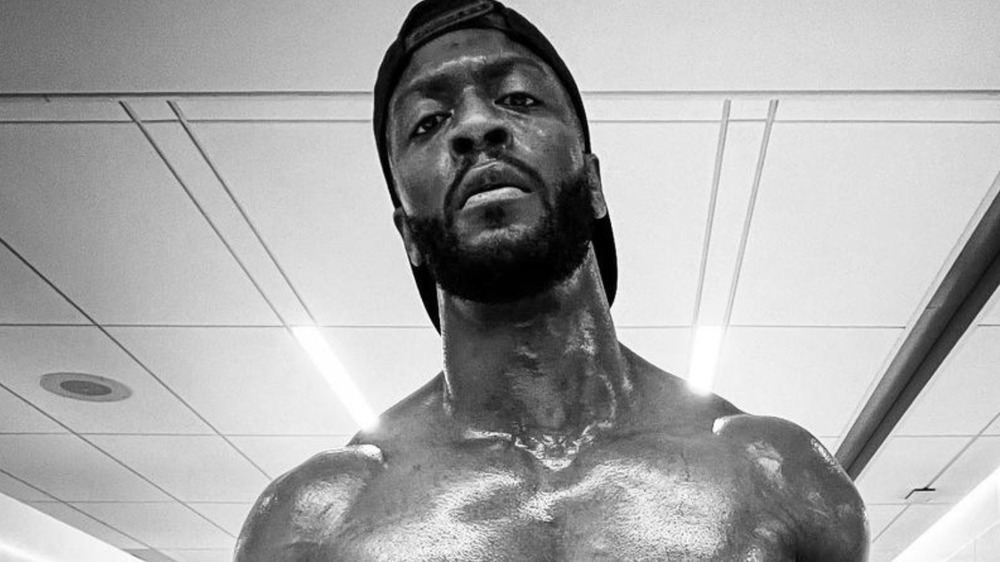 Aldis Hodge/Instagram
Thanks to a photo Hodge shared on his Instagram, fans can see just how much training he's doing to bulk up for Black Adam. Hodge stated in the caption, "Making progress everyday. Almost where I need to be," indicating that this level of muscle isn't his end goal. Considering how jacked Centineo is, as revealed in a video on his trainer's Instagram, it looks like Hodge has some competition. Elaborating on his process to train and bulk up, Hodge shared, "The adjustments to eating, sleeping and training aren't always easy. And my body is fighting pain and soreness every day, but I'm loving it!" The actor is clearly excited for his role in Black Adam, and his enthusiasm is getting fans hyped up as well.
The DC Comics' Hawkman first appeared in print all the way back in 1940, in Flash Comics #1. At this point, the character was owned by All-American Publications, which would later merge with another company to form DC Comics. Hawkman is a reincarnation of an Egyptian prince named Prince Khufu, and he has quite a few run-ins with Black Adam over the years. The superhero's main ability is flying, which Hawkman develops after discovering a metal substance that can reverse the effects of gravity.
Now that people have their first look at Hodge's version of Hawkman, as well as an official release date, fans can start counting down the days until Black Adam's release in Summer 2022.