You'll Barely Recognize Stevie From Malcolm In The Middle Today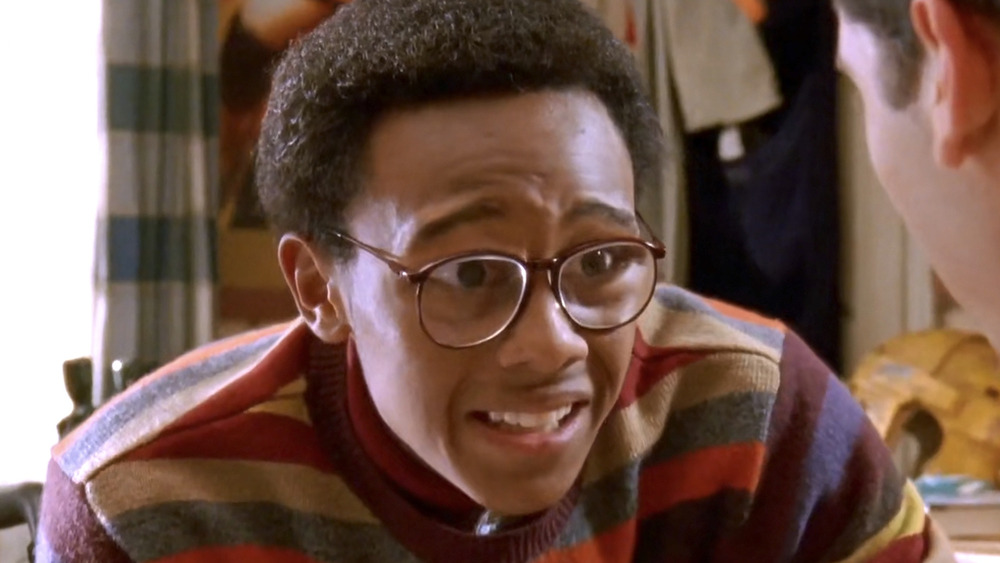 Fox
Back in 2000, a little sitcom called Malcolm in the Middle began airing on Fox, starring Frankie Munez as the title character. The series revolves around Malcolm and his working class family, with the young boy testing at genius level IQ and having to take special classes in school. Malcolm lives with his parents Hal and Lois, played by Bryan Cranston and Jane Kaczmarek, respectively, along with his three brothers, the oldest, Francis (Christopher Masterson), the second oldest, Reese (Justin Berfield), and the youngest, Dewey (Erik Per Sullivan).
Aside from the family, Malcolm has his best friend and fellow genius named Stevie Kenarban, played by Craig Lamar Traylor. Stevie first appears in the pilot, which was originally supposed to be the entirety of his role, but by the end of the show's seven season run, Stevie had appeared in around 57 episodes total (via IMDb). Traylor's character is in a wheelchair, has a missing lung, and suffers from asthma, but he doesn't let that stop him from having a normal life. Stevie is a happy and positive kid, although he faces some personal struggles throughout his time on Malcolm in the Middle. The role earned Traylor a Young Artist Award in 2001.
Malcolm in the Middle ended in 2006 and each member of the cast went in their own direction, whether it was continuing their acting career, focusing on family, or something else entirely. For Traylor, he's gone down a very unique path, and at 32 years old today, many people would have trouble recognizing him as the actor who played fan-favorite character Stevie.
Craig Lamar Traylor did more acting before taking a break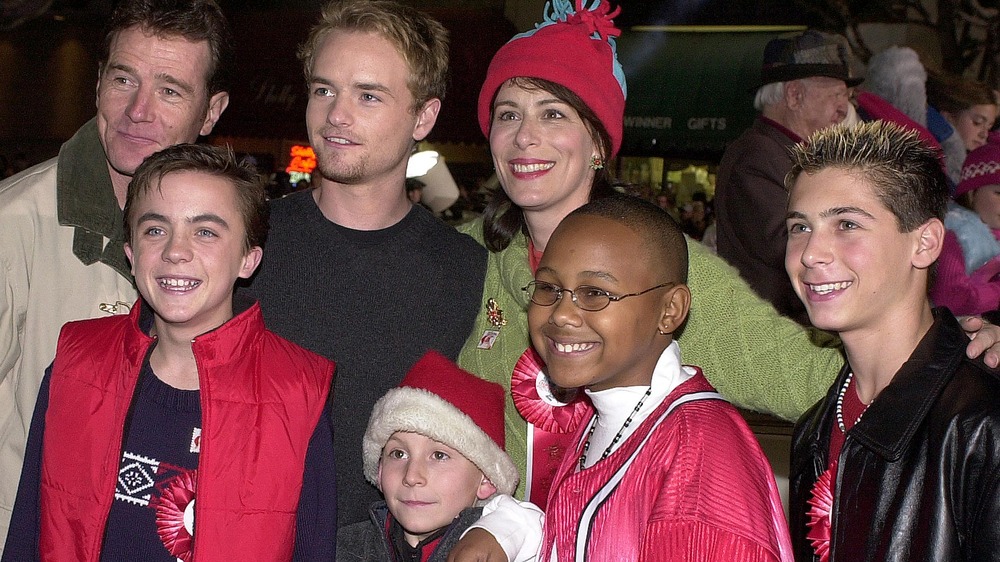 Getty Images/Getty Images
After Malcolm in the Middle, Traylor didn't find much success in the acting industry. He had a couple supporting roles in smaller films, like 2011's Dance Fu, a comedy directed by Cedric the Entertainer. The film is about a young performer, played by Cedric the Entertainer, who must avenge the death of his uncle. It may not sound like a comedy based on that premise, but it is. In the film, Traylor played a character named Lil Ryat.
Traylor also acted in the 2012 film This Bitter Earth, playing the character Tyrone MC. Also starring Billy Dee Williams, Nichelle Nichols, and Sahara Ware, the film focuses on Ware's character T'neesha Coleman, a teenager whose life is completely changed when her father is shot and killed. Those around T'neesha encourage her to pursue the one thing she loves most — playing the piano — and win a very important talent competition that could set her up for a successful future.
Traylor's roles in these films are relatively minor. After 2012, Traylor took a break from acting to focus on other interests and spend time with his family.
Traylor found a new passion for making jewelry
After taking a break from acting, Traylor seems to have focused more on himself and his family. The only real source of information from this period of his life is through his Twitter, which appears to be run by both himself and his mother. The account posted photos of Traylor as an adult, showing his more "hipster," grown up look. Compared to Stevie, the small kid who wore glasses and polos in Malcolm in the Middle, Traylor is the complete opposite with large gages in his ears, a nose piercing, and many tattoos.
Currently, Traylor is very passionate about wire wrapping, a very old technique for making handmade jewelry. According to an article by Handmade Artist, wire wrapping goes back all the way to the Phoenician Empire in about 1000 B.C., and probably even earlier. Museums like the British Museum in London have jewelry artifacts from the Sumerians that showcase wire wrapping. Traylor currently makes custom pieces under the name Deity_Designs, with most of his business done through Instagram. 
Traylor spoke about his jewelry making in an interview with the Museum of the African Diaspora. He shared that part of the reason he continues to pursue this career is because the wire wrapping community is not very diverse, saying, "It's important to me because I don't see anybody that looks like me doing it." He wants to present the message that "people of color can hop into this field too. It's not just made for a certain group of individuals." According to a post on Twitter in March 2021, Traylor is also attending school in Brooklyn to get his license to handle diamonds and other precious jewels.
Traylor might finally be returning to acting
After many years away, Traylor is making a return to the screen with the independent film Forgiven This Gun4Hire. Directed by Mike Dahl, the movie also stars Shirley Jones, Michael Monteiro, and Richard Pryor Jr. Forgiven This Gun4Hire is a new take on the Western genre, with Liam Stone playing Butch Cassidy and Allison Messina playing Calamidy Jane, a different spelling of Calamity Jane. Both Cassidy and Calamity Jane were well-known figures in history and Wild West-set movies. Cassidy was a real person, born Robert LeRoy Parker. He lived from 1866 to 1908 and was the leader of a gang of outlaws called the "Wild Bunch." Together, they robbed trains and banks all across the West. As for Calamity Jane, her birth name was Martha Jane Cannary, and she was a very famous sharpshooter who was known to run with Wild Bill Hickok.
There isn't a lot of information out about the film, but it has a release date of June 30, 2021. While a few other sites like TV Cast List mark Forgiven This Gun4Hire as a 2018 film, it's likely that the movie was filmed a few years ago and only now has distribution. Traylor is playing a character named Wiseguy, but beyond that, it's unclear what his role consists of. Traylor appears to still enjoy acting and might slowly be working his way back into the business, but it's also possible that this film was a one-off project. Hopefully Traylor will pursue more roles going forward and fans will be able to see him on-screen once again.