Why Dr. Hague From The Nevers Looks Familiar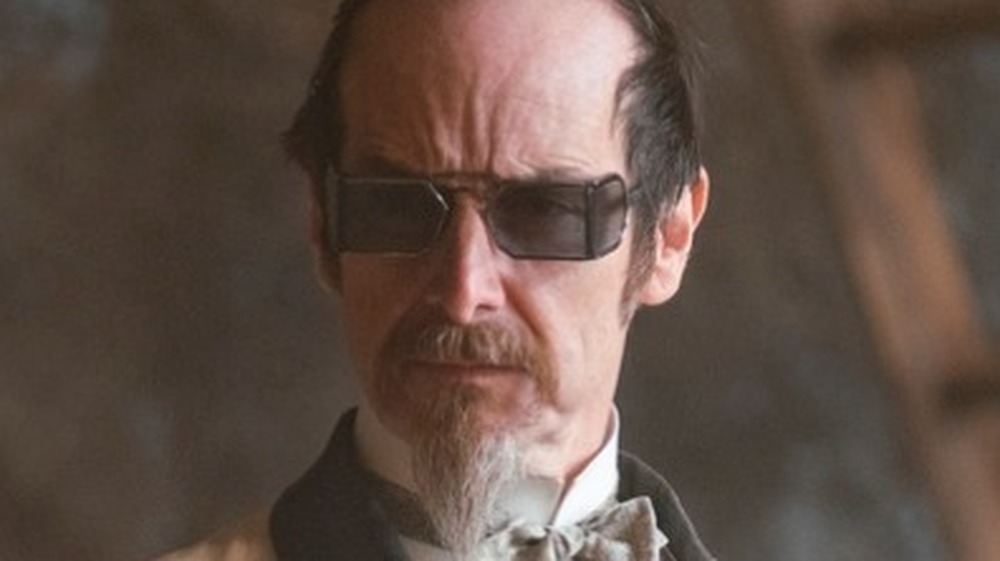 HBO
If you click a link and buy a product or service from a merchant, we may be paid an affiliate commission.
The Nevers is almost here. The series, set in 19th century London, premieres Sunday, April 11 on HBO and HBO Max. Featuring a talented ensemble cast, the show promises to revolve around a group of women called the Touched who possess superhuman abilities. From what we've seen in the trailers, this includes a woman who can generate destructive balls of fire and another who can see the future. And as Marvel's X-Men have taught us, the news that certain people have developed extraordinary abilities is often met with distrust and fear. 
Most of what we know about The Nevers comes from the show's trailers, and there's one character who looks suspiciously familiar in the spots. Wearing strange, dark glasses is a man HBO's official page for The Nevers identifies as Edmund Hague, a "deranged doctor" conducting unethical and brutal experiments in the hopes of discovering the source of the Touched's mysterious powers.
There are a lot of good reasons Dr. Hague may seem familiar to you. Portraying the mad scientist is Denis O'Hare, a wonderful character actor whose star has been rising steadily for years. 
Denis O'Hare has been a busy character actor since the '90s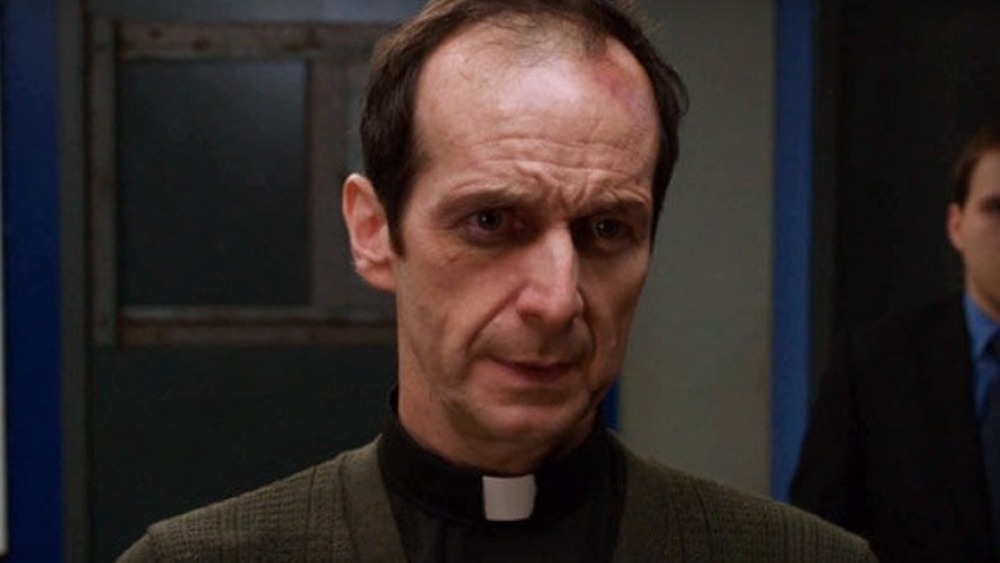 NBC
Even if for some strange reason you watched nothing but the Law & Order franchise, you would still probably recognize Denis O'Hare's face if not his name. Earning his first on-screen credits in the early '90s, O'Hare appeared on Law & Order and the spin-offs Criminal Intent and Special Victims Unit seven times between 1993 and 2013. While most of those were one-offs as different characters, he played Father Christopher Shea twice — once on CI and again on SVU.
O'Hare's more recent television work has afforded him much higher profile roles and in highly acclaimed projects. He plays the recurring role of Jessie — the late William Hill's boyfriend (Ron Cephas Jones) — on NBC's This Is Us. Meanwhile, on the Emmy awards magnet Big Little Lies, O'Hare plays Ira Farber, lawyer to Mary Louise Wright (Meryl Streep). 
On the film side of his career, you may recognize him as Albert — a man living in a quarry whose life is an inspiration to Zach Braff's Andrew — from the 2004 dramedy Garden State. Early in 2007's Michael Clayton, O'Hare plays a wealthy man who is panicked and irate after accidentally running over a jogger with his car. You may also have seen him in the 2013 drama Dallas Buyers Club, in which he plays Dr. Sevard, a doctor running a medical clinical trial.
O'Hare has become a regular in acclaimed supernatural and horror series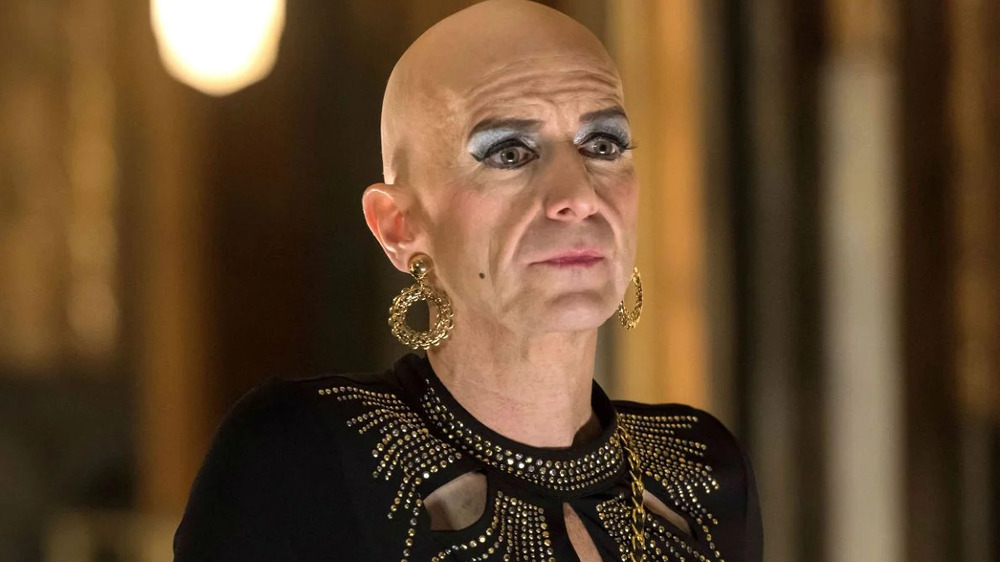 FX
If you're a fan of the supernatural on television — particularly horror series — then whether you know his real name or not, you should absolutely recognize Denis O'Hare. 
In the third season of HBO's True Blood, O'Hare plays Russell Edgington, the Vampire King of Mississippi. Eddington is season 3's primary antagonist, and is one of the most mentally unstable vampires in the series, and possibly the oldest. O'Hare returns two seasons later, on the run and no longer Mississippi royalty.
The fans who absolutely must recognize O'Hare are those who follow the acclaimed anthology series American Horror Story. With the sole exception of season 2, O'Hare is in each of American Horror Story's first six seasons. In the show's inaugural tale, O'Hare plays Larry Harvey — aka the Burned Man — who keeps creeping out the Harmons by showing up at their home. In season 3, O'Hare is the tongue-less butler Spalding who enjoys having tea parties with dolls. He's the manipulative con man Stanley in season 4, and in season 5 he absolutely steals the show as Hotel Cortez's transgender bartender Liz Taylor. O'Hare's final season on the show was its sixth, in which he plays actor William van Henderson. 
More recently, O'Hare took on the role of the Nordic war god Tyr — now known as the dentist Dr. Tyrell — in the fantasy drama American Gods.