Why Some Good News With John Krasinski Disappeared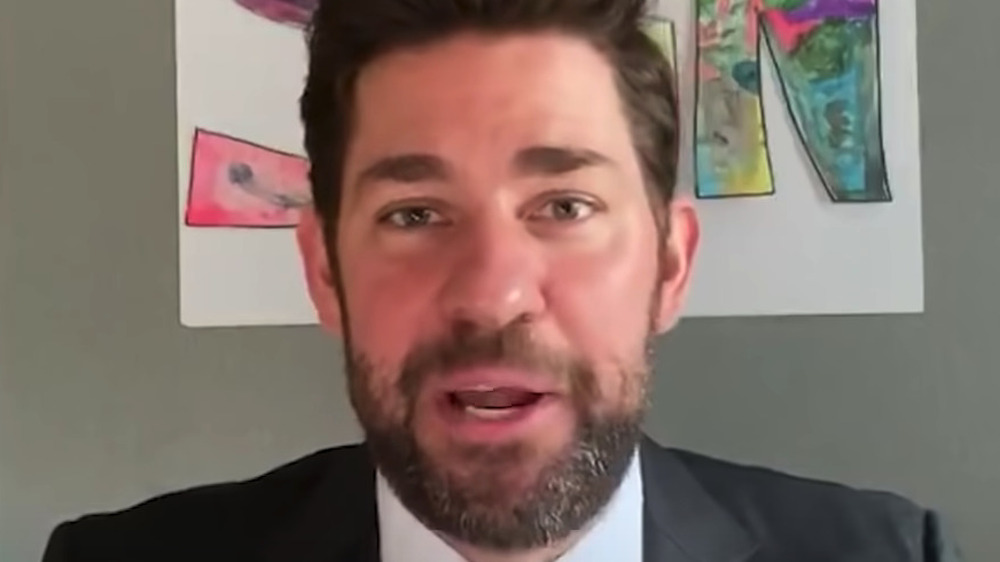 SomeGoodNews/YouTube
Around this time last year, the world was struggling with the beginning of the pandemic. Many of us were lost and confused, often seeking some good news, as the world revolved around negative information. Thankfully, John Krasinski stepped up at the perfect time with his new YouTube series, Some Good News. This web series had one goal in mind: to bring in "a news show dedicated entirely to good news."
Premiering on March 29, 2020, the show rose to quick fame by featuring many special guests and always having a surprise. Some highlights from the web series included a reunion of The Office for a Zoom wedding, a virtual prom featuring Chance the Rapper, Brad Pitt, Billie Eilish, and The Jonas Brothers, and a virtual graduation with Ryan Reynolds, Samuel L. Jackson, Oprah Winfrey, and many others. On top of that, Krasinski later launched Some Good Merch, an online merchandise store where 100% of profits go to charity.
The web series seemed to be going great and was exactly what the world needed at the time, so it comes as a surprise when fans realize John Krasinski has disappeared from the show. Why did this happen?
The original idea for Some Good News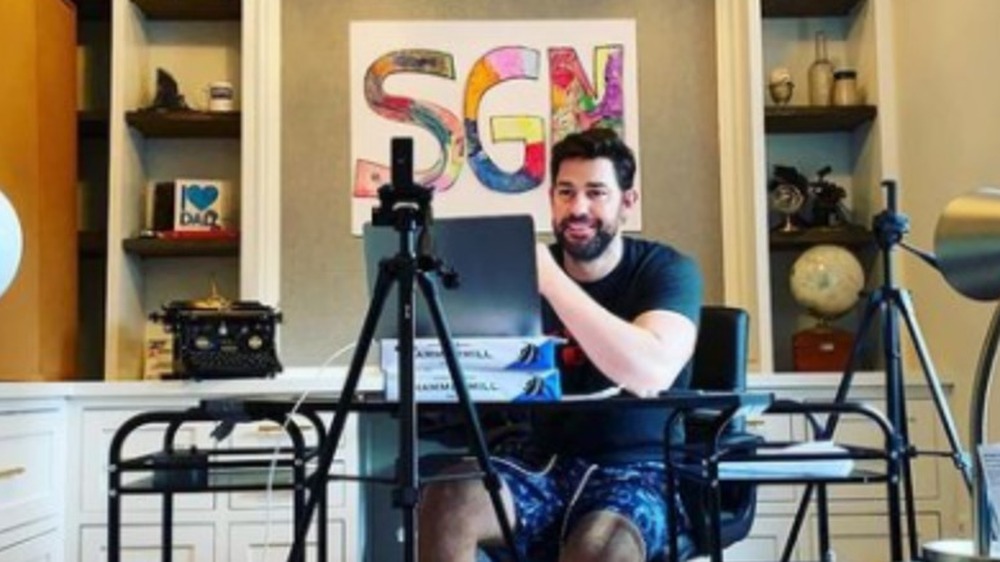 John Krasinski/Instagram
John Krasinski came up with the concept back in 2013 but never had a good reason to put Some Good News into action. When the COVID-19 pandemic hit the world, and the media was flooded with news about lockdowns and increased infection rates, Krasinski knew it was the perfect time. At first, he took on all the financing and production before getting some help from his production banner partner, Allyson Seeger. Before long, he brought in other companies to help with production, editing, and marketing.
It didn't take long for the show to quickly gain attention. The web series accumulated over 72 million views and 2.5 million subscribers on YouTube in only two months. Each episode seemed to get more extravagant than the last, with more celebrity cameos every episode. Other guest appearances throughout the web series included Robert De Niro, David Ortiz, Matha Stewart, Guy Fieri, and Dwayne "The Rock" Johnson.
Unfortunately, all good things must come to an end, and the rest of Krasinki's life caught up to him, forcing him to step aside.
The reason John Krasinski left Some Good News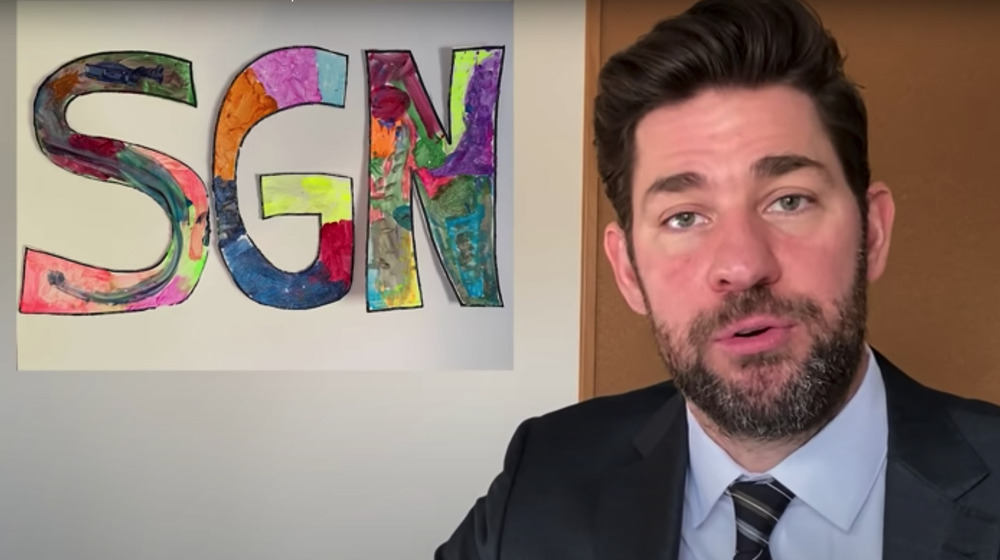 SomeGoodNews/YouTube
Originally, John Krasinski was only planning to do eight of these episodes, and he released one per week. The planned episodes ended on May 17, 2020. Fans were treated to a surprise holiday special on December 20, 2020, but that would be the last time fans saw Krasinski as the host of Some Good News.
"I was only planning on doing eight (episodes) during quarantine. I have these other things that I'm going to be having to do very soon, like Jack Ryan," Krasinski said during an Instagram Live chat with his former Office co-star Rainn Wilson. "More than that, writing, directing and producing – all those things – with a couple of my friends was so much."
Krasinski was forced to walk away from hosting Some Good News to focus on his other prior commitments. This initiated a bidding war to claim the short-lived yet highly successful web series. As a result, ViacomCBS obtained Some Good News on May 21, 2020, and Comedy Central Productions will oversee the show.
This didn't sit well with fans of Some Good News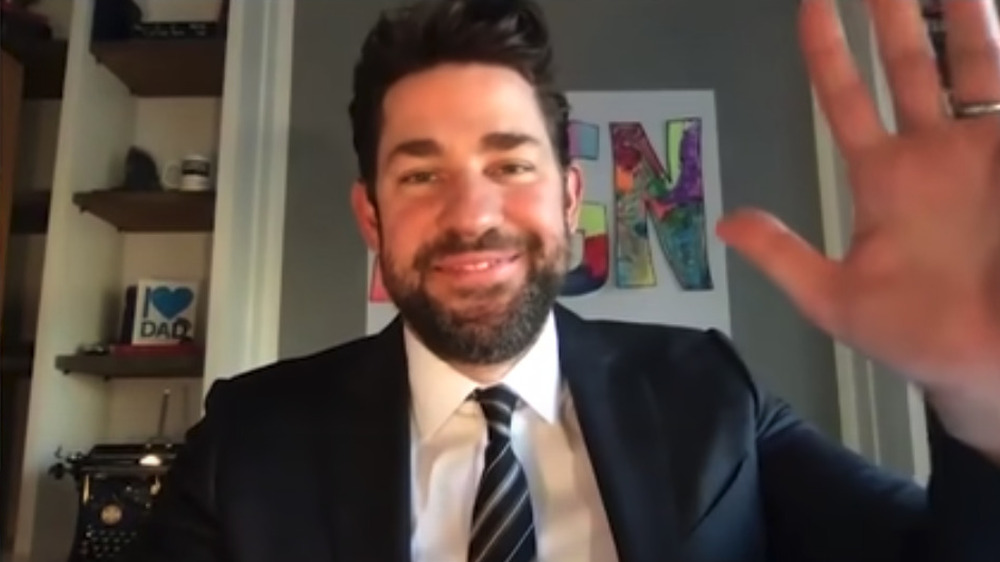 SomeGoodNews/YouTube
Following this announcement, some fans went to the internet to share their displeasure. John Krasinki had created a wholesome channel that millions of peoople adored, only to sell it to a major corporation. To many loyal viewers, this seemed to be a sellout move.
"So he made 8 YouTube videos comprised largely of unpaid contributions from fans, sold the brand to a major conglomerate, and isn't even going to make it anymore? Just cashed out? Does this rub anyone else the wrong way, kinda?" said a Twitter user.
The truth is, this was a difficult decision for Krasinski, who said during the chat, "I've received the most amazingly kind notes about how much that show mean to everyone, but the truth is, it meant no more to anyone than me."
Fortunately for fans, he told the truth and couldn't stay away from the web series too long. 
"[Some Good News was] the most emotionally fulfilled I've ever felt in my entire life," Krasinski said, also mentioning that he would "love to keep doing the show from my office forever."
The good news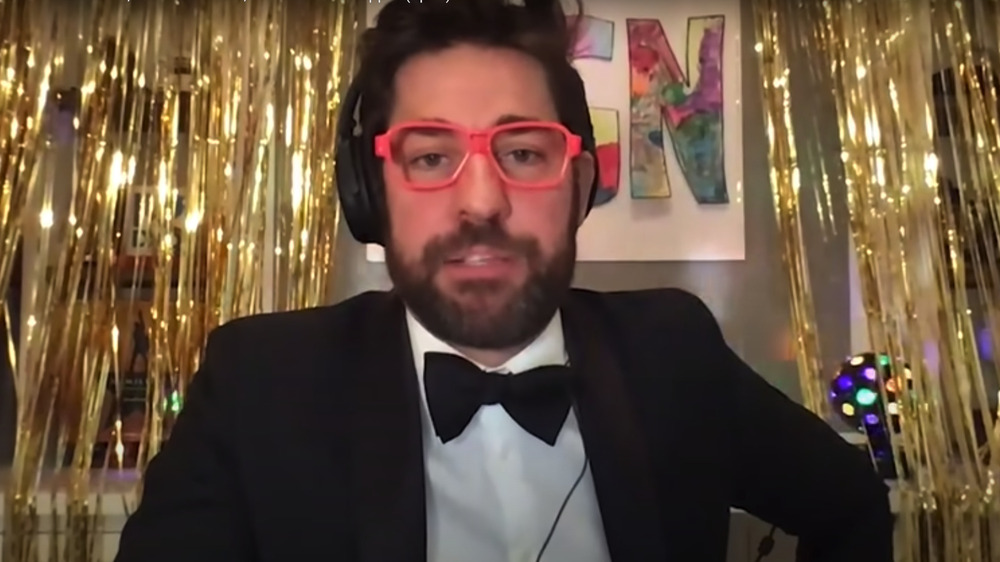 SomeGoodNews/Instagram
Whether or not you were invested in the web series because John Krasinski was the one hosting it, there's some good news for you. The show is continuing production and will stream its first episodes on Paramount+. Krasinski, on the other hand, couldn't stay away from the beautiful creation he has made. As a result, Comedy Central Production has tapped him as the show's executive producer.
"We have a lot of really fun stuff planned and I can't wait to dig in," Krasinski said. "I'm going to be a part of it whenever I can, and I'm going to host a couple of episodes and bring on a different community of people. We're really, really excited about it."
Regardless of his position on the screen or behind the scenes, John Krasinski has one goal in mind with this series: to bring the world some more good news.