The Kobe Bryant Memorabilia That The Pawn Stars Missed Out On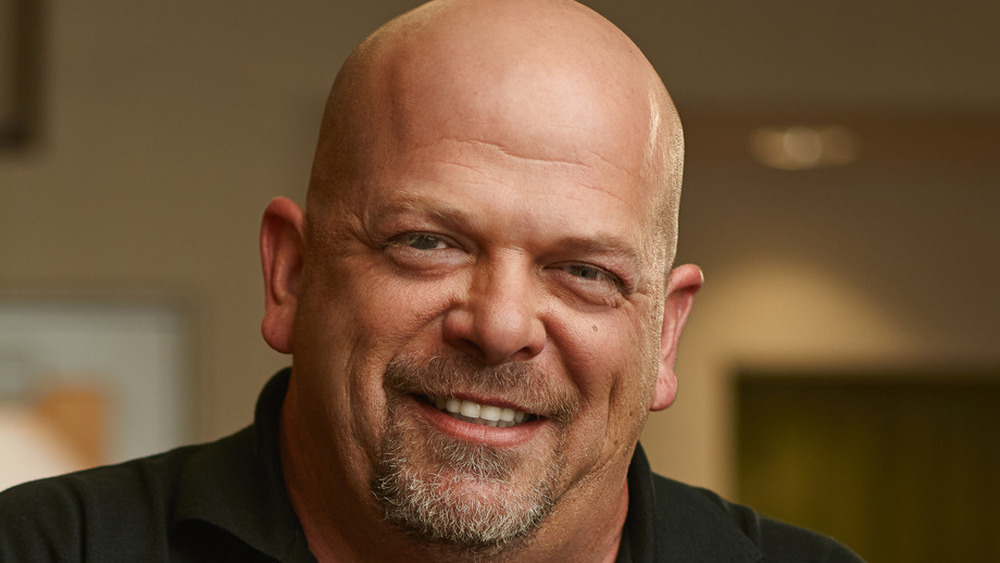 History
Not everything that comes into the shop on the History Channel's Pawn Stars is bought. Unfortunately, some of those items end up being worth a lot more money after the episode is aired. This usually happens following the passing of a well-known individual. When that occurs, an item's price can skyrocket, and the guys at Pawn Stars can make a considerable profit.
It's a tough call because owner Rick Harrison doesn't have a crystal ball and can't tell when something significant is about to happen. On the other hand, this uncertainty gives the owner the opportunity to find another buyer.
That's exactly what happened in season 14, episode 23, "Dollars and Dunks," when a man brought in some Kobe Bryant memorabilia that would be worth a fortune today. Unfortunately, Rick and the seller don't see eye-to-eye on the price. Check out how close Rick was from owning a piece of history that could've made him thousands of dollars today.
The guys just can't agree on a price
What's this memorabilia that has the guys at Pawn Stars kicking themselves? A signed 2010 game-worn finals practice jersey from NBA legend Kobe Bryant, his last finals appearance. Chumlee immediately gets into the details of Kobe's career that solidifies him as one of the greatest basketball players ever. Rick, on the other hand, has his doubts. Everything about the jersey seems authentic — even more so when the owner, Kyle, provides a letter of authenticity. Then, Kyle gives his asking price, $25,000. Of course, both Chumlee and Rick are thrown off, claiming the jersey is cool but not that cool.
Rick brings in Dan Wulkan, a sports memorabilia expert, to better understand how much the item is really worth. Dan is instantly amazed by this jersey because of how rare they are. After a quick analysis and a few questions, he concludes that this is a genuine 2010 game-worn warm-up jersey. The only downside is that since it's a practice jersey and not a game jersey, it's worth significantly less. Still, Dan says it's worth about $15,000 retail. This surprises the owner, and he tries his best to convince Dan that he's mistaken. After Dan leaves, the owner says the lowest he can go is $10,000. Rick counteroffers $7,500, which is too low for Kyle. 
The two shake hands and part ways. What Rick and Chumlee didn't know at the time was that Kobe Bryant would tragically lose his life in a helicopter accident a few years later. This, unfortunately, would have skyrocketed the price of this memorabilia. You win some, you lose some.