The Final Table Season 2 - What We Know So Far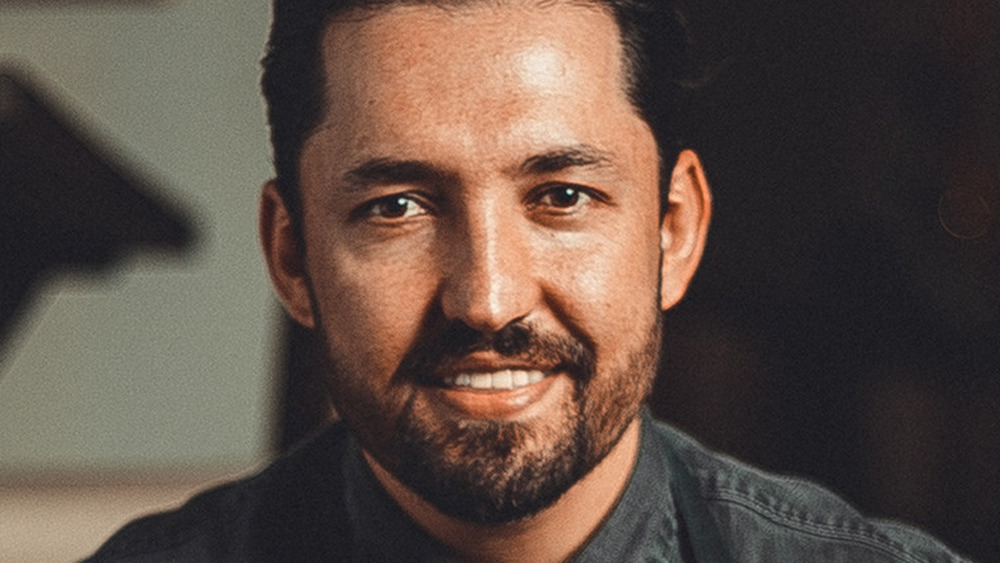 Netflix
Cooking shows such as The Great British Baking Show have become quite sought-after when it comes to television programming, and in 2018, Netflix released a brand-new competition called The Final Table. Season 1 is hosted by food writer and critic Andrew Knowlton and features 12 international teams comprised of two professional chefs. The teams are tasked with creating sensational food dishes based on the country that each episode focuses on.
What makes this series unique, however, is that with each new episode comes a new panel of judges that represent the country chosen. This means that a food critic and two culturally important citizens from that locale get to share their thoughts on all of the dishes being prepared.
The first season of The Final Table is available to stream on Netflix right now. It's a binge-worthy show with 10 episodes, but once you get through all of those, you might wonder: is there a season 2 on the way? Here's what we know so far about that.
Is there a release date for The Final Table season 2?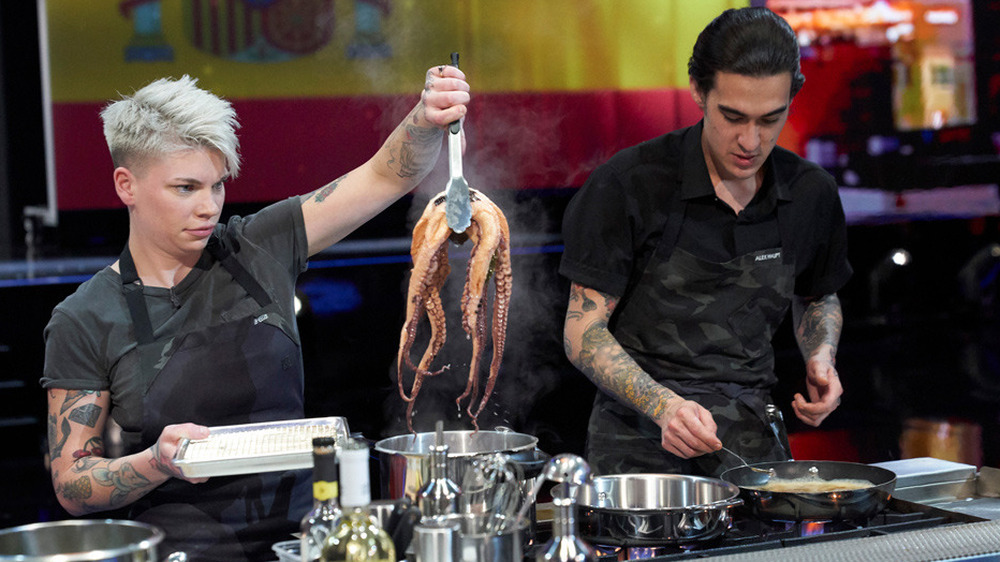 Netflix
Just for the first season alone, The Final Table won a number of accolades, including the Directors Guild of America award in 2019 for "Outstanding Directional Achievement in Reality Programs." Based on that success, it would seem like a second season is on its way, right? As of now, it's uncertain. Netflix has not made any announcements on whether the popular food competition show will be renewed, and it's kind of a shock since it's been a whole three years since season 1 was released. What does this mean? Is the show secretly canceled? Did the pandemic halt production? At the moment, the status of The Final Table is unclear. 
The only news to hint toward a second season came from TheCinemaholic back in 2019. That outlet reported on rumblings of a season 2 coming out at the end of 2020, but since that time has come and gone, it's possible the hold-up is due to the limitations the pandemic put on TV production. Until more is shared, fans will have to keep their fingers crossed.
Which contestants will appear on The Final Table season 2?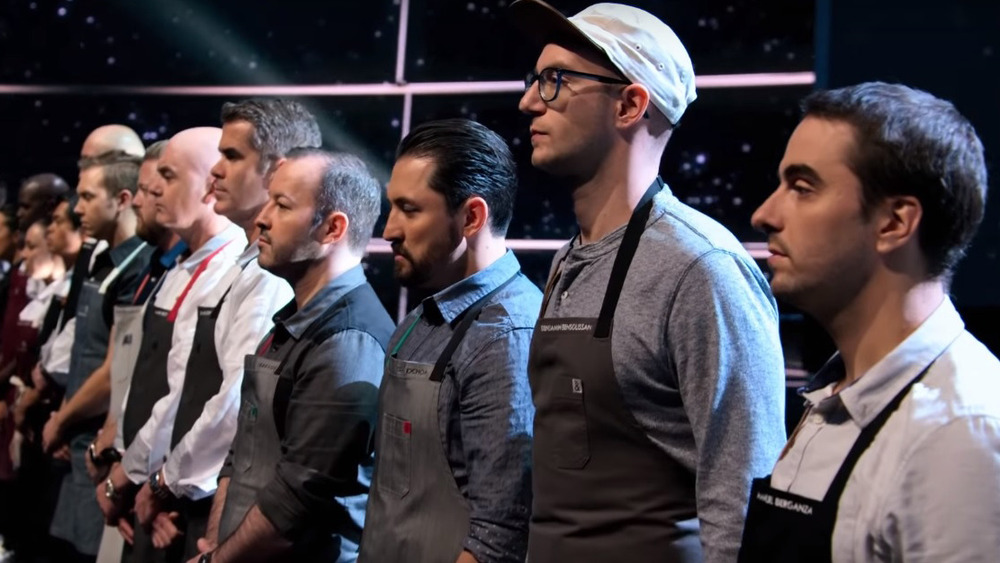 Netflix
Like other food competition reality shows, the contestants on The Final Table are new each season. Of course, there are shows like Chopped that bring back fan-favorites and celebrity chefs, but since The Final Table is so new, the odds favor a new season featuring brand-new contestants starting from square one. This would give 24 more talented chefs the opportunity to prove themselves.
In season 1, the top two contestants were Timothy Hollingsworth from the United States, and Darren MacLean from Canada. In early 2019, Hollingsworth sat down for an interview with Eater Los Angeles and talked about what he'd like to see happen in season 2. "I think I would make it more challenging to pick a wider mix of countries," he said. He also believed the creativity side of things could be amplified, adding, "I think it would be good to let chefs get creative with dishes instead of having them recreate something specific."
Who will the judges be on The Final Table season 2?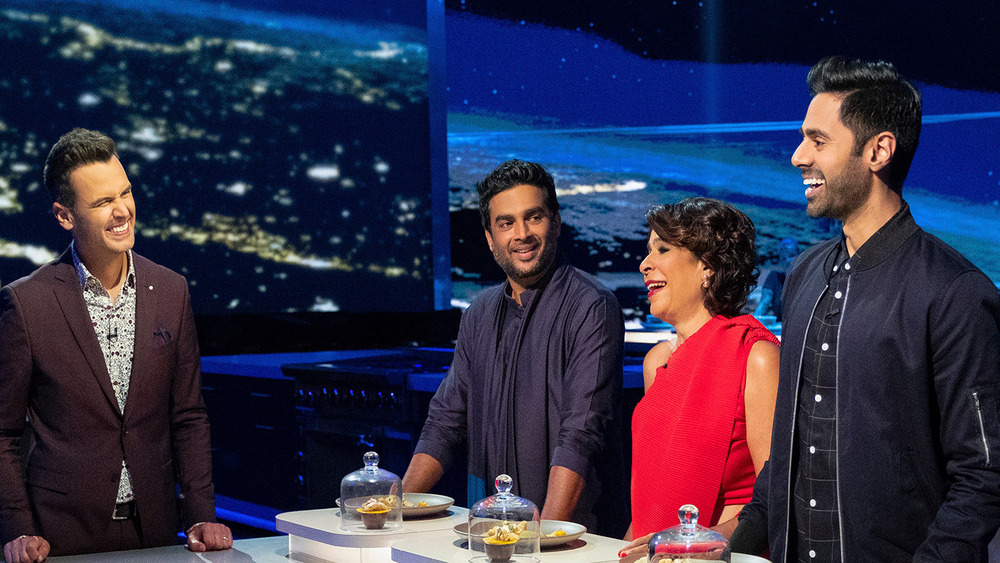 Netflix
The judges on The Final Table are chosen based by the country they represent, which is generally the country being focused on for that particular episode. This aspect of the show is unique because it celebrates food while also enabling the show to promote other cultures.
For example, in the first episode of season 1 — "Mexico" — boxer Julio César Chávez, actress Martha Higareda, actress Mariana Camacho, and professional chef Enrique Olvera act as judges. In episode 2, the show highlights Spain and features actress Anna Polvorosa, actor-musician Miguel Bosé, food writer Borja Beneyto, and professional chef Andoni Aduriz.
Because this approach seemed to work well for season 1, the judges are likely to be chosen the same way for season 2.