The Powerpuff Girls Reboot Just Snagged This Scrubs Star
Cartoon Network
The Powerpuff Girls is one of the best cartoons of the 1990s and 2000s. The show follows the exploits of three superpowered sisters named Blossom, Buttercup, and Bubbles as they do their best to protect the city of Townsville from a rogue's gallery of colorful villains. The show satirizes traditional superhero tropes by mixing childish and feminine elements and characters with subtle, adult-oriented themes — not to mention some pretty extreme violence. The juxtaposition of the two aesthetics is what makes The Powerpuff Girls so unique and compelling.
Now, after a short-lived reboot of the original animated series, The Powerpuff Girls are receiving a third shot at wowing television audiences. This time, however, things are different. Instead of another animated resurrection of the eponymous superhero trio, The CW is putting together a live-action adaptation of the series set decades after the events of the original show (via Entertainment Weekly). Until recently, only the actors playing the girls had been announced, but now we know that a certain Scrubs alum will be taking up the role of Professor Utonium.
Donald Faison will play Professor Utonium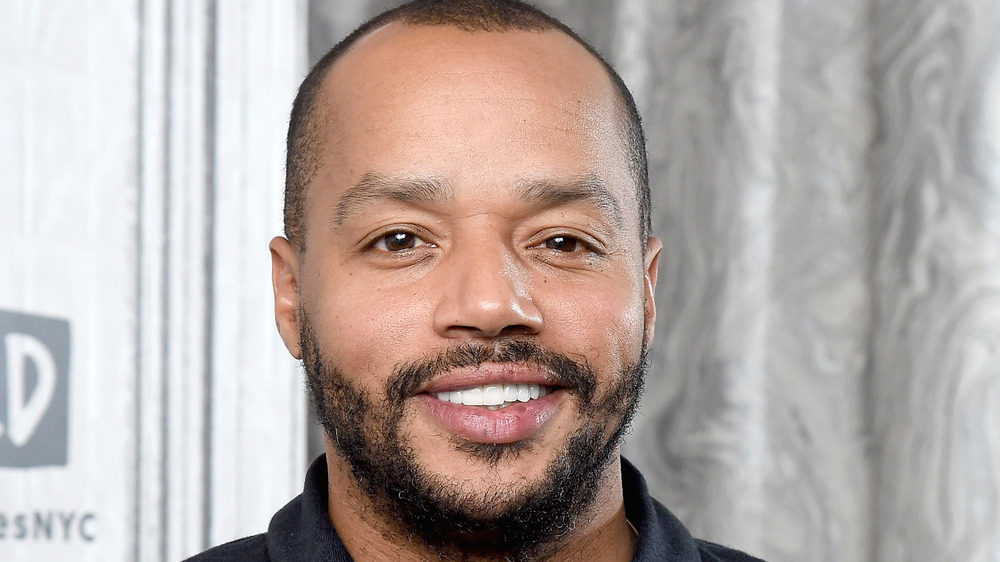 Gary Gershoff/Getty Images
Fans of the medical sitcom Scrubs will instantly recognize the face of Donald Faison as the one and only Dr. Christopher Turk, a fictional best friend to Dr. John Dorian, and actual best friend to co-star Zach Braff. According to Entertainment Weekly, Faison will now be stepping into the shoes of a different scientific mind as Professor Drake Utonium, the man who created the Powerpuff Girls in his basement lab through the accidental use of Chemical X. He will be cast alongside Marvel star Chloe Bennet, Dove Cameron, and Yanna Perrault as Blossom, Bubbles, and Buttercup respectively.
Just like the rest of the series, this take on Professor Utonium is very different from the original version. In this series, Professor Utonium is in the throes of his mid-life crisis, and struggling to reconnect with the adult Powerpuff Girls after some kind of falling out. This is a far cry from the Professor Utonium that fans already know. It's a more cynical and complex version of the character that, perhaps, better suits the aged-up take on the superpowered threesome. Whether or not this will be as successful a formula as sugar, spice, and everything nice (not to mention a dash of Chemical X) is yet to be determined, but we're certainly intrigued by all the talent signing on.