Who Plays Greg Yao In Young Rock?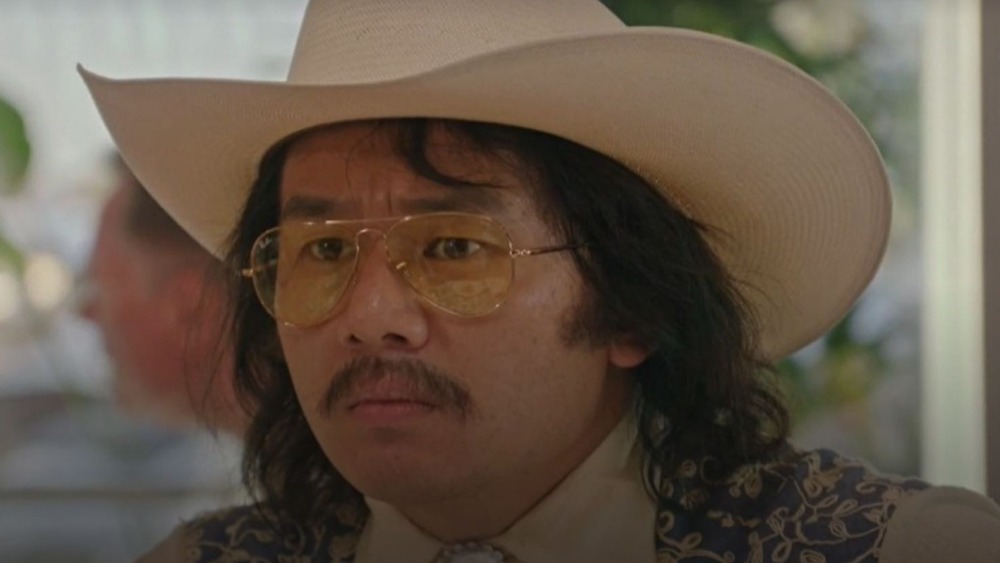 NBC
This week's episode of Young Rock, a new comedy on NBC recounting the formative years of pro-wrestler-turned-actor Dwayne "The Rock" Johnson, saw the pro-wrestler-turned-actor revisit a very special day he spent with a wrestling giant as well as the beginning of a major rift in his family.
The sixth episode, called "My Day With Andre, per IMDb, features 10-year-old Dwayne (Adrian Groulx) while he was in Hawaii and his family was preparing for the Island Battle Royale, a major wrestling event where The Rock's grandmother, Ata (Ana Tuisila), hopes to make a statement against her rival promoter Greg Yao, who has been picking off her best performers one by one.
Yao even gets The Rock's father to meet him at a restaurant for a sit-down. While you might be familiar with who plays "Soul Man" Rocky Johnson (Joseph Lee Anderson), you might still be wondering who plays Yao in Young Rock. Don't worry, we've got the details on the actor who plays the show's flamboyant antagonist.
Ronny Chieng appears in Young Rock as rival promoter Greg Yao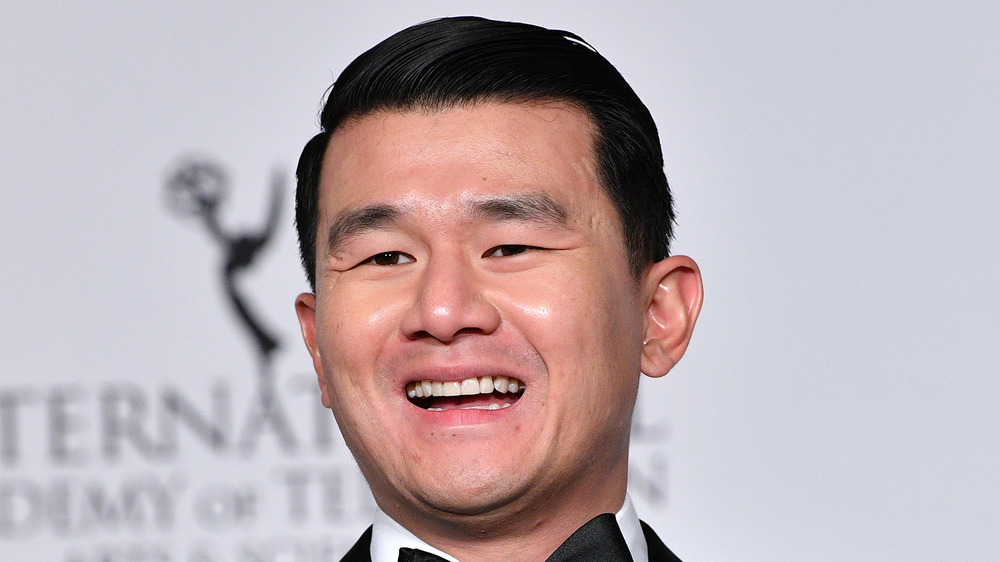 Dia Dipasupil/Getty Images
As Slam Wrestling notes, Young Rock's flashy rival promoter, Greg Yao, is played by Ronny Chieng, and his short appearance in the show's sixth episode seems like it might be setting up an even bigger role for him later down the line.
A correspondent for The Daily Show with Trevor Noah, per Deadline, the Malaysian actor got his start in stand-up comedy. However, he's appeared in several television shows and movies over the past few years, according to IMDb. Some of Chieng's most notable performances are in Ronny Chieng: International Student and as Eddie Cheng in the groundbreaking comedy Crazy Rich Asians.
In fact, the Los Angeles Times wrote that Chieng was "born to play" the part of "one of the many colorful cousins" in Crazy Rich Asians, with the review of his performance noting that the actor plays a "hilariously uptight, status-obsessed investment banker."
We can't wait to see what he brings to the table as Yao in future episodes. You can catch new episodes of Young Rock at 8 p.m. EST Tuesday nights on NBC.