The Shailene Woodley Thriller Flop Getting A Second Chance On Amazon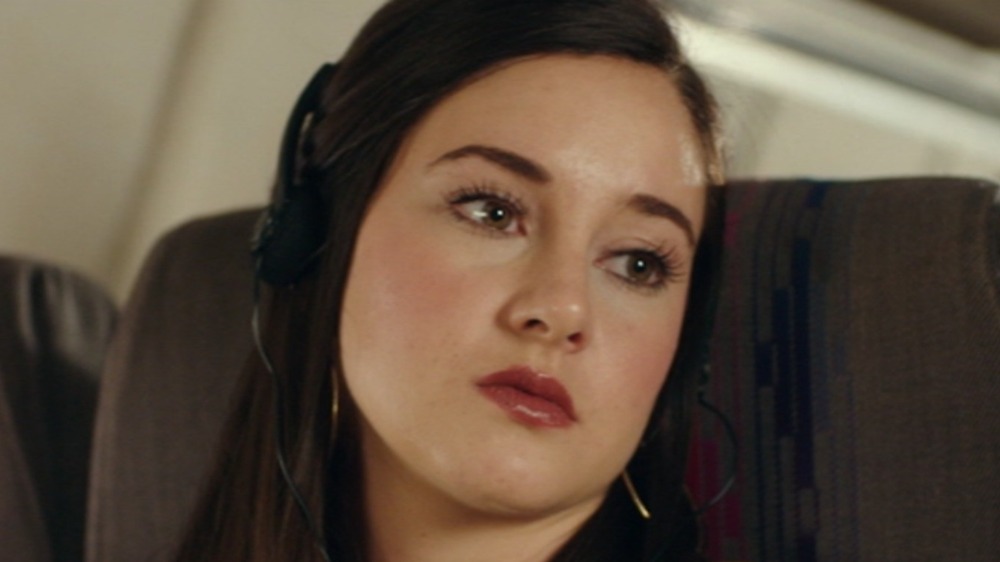 Magnolia Pictures
These days, the major streaming players are getting a lot more attention for their original productions than their often vast catalogs of classic films from every era. Even still, those libraries have more or less been the bread and butter for streamers big and small since they first started streaming. They'll no doubt continue to be moving forward, which means cinema lovers will likely get second chances to catch up with flicks of all shapes and sizes that might've slipped under radar.
To that point, movie lovers currently subscribed to the Amazon Prime Video streaming service indeed have an opportunity to discover a tragically underappreciated movie from the pre-Big Little Lies days of Shailene Woodley's career. That film is called White Bird in a Blizzard. And when it was released in the fall of 2014, Woodley had already made a bit of a name for herself in Hollywood after star-making turns in 2011's The Descendants (opposite George Clooney) and 2013's The Spectacular Now (alongside fellow breakouts Miles Tellar, Brie Larson, and Mary Elizabeth Winstead).
White Bird in a Blizzard was actually one of the actor's first legit starring roles. It was also a decidedly off-beat affair that tween fans who'd discovered Woodley's cinematic charms just months prior via Divergent likely couldn't make heads or tails of. And as it was, White Bird in a Blizzard was both a commercial and critical flop of the first order, grossing under $500,000 at the box office (in an extremely limited run) and logging a lowly 54 percent fresh rating at RottenTomatoes — stats that easily rank it among the biggest disappointments of Woodley's still young career.
White Bird in a Blizzard is a solid indie thriller well worthy of a second chance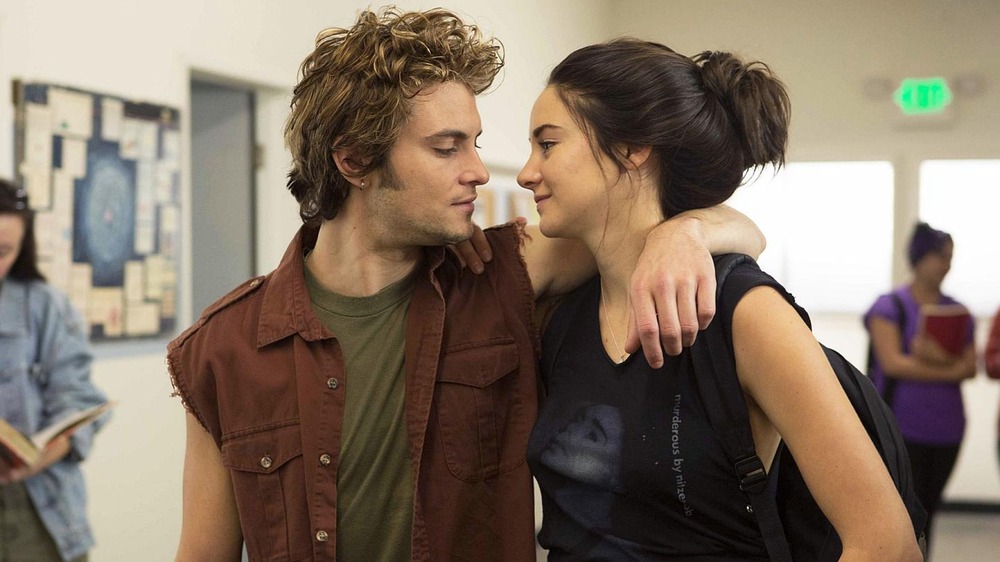 Magnolia Pictures
As for the how's and why's of White Bird in a Blizzard's theatrical misfire, as mentioned, the film is a very different beast than anything Shailene Woodley had appeared in prior. It focused on the grittier side of high school life, thus allowing the actor to look beyond the "teen star" limelight in decidedly adult fashion. White Bird in a Blizzard is also an intensely bleak affair to be sure, telling the tale of young Kat Conners (Woodley) struggling with the sudden, mysterious disappearance of her unstable mother, Eve (Eva Green), while also fully indulging in the new-found freedoms her absence has provided.
Set over altering timeframes (the immediate aftermath and three years later), White Bird in a Blizzard unfolds as an edgy, sexy, often surrealistic suburban nightmare a la Twin Peaks that essentially posits every person in Kat's life as a suspect in her mother's vanishing — including her boyfriend Phil (Shiloh Fernandez), her father Brock (Christopher Meloni), and even herself. It also finds Woodley in top form in a tonally dexterous, defiantly adult-themed film that never flinches away from frank situations or the seedy underbelly of suburbia.
The film's defiant sensibilities (along with its deliciously melodramatic moodiness) are undoubtedly the result of its writer-director Gregg Araki — with highly-stylized projects like The Doom Generation, Mysterious Skin, and 13 Reasons Why to his name — who has become the auteur of wayward youth over the years. Yet, even as White Bird in a Blizzard finds him working in similar thematic and tonal territory, it also finds him doing so with more restraint than usual, delivering a stark, emotionally raw coming-of-age-story as heartrending as it is heartbreaking. Track this one down on Amazon Prime Video today if you don't believe it.