The Hilarious Advice Falcon And Winter Soldier's Wyatt Russell Received From His Co-Star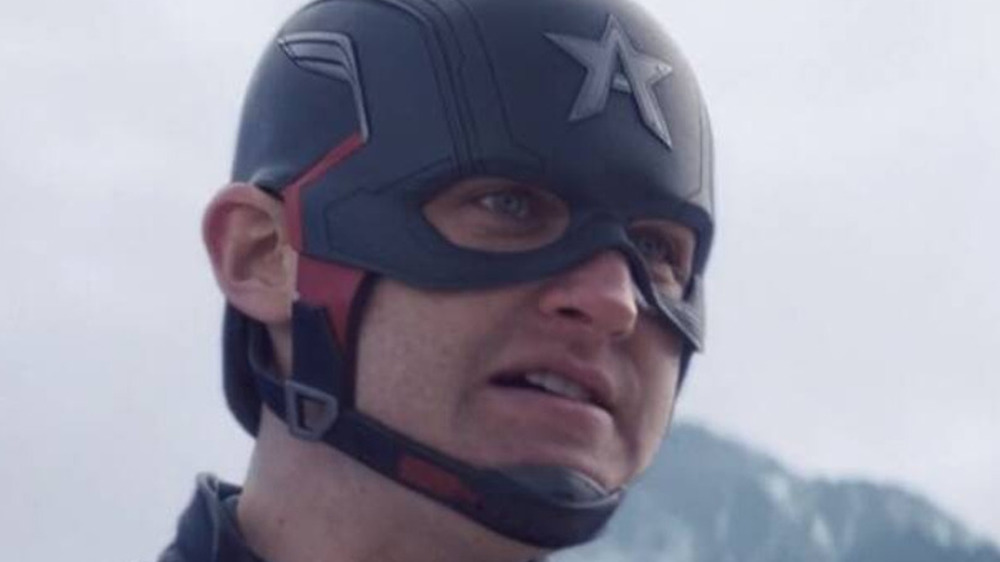 Marvel Studios/Disney+
We all knew that the day would come when sports stars would take a cultural backseat to guys dressed in flowing capes and leotards. It was a slow process, realized one step at a time, beginning in earnest when Robert Downey Jr. put on a tank suit in 2008. Thirteen years later, the biggest entertainment event of the year is Paul Bettany in rubber pants and burgundy face paint, speaking in soliloquies and trying to be a good dad. Change happens incrementally.
And it's not like nerds didn't give athletes a chance to catch up, but in defense of people who go outside and exercise and what not, they're allegedly busy experiencing life and keeping their bodies healthy most of the time, which doesn't leave a lot of spare minutes for reading up on the ins and outs of Marvel and DC stars like, say, Armadillo or Paste Pot Pete. That might be why "new Captain America actor" Wyatt Russell, who's currently stirring up a lot of feelings in the MCU's fan community with his role as The Falcon and the Winter Soldier's John Walker, felt some trepidation stepping into the very wide boots of the First Avenger.
"I didn't grow up knowing much about comic books," the former pro hockey player recalled in a recent interview with Jimmy Kimmel. "My heroes were athletes, so when I came on set, I was like, 'what does that mean?' 'Who's that person,' or 'how do they fit in?'" Luckily, Russell had co-star Sebastian Stan, now a ten-year MCU veteran, to give him the best advice a person could ask for in that situation.
This isn't Sebastian Stan's first rodeo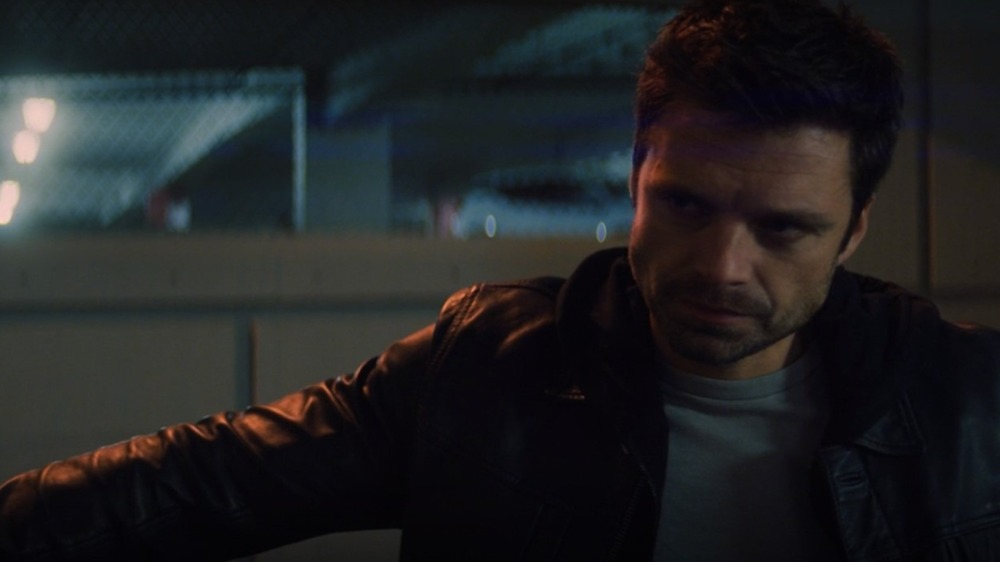 Marvel Studios/Disney+
"Finally, Sebastian was like, 'dude, stop asking questions. You're gonna get more confused than you are,'" Wyatt Russell said on Jimmy Kimmel Live! "'When you get answers, it's gonna be worse.'" He went on to describe the process of getting the part in the acclaimed Disney+ show, remembering the embarrassment that he felt not knowing anything about the events of the MCU.
On one hand, it's hard not to feel for the 34-year-old son of Guardians of the Galaxy: Vol. 2 star Kurt Russell and Goldie Hawn, since everyone can relate to the feeling of being in over your head during a job interview. On the other hand, and be honest, how hard is it to know about John Walker, A.K.A. U.S. Agent, the militant, nationalistic dark counterpart to Steve Rogers who first took up the mantle of Captain America in issue 333 of his namesake comic book in September of 1987? Created by Mark Gruenwald, the same writer who brought us classic Cap villains like Crossbones and Diamondback, whose Captain America shield replica went to Stephen Colbert after his death? The character originally introduced as the sometimes-wrestler Super Patriot and whose debt to the Power Broker and lack of mom-and-apple-pie optimism made him a grim reflection of the state of America's perceived lack of moral direction during the Reagan years, not unlike DC's Guy Gardner incarnation of Green Lantern? Come on, man; this is, like, day-one stuff.