Why Allison's Powers In Umbrella Academy Are More Dangerous Than You Think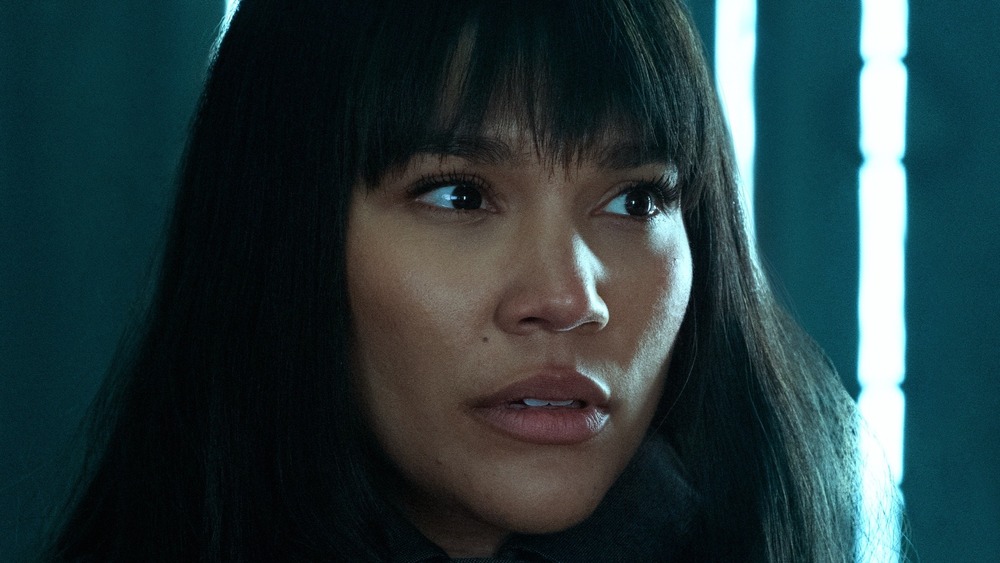 CHRISTOS KALOHORIDIS/NETFLIX
Fans of the off-kilter superhero drama The Umbrella Academy are patiently waiting for the upcoming third season, which started filming last month (via Collider). The story follows seven adoptive siblings with special superpowers, trained from a young age to fight off an impending apocalypse. The series stars Elliot Page as Vanya Hargreeves, also known as Number Seven, one of the siblings who spends her whole life thinking she isn't special and has no powers, while the rest of her family can do everything from raise the dead to travel through time.
The Hargreeves' family's rough teamwork is put to the test when they find out that the end of the world is approaching in the next seven days, and they are the last hope to save the world. No pressure, right? One of the siblings, Allison Hargreeves, played by Emmy Raver-Lampman, has an ability where anything she says after the words, "I heard a rumor..." come true. In just the first two seasons of The Umbrella Academy, Allison has exhibited a huge amount of power and control, and so far, there's no indication of there being any limits to what she can do with "I heard a rumor..."
But just how dangerous are Allison's powers?
Allison Hargreeves has the power to completely change a person and who they are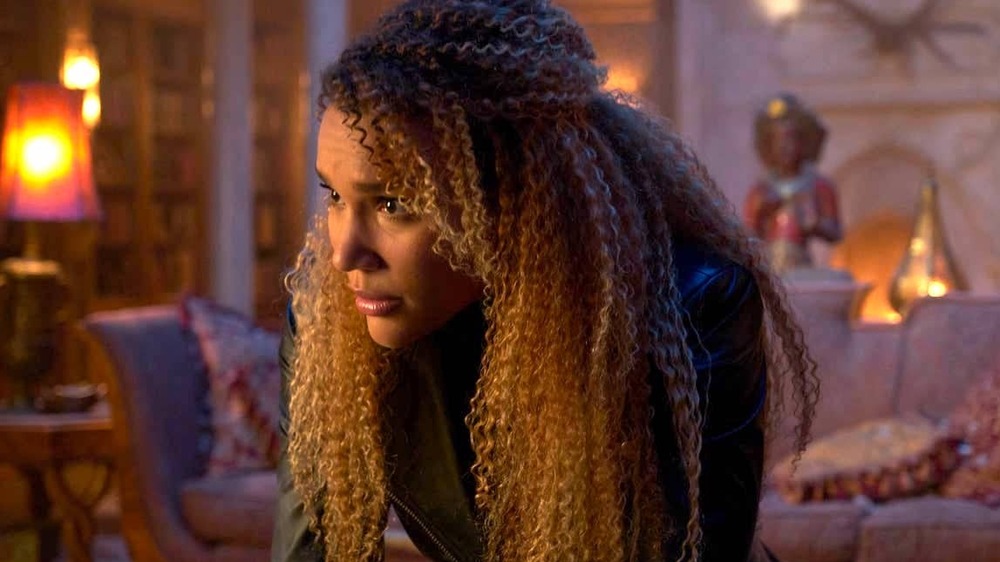 NETFLIX
Allison's abilities are so powerful that she can essentially change who a person is, how they think, and how they feel. Although seasons 1 and 2 of The Umbrella Academy show some instances of this, Allison has the potential to have so much more control over the people around her. She probably would be a great help in creating a cult, though Klaus manages this quite well on his own. 
Take Vanya for example, whose manipulation is probably the biggest use of Allison's powers so far. When she is a kid, Allison says to Vanya — under the direction of their guardian, Reginald Hargreeves (Colm Feore) — that "I heard a rumor you think you're just ordinary," and Vanya's whole worldview is changed. Vanya's past and future memories are completely altered by Allison's abilities, and it isn't until adulthood that Vanya is able to come out of the haze. Along with Vanya, Allison manipulates her ex-husband's feelings with her power, beginning their relationship by saying, " I heard a rumor that you love me." Her powers allow her to create feelings of love out of nothing, and even after learning the truth, her husband still views the years of their marriage as the best of his life.
Of course, this makes it hard for anyone around her to trust the truth of their feelings and thoughts, which is a big part of why Allison stops using her abilities, wanting to live a completely honest and real life. Thankfully, when the apocalypse is quickly approaching, Allison fights with her family using all the skills she has, including her powers.
Allison has the potential to be able to alter reality with her words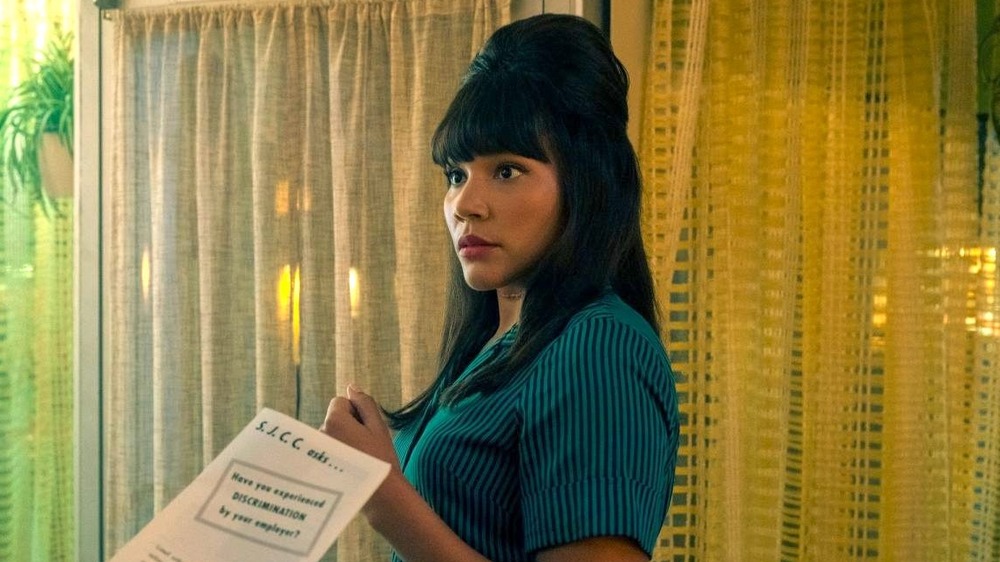 NETFLIX
As hinted at in the final few episodes of season 1 of The Umbrella Academy, season 2 expands on the abilities of each of the Hargreeves siblings. For Allison, the second season only showcases her powers in a few key scenes, but these moments clearly illustrate that Allison's abilities are not limited to changing just people. 
In the early scene when Number Five (Aidan Gallagher) first appears in the 1960s, it's on the day of the second apocalypse and his family is in the middle of fighting off the huge threat. In this scene, Allison appears to fight the soldiers attacking Dallas, approaching them and saying, "I heard a rumor that I blew your minds." Right after she speaks, the soldiers' heads explode. With just nine words, Allison changes reality. She doesn't direct the soldiers to shoot themselves in the head or instigate their death in any way. Instead, her words simply become truth. 
Obviously, the extent of her reality-changing abilities has not been tested. But it's likely that if she had just said something like, "I heard a rumor the Hargreeves siblings are back in their own time and there is no apocalypse," or something along those lines, it's highly possible that she would have fixed the situation and saved the day right then and there. Not unlike Elizabeth Olsen's Scarlet Witch from the MCU and WandaVision, Allison has a lot of unrealized power that would make her a huge threat to anyone who would dare challenge the Hargreeves siblings. Hopefully the upcoming The Umbrella Academy season 3 will further explore her abilities, as well as those of Klaus (Robert Sheehan), Vanya, and all her other siblings.