The Teen Romantic Dramedy That's Heating Up On Netflix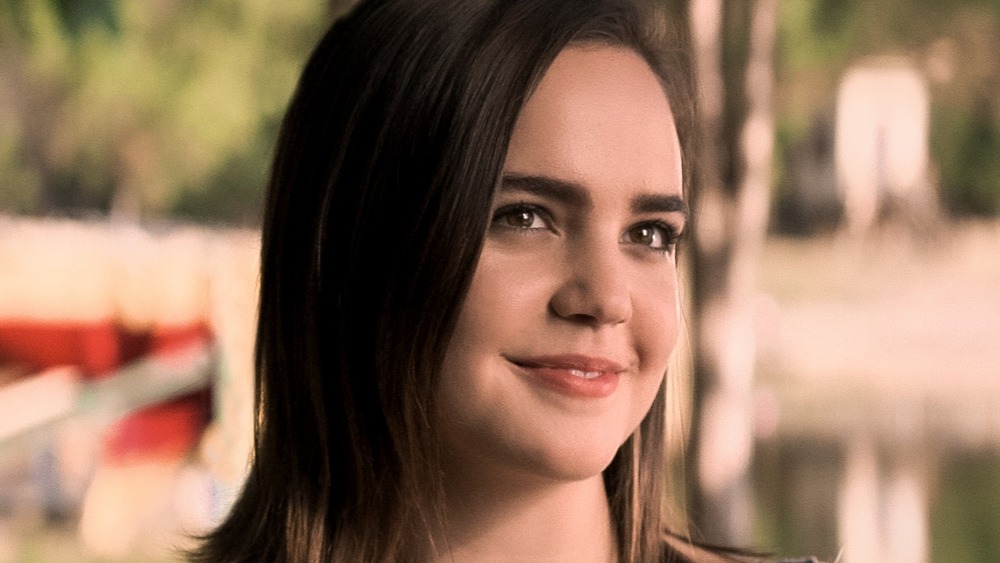 Netflix
In the summer of 2020, with most movie theaters closed, Disney+ had the smash hit of the season that got people out of their seats in joy — Hamilton. A filmed version of the stage musical blew up on social media, being more accessible than ever before and getting people from all walks of life singing, "My name is Alexander Hamilton." Now, it appears as though Netflix is hoping to do something similar by getting families around the country becoming emerged in a brand new musical with A Week Away. 
It's effectively a cross between Camp Rock and High School Musical with a splash of Christian influences thrown in for good measure. If you regularly attend service, then some of the tunes may sound familiar to you. The film includes modern renditions of such mainstays as "Place in This World" and "Awesome God," but there are also a few new songs you may not be able to get out of your head. Gather the family together and get ready to talk about feelings, faith, and friendship after watching A Week Away. 
A Week Away provides an inspiring story about how leaps of faith can have the biggest rewards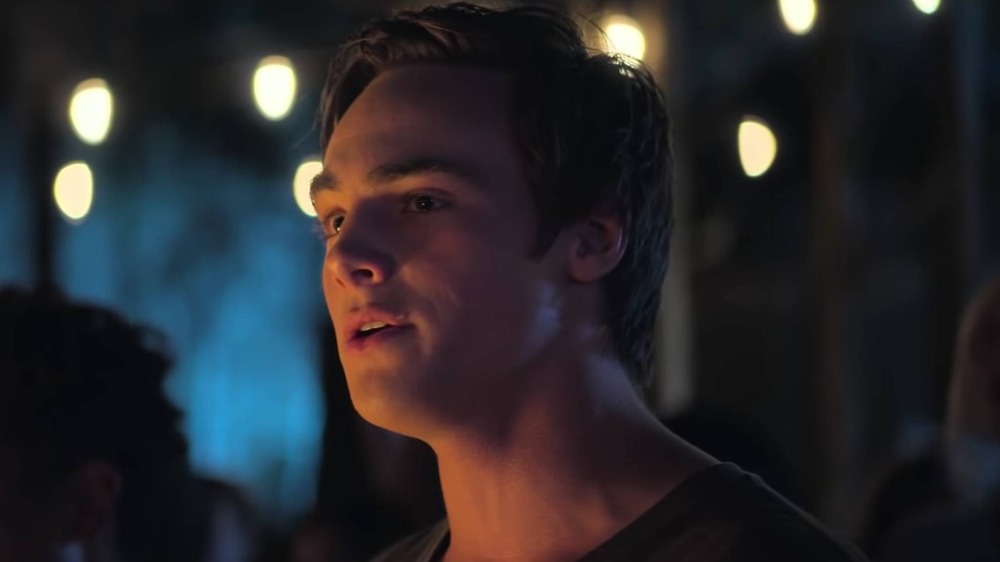 Netflix
A Week Away centers on a foster child, Will (Kevin Quinn), who runs into trouble with the law. He's given a choice to either go to juvenile hall for his crimes or attend a Christian summer camp. He obviously chooses the latter, and it's there he meets Avery (Bailee Madison). Despite not really caring about religion, Will soon finds himself developing faith until word about his troubled past starts leaking to all of the other campers. Despite his misgivings about what it means to be a follower of Jesus Christ, Avery still believes in him and encourages him to see camp all the way through. 
You may not have seen the talented young cast in many places before, but this film also includes more recognizable names like David Koechner, Sherri Shepherd, and Ed Amatrudo. Even if you don't necessarily follow the Christian faith, there's still plenty in this movie for audiences of all ages to enjoy, such as the importance of having a sense of community. This is something that wasn't lost on many reviewers, such as Nell Minow of Movie Mom, who writes, "What we do have here is something there just isn't enough of: genuine kindness. The faith themes are presented very lightly and the primary messages are universal: acceptance, honesty, and connection." 
It's clear Netflix wants to have its fingers in every possible subgenre to give people from every possible walk of life something to enjoy. That includes a play for the Christian moviegoing market, so if you've enjoyed other recent Christian films like Overcomer and Breakthrough, then this is another heartfelt tale that will reaffirm your beliefs.