New Trailer For Netflix's Shadow And Bone Has Fans Hyped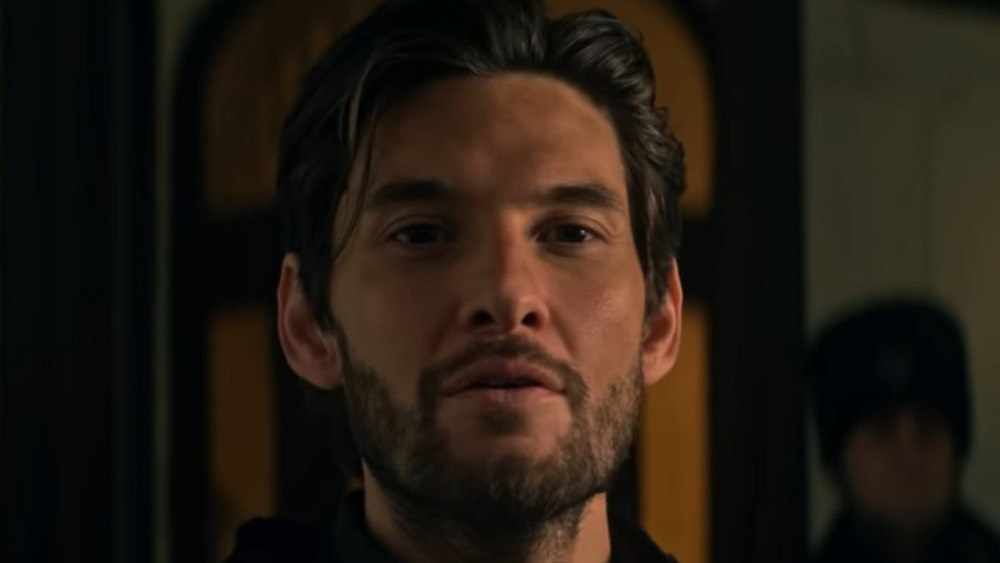 Netflix
Netflix has been absolutely killing it with its original series. Its adaptations like The Witcher and The Umbrella Academy, which are based on existing properties, will soon be joined by the platform's next big show, Shadow and Bone. The series is based on a trilogy of novels by Leigh Bardugo and Shadow and Bone is the first entry in the Grisha Trilogy that takes place in the fictional land of Ravka. The country is cut off from the sea by a barren strip of land known as the Shadow Fold (or the Unsea), which is shrouded in eternal darkness. Additionally, the Fold is swarming with hostile, territorial monsters that tend to tear apart anyone who tries to cross it. 
However, since these creatures live in perpetual darkness, they evaporate in light, and the show's main character, Alina Starkov (Jessie Mei Li), has the magical power to summon sunlight from her hands. Cue conspiracies, as factions fight over Alina and her power, which could potentially alter Ravka forever. Netflix released a new trailer for the show, and audiences couldn't be more excited.
Fans new and old can't wait for Shadow and Bone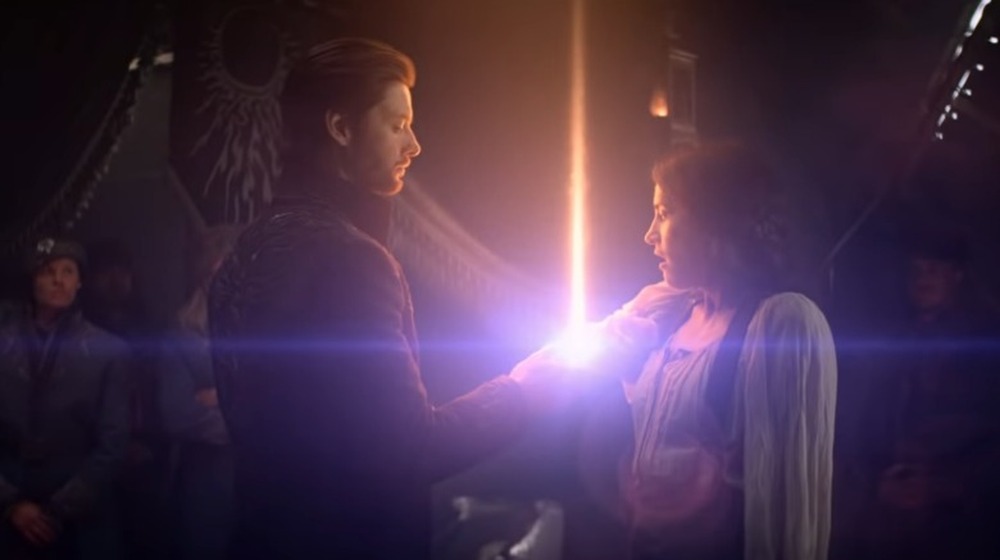 Netflix
The trailer for Shadow and Bone, which lasts just under three minutes, breaks down the basic plot. The show will revolve around Alina Starkov, her power to create light, and all the groups that want to take advantage of her. Even though the trailer is the first time many audiences have seen the property, it has already received a lot of praise. On the offical Netflix YouTube channel, comments reveal that audiences are definitely looking forward to the show. For example, one viewer applauded the casting choices, asking "how did we get so lucky," while another paraphrased one of the quotes from the trailer; "How many times have you pressed replay?" The answer, of course, was, "Not enough."
Much of the viewer support is mirrored in a thread by the official Shadow and Bone Twitter account. One commenter, vera7, claimed that they had "never seen this before" and are "so excited," while others took the opportunity to mock IMDb for leaking the trailer one day early. Moreover, both YouTube and Twitter pages are crawling with fans of the source material. If Netflix adapts the rest of the Grisha Trilogy, we fully expect this fan hype to continue.