The Worst Altered Carbon Season 2 Episode, According To IMDb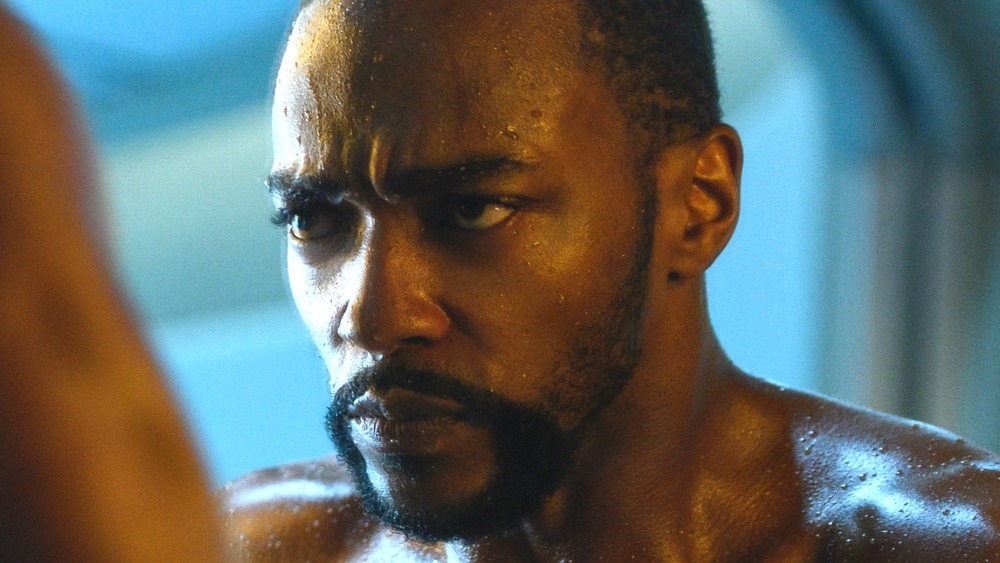 Netflix
When Netflix's Altered Carbon first debuted on the streaming service, it was a hit with audiences thanks to its futuristic cyberpunk world alongside a dark, compelling mystery. With an impressive cast featuring the likes of Joel Kinnaman and James Purefoy, the series seemed like it was destined for greatness.
Unfortunately, the disappointing reception to season 2 in 2020 caused Netflix to ultimately cancel the series. Although some critics praised the added depth to the themes explored in the second season, audiences weren't swayed. The series has an overall rating of 8/10 on IMDb, and it's clear from looking at the specific episode ratings that some fans preferred the first season instead of the second. Season 2 saw Anthony Mackie step in to replace Joel Kinnaman as main character Takeshi Kovacs' latest sleeve, but that wasn't enough to keep the show from its eventual cancellation.
In the season 2 ratings, it's also very clear which exact episode IMDb users hated the most. Here's more on that episode and why Altered Carbon fans aren't so fond of it.
Phantom Lady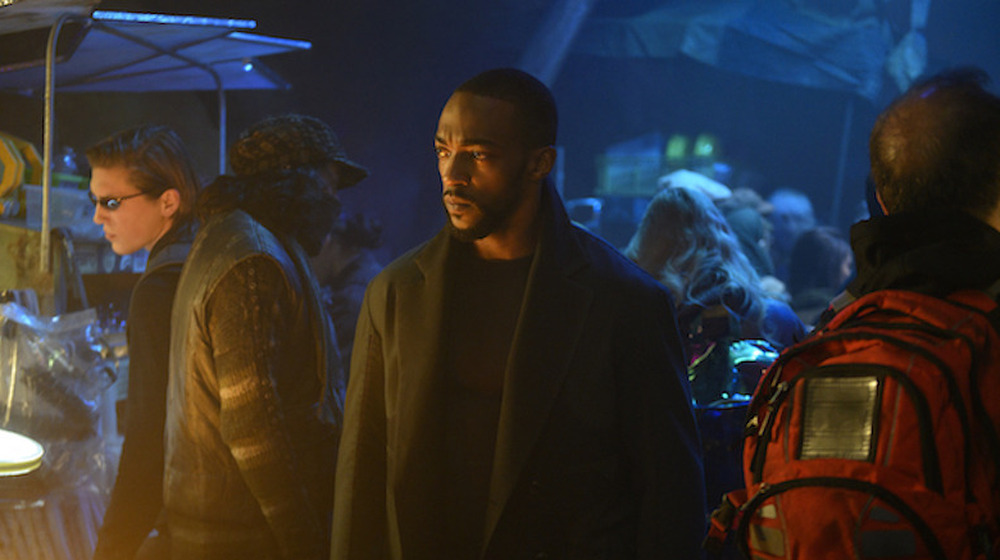 Netflix
Picking up thirty years after the events of the first season, "Phantom Lady" is the very first episode in Altered Carbon season 2. It introduces Kovacs' latest assignment in protecting a wealthy, old, Meth called Horace Axley. The soldier gets a brand new military grade sleeve for the job, which is the reason for Anthony Mackie joining the series. But what should have been a welcome return for the science-fiction series was given a 6.4 rating on IMDb.
One of the top reviews of the episode — from IMDb user rollexx – called Mackie "the worst part" of the second season, explaining that the actor doesn't bring as much depth to the character as Joel Kinnaman did. "The worst part of season 2 is that the new Takeshi Kovacs, Anthony Mackie, doesn't have any semblance of the same conflicted personality," they wrote. "In fact, he shows little to no emotion at all; season 1 was carried by the visible internal struggle of Joel Kinnaman (shout out also to Dichen Lachman who played Rei). It really messes up a show when they change the main character's actor."
It wasn't just the stars who came under fire either, with tdawson2 suggesting, "This and the first few episodes feel like they are written from the perspective of someone who breezed over the first season and picked up some nomenclature rather than one of indepth knowledge."
With these kinds of reactions from fans, it isn't surprising that Netflix cancelled the show before it could reach season 3, although it is a little disappointing that it didn't get the chance to redeem itself — especially with a huge cliffhanger still left unresolved.