The Wildest Theories About Grandpa Monster From The Masked Singer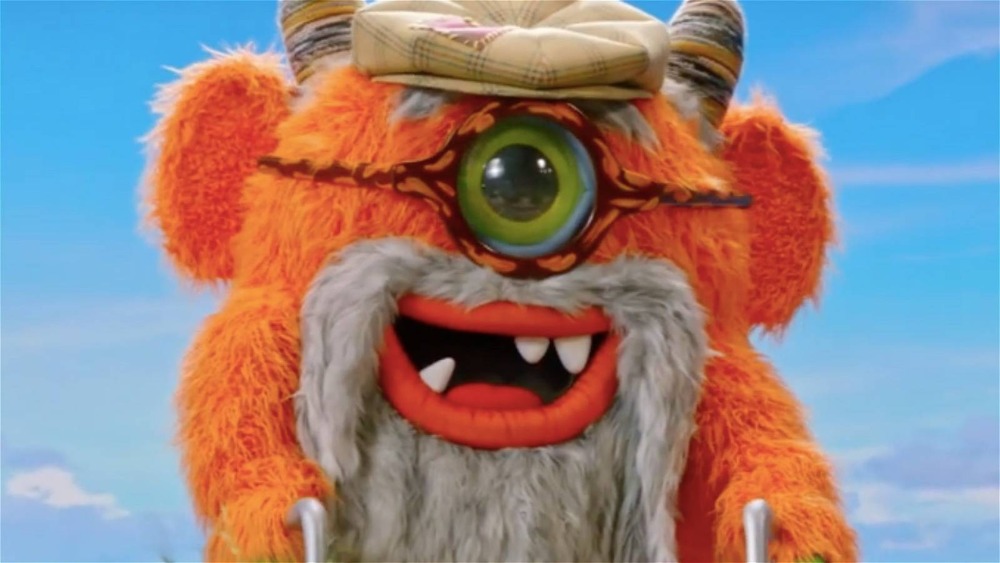 Fox
The Masked Singer has proven to be a pop culture behemoth, and as long as there's no shortage of celebrities willing to don silly costumes and sing to the masses, it's not going away any time soon. The fifth season is already well underway, and there have already been plenty of shocking reveals so far. In fact, the premiere episode showed how the Snail was none other than one of the most accomplished actors of our generation — Kermit the Frog. The green guy's just the tip of the iceberg for what's shaping up to be a stellar season, and for the foreseeable future, we're going to continue scratching our heads, to figure out who's behind the costumes. 
The middle of the season for The Masked Singer presents several Schrodinger's Cat situations, where these singers both are, and aren't, their celebrity guesses — until the mask comes off. Fans have come up with some pretty interesting ideas so far, such as believing all three members of a famous nineties pop group is inside the Russian Doll. The fact the toy is such a good singer has really thrown the judges off. 
However, another oddball this season is Grandpa Monster, who proved he isn't as old as the costume suggests when he threw his walker aside to provide a riveting rendition of "Mambo No. 5."  It's clear his knees aren't as bad as he initially presented, so who could it be? Here's our best theory so far about who's behind Grandpa Monster.
Our best guess is Grandpa Monster is actually Jackass star Johnny Knoxville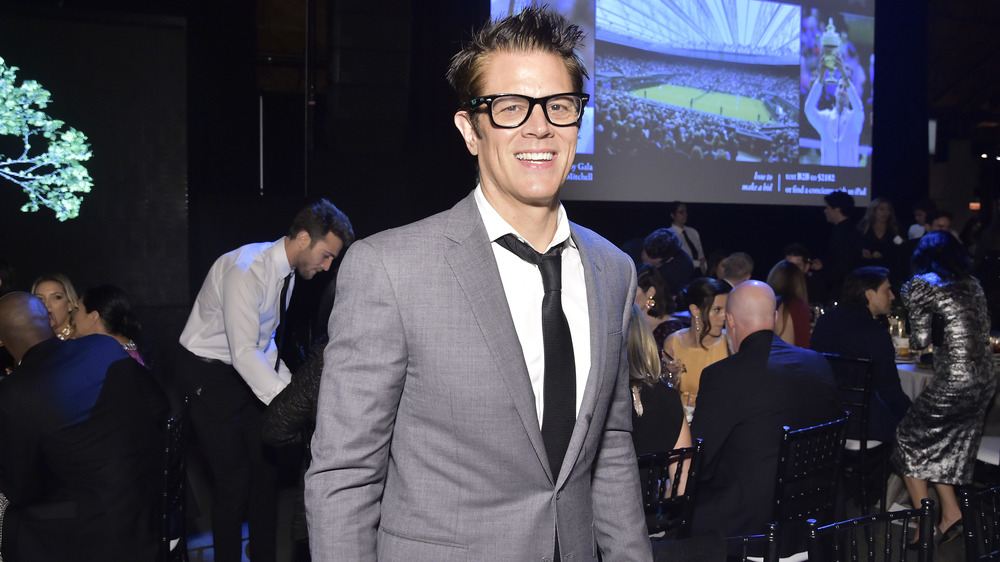 Stefanie Keenan/Getty Images
The judges had a pretty wide breadth of guesses after Grandpa Monster's performance, but everyone seemed to be in the realm of professional sports, with footballer Johnny Manziel and wrestler The Miz coming up. Going off some of the "bad boy" vibes present in the clue package, Ken Jeong seemed to think it could be Scott Disick, but for our money, we're going with someone completely outside of the box — Johnny Knoxville, of Jackass fame. 
First things first: Knoxville starred in the Oscar-nominated (yes, really) Jackass Presents: Bad Grandpa where he basically dresses up like an old man and performs various pranks and stunts on an unsuspecting public. When Grandpa Monster first came onstage, he had the same basic schtick where he came out looking all feeble and then bust into a vigorous dance number. It's the kind of bit we could totally see Knoxville doing, and to top it all off, a new movie, Jackass 4, is set to come out later in 2021, so it would make sense for one of the actors to pop up unexpectedly to promote a new movie. 
The clue package offers some other hints. He refers to himself as a "troublemaking fool" back in the day, which could definitely hint to his Jackass pedigree. The chalkboard behind him in the classroom scene consists of various X's and O's, and he has both of those letters in his last name. Not to mention, there's a Scantron marked with "97%," and Knoxville starred in and produced an Evel Knievel documentary titled Being Evel, which has a critical rating of 97% on Rotten Tomatoes. Yes, this theory might be a stretch, but we'll take whatever we can get. 
On social media, other people have guessed Adam Sandler and Logan Paul. This one's driving us a bit crazy, so hopefully, we get some answers soon.