The Surprising Way Insecure Made TV Comedy History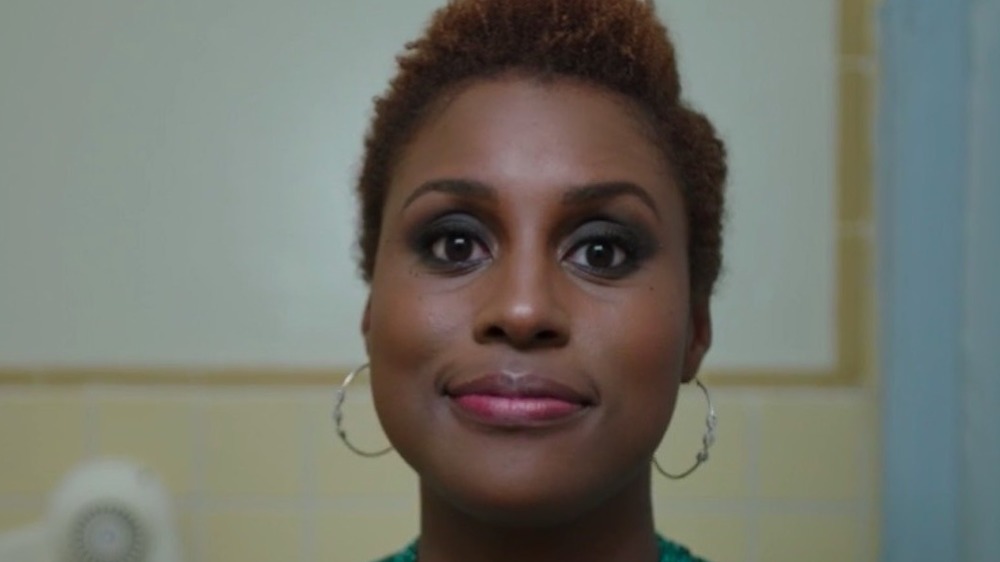 HBO
The HBO comedy, Insecure, first premiered in 2016 and has since released four total seasons; the upcoming fifth season will, much to fans' disappointment, be its last. Created by Issa Rae and Larry Wilmore, Insecure is set in Los Angeles and follows the personal and work life of Issa (played by Rae herself), along with her best friend Molly (Yvonne Orji) and their other friends. At the beginning of season 1, Issa is uncertain about whether she should stay in her long-term relationship with Lawrence (Jay Ellis), and Molly is struggling to find a lasting relationship. Molly, meanwhile, has a stronger career with her position as a successful lawyer, while Issa works in an often-frustrating nonprofit, We Got Y'all, that works with young students of color — although Issa's co-workers are almost all white. Over the course of the four seasons, Issa and Molly have both gone through job changes, relationship ups and downs, and even faced a major friendship estrangement in the most recent season before reconciling in the final moments of the finale.
The series has accumulated a ton of fans over the years, who have become wholly invested in the lives of Issa, Molly, and the rest of the characters. But what some fans may not know about the show is that it has made history in a surprising way.
Insecure is one of the first shows to be created by and star a Black woman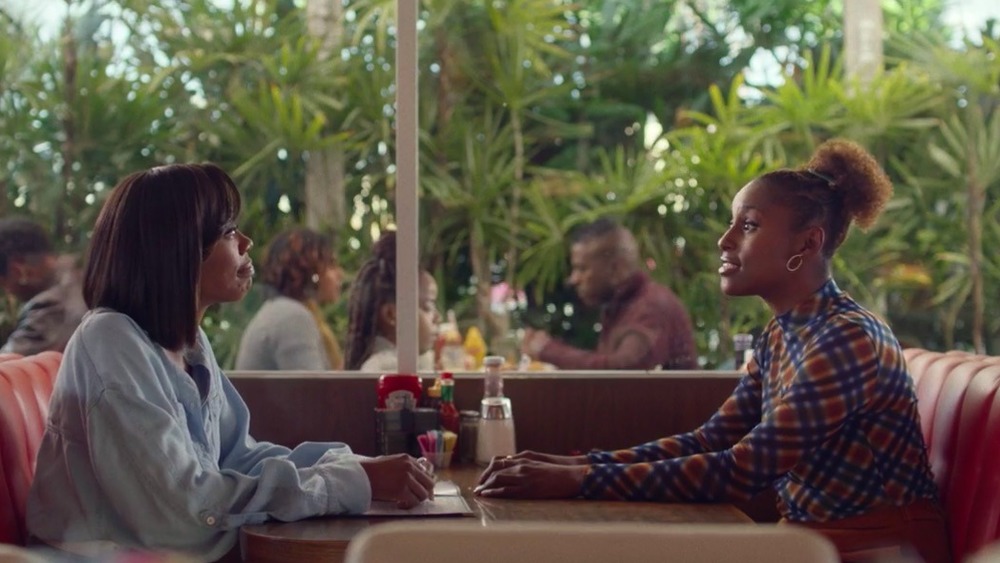 HBO
Ahead of the show's season one premiere back in 2016, Rae spoke with NPR about the "revolutionary" quality of the show's existence. The NPR piece points out that Rae is the first Black woman to create and star in a show for a premium cable channel. She is only the second Black woman to do so for prime-time TV — the first was Wanda Sykes, who created and starred in Wanda at Large for Fox. Rae said about the feat, "Isn't it sad that it's revolutionary? It's so basic ... but we don't get to do that. We don't get to just have a show about regular Black people being basic."
The bulk of the prominent cast of Insecure is in fact made up of Black actors — and especially, Black women, who make up four of the lead roles. Along with Issa and Molly, their two other closest friends are also Black women, Kelli (Natasha Rothwell) and Tiffany (Amanda Seales).
Around the same time as the NPR interview, Rae spoke with Refinery29 about her desire to focus on the lives of Black women. "I didn't want to make a general statement about Black women — I just wanted to show what I've seen in my own life. This is just what happens. I was weary of the depiction of single-life woman woes. But there's an element of truth to it, so if it's someone's truth and it's my truth, then I'm going to put it on the screen," she said.