Whatever Happened To The Actor Who Played The Hound On Game Of Thrones?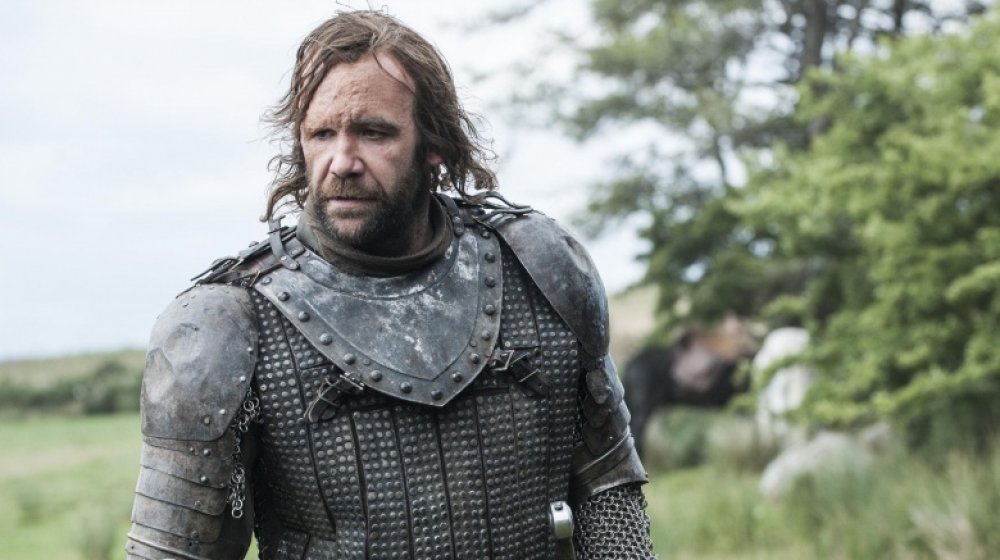 Throughout its momentous, super-popular eight-season run on HBO, Game of Thrones was home to one of the biggest casts on television, featuring characters that ranged from dragon queens to faceless assassins to omniscient beings. In its wide-ranging lineup, the show featured everyone from established performers like Charles Dance, Lena Headey, Diana Rigg, and Sean Bean to fresh, young faces like Emilia Clarke, Kit Harington, Maisie Williams, and Sophie Turner.
Because Game of Thrones characters typically met pretty gruesome ends, fans were often better off not forming any attachments. Even so, Sandor Clegane, also known as "the Hound," emerged against all odds as one of the show's most beloved personalities. An intrepid fighter with a scarred, burned face, the Hound began the show on the side of the Lannisters, one of the most corrupt and evil families in the Seven Kingdoms. By the time the eighth season came to a close, however, he had finally redeemed himself, proving to be a layered, complex character.
Ultimately, the Hound's fan adoration was very likely in response to Rory McCann's excellent performance. If you're wondering where McCann has been since Game of Thrones ended — and where else you may have seen him — here's what happened to him in the aftermath of his time as Sandor Clegane.
The whole history of the Hound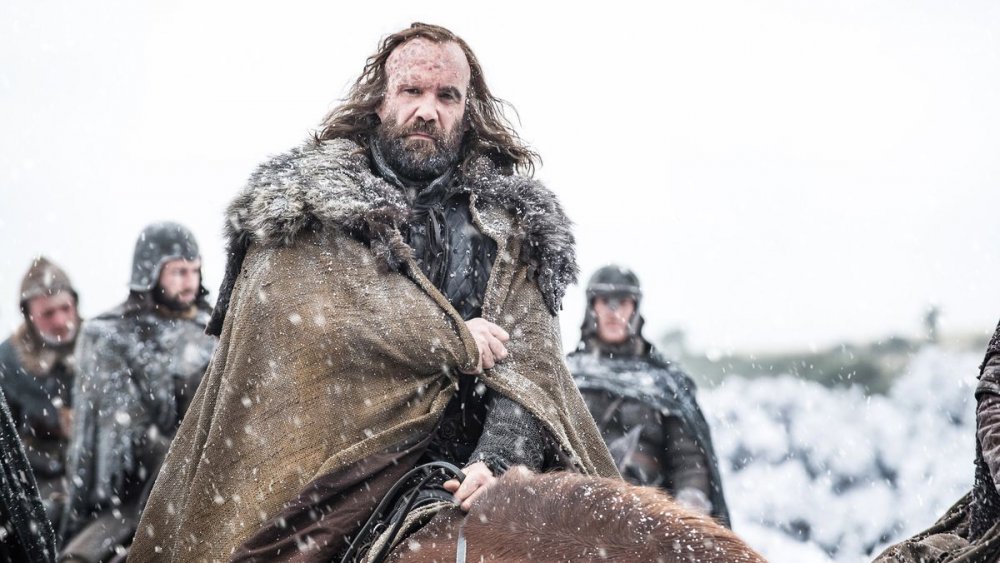 When Game of Thrones begins, the Hound is nothing more than a hired thug for the Lannisters' movers and shakers, including Cersei Lannister (Headey), her conniving father Tywin (Dance), and Cersei's tyrannical son Joffrey (Jack Gleeson). After Joffrey is crowned king and Cersei becomes the queen regent, the Hound is technically assigned to protect the young king. More often than not, however, he defies orders to help those in need, including Joffrey's abused fiancée Sansa Stark.
After seeing a man burned alive at the battle of Blackwater Bay triggers the Hound's crippling, childhood-trauma-based fear of fire, he deserts the Lannisters, eventually teaming up with the young, feisty Arya Stark as she tries to get back to any living members of her family. The Hound loses Arya, though, after a knock-down, drag-out fight with Brienne of Tarth (Gwendoline Christie) over Arya's guardianship, and Arya leaves him for dead, putting the Hound's fate in flux.
Ultimately, the Hound teams up with several of the show's heroes to fight both the Lannisters and the White Walkers, but he still has one singular goal in mind: To kill his brother, the monstrous Gregor Clegane, also known as "The Mountain." Fans waited years for a face-off between the brothers, referred to as "Cleganebowl," and in the show's penultimate episode, the two finally duke it out, only to fall to their deaths in a fiery inferno as King's Landing burns. The Hound may have died in the process, but at least he achieved his life-long goal.
Rory McCann's post-Thrones life would make the Hound proud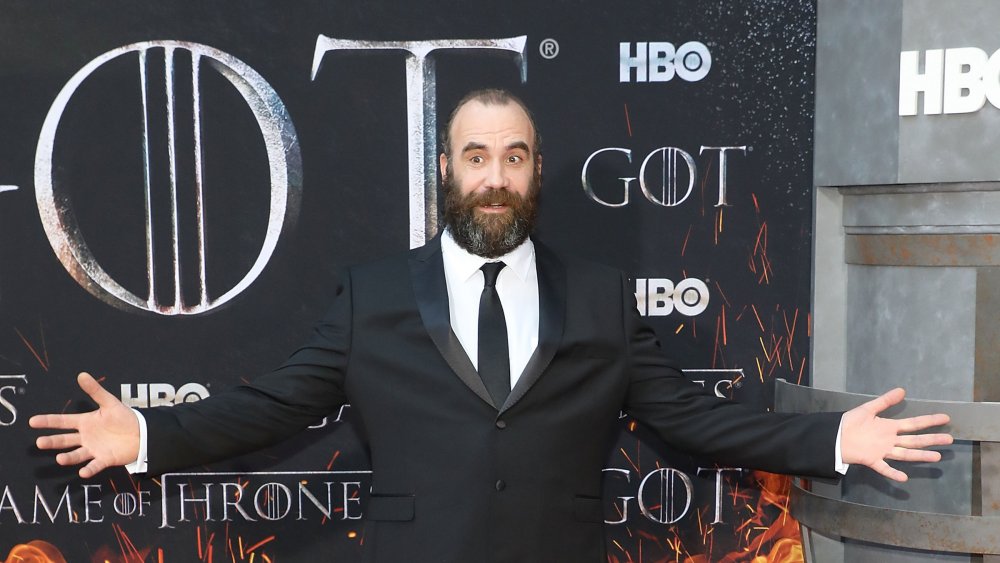 Taylor Hill/Getty Images
If the Hound looked familiar when you first saw him in Game of Thrones, you may have seen him in 2004's Alexander, or as Michael "Lurch" Armstrong in Edgar Wright's 2007 film Hot Fuzz. Throughout his time on Thrones, McCann appeared in some feature films, including a stint as the villainous Jurgen the Brutal in 2019's Jumanji: The Next Level.
As it turns out, however, McCann's post-Thrones plans definitely have a big Hound vibe. When asked in an interview with Entertainment Weekly about the end of his time on Thrones and what he would do with the show concluded, McCann had a very Sandor-esque response.
Apparently, McCann kept to himself when it came time to film Thrones, saying the experience changed him deeply. "I'm a bit of a recluse. Now I've made some friends. I've started to relax. I've learned a lot," he said. "It's been a hell of an education. But now I'm just itching to get the hell away in this boat I've been building ... "
McCann continued, "It's an old wooden ketch. Two masts. All wood, 45 years old. Gorgeous thing with a peat fire inside it. I'd like to go away for a couple years. Maybe I'm meant to take a nice job after this. We'll just see. [...] I'm a sailor and spent all my years trying to do up boats. Now I'm thinking of finishing my last few scenes sand sailing off into the sunset. That's my dream." When pressed about where he'd go, however, McCann responded in classic Hound fashion, saying, "That's my f***ing business."
If you want to relive McCann's journey as the Hound, the entirety of Game of Thrones is streaming on HBO Max and HBO Go now.