The Yellowstone Flashback That Has Beth Fans Scratching Their Heads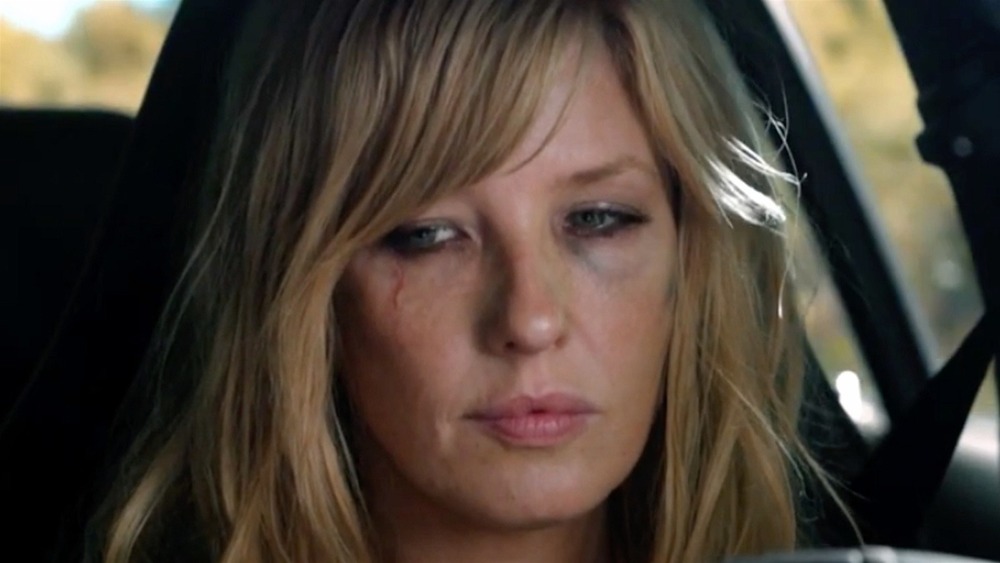 Paramount Network
Beth Dutton (Kelly Reilly) has one of the most complicated storylines on Yellowstone. As the only daughter of John (Kevin Costner) and Evelyn (Gretchen Mol), she had to learn how to be tough early in life in order to survive and thrive in a family of ambitious ranchers. Her fiery personality has made her one of Yellowstone fans' favorite characters — and her honesty about the difficulties she faced in relating to her parents, especially her mother, has proved to be one of her most endearing traits. 
It's no secret that the Dutton family has a tragic history. We learned in the first season of Yellowstone that the matriarch died in a horseback riding accident when the siblings were young. Thanks to flashbacks, we've been able to piece together an understanding of what life was like for each of the Dutton siblings growing up under their domineering mother, Evelyn. Beth even reveals to Jamie (Wes Bentley) that she never felt any love or affection from their mother. But one flashback from season 1 has left fans scratching their heads, because it seems to reveal a pretty big plot hole regarding the Dutton daughter's relationship with her mother. 
Let's take a look at the one Yellowstone flashback that makes no sense to fans.
One Yellowstone flashback showed a touching moment between Beth and Evelyn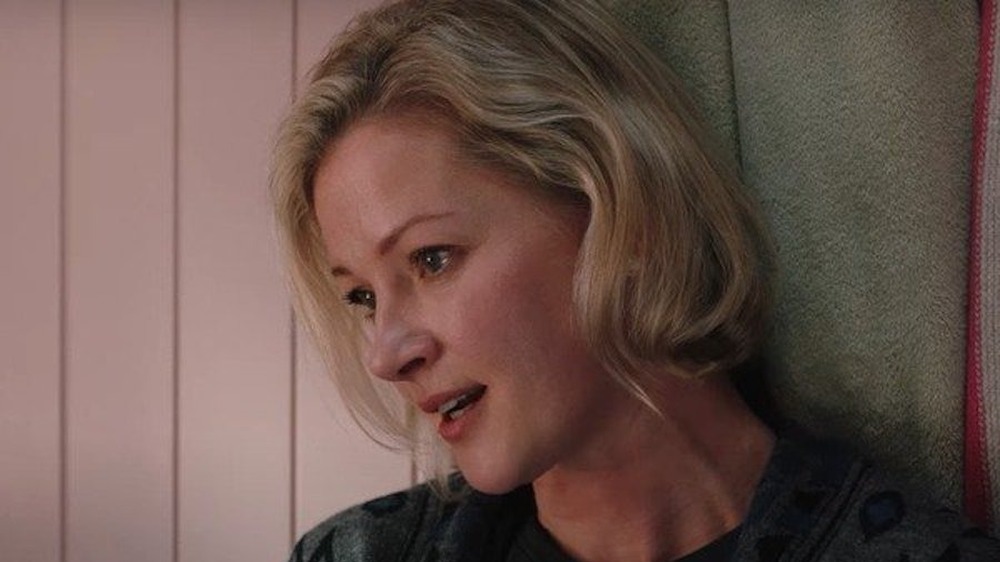 Paramount Network
In the seventh episode of Yellowstone's first season, Beth gets her first period in flashback — and her mother is there to offer her some warmth and wisdom, despite their fraught relationship. After she finds Beth sobbing, out of pain and fear about what's happening to her body, Evelyn runs her a bath and sits with her. While she ultimately tells Beth things she may not be ready to hear — that she's going to have to be tough and work harder than the men around her if she's going to succeed. It's hard to interpret this moment as anything other than an act of love from mother to daughter.
So, some fans are confused by Beth's assertion that her mother never showed her any love (via Express). The difference between her perception of her relationship with her mother and what Yellowstone showed us in that flashback could be a plot hole. However, it could also just further illustrate that despite the rare effort that Evelyn made to be there for Beth, it still didn't register as anything loving or kind. Even if she can remember her mother helping her, the memory could be tainted by the pressure that resulted from her mother's revelation. 
One thing is clear: Beth's relationship with Evelyn when she was a child has had a profound impact on the woman she grew up to be. Hopefully, we'll get some more insight into how Beth feels about her mother when Yellowstone returns for its fourth season.