American Barbecue Showdown Season 2 - What We Know So Far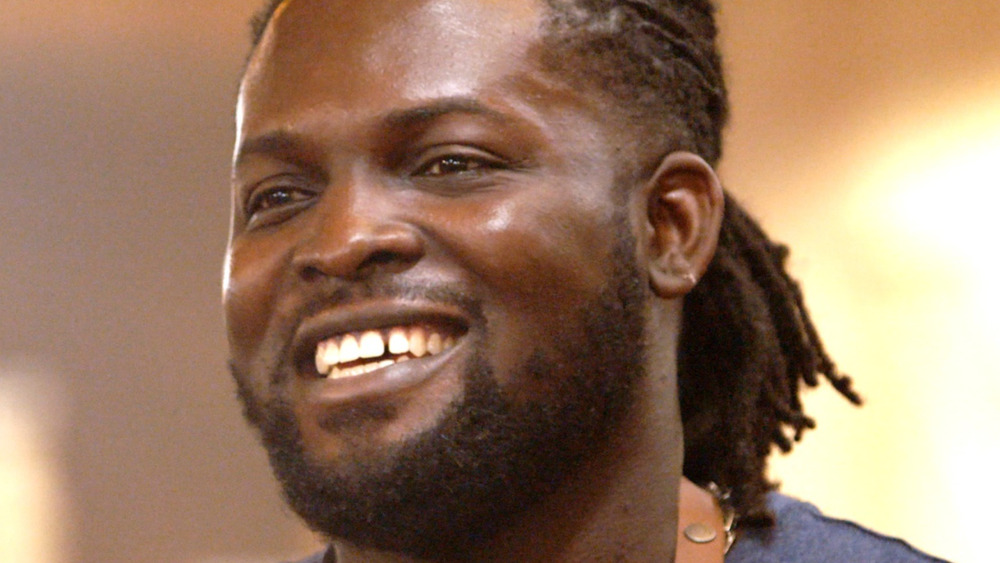 Netflix
Last year, Netflix debuted a new type of cooking show, one that flipped the usual recipe for cooking competitions on its rump roast. The American Barbecue Showdown departs from the typical "anything goes" rules of other culinary competitions and specializes in exactly what you'd think: good old-fashioned barbecue. During season 1, the pitmasters cooked their hearts out over the course of eight challenges and eight episodes before one was ultimately crowned the winner, Tina.
The show currently has a rating of 7.2 out of 10 on IMDb, and viewers and critics alike seemed to enjoy the ride. Uproxx called season 1 "a fun, breezy goodbye-to-summer binge," and Decider noted that "the contestants on The American Barbecue Showdown are fun to watch and it seems like they're all great at what they do." Clearly, viewers are hungry for more of this series, so let's take a look at what we know about season 2 of The American Barbecue Showdown.
When will season 2 be released?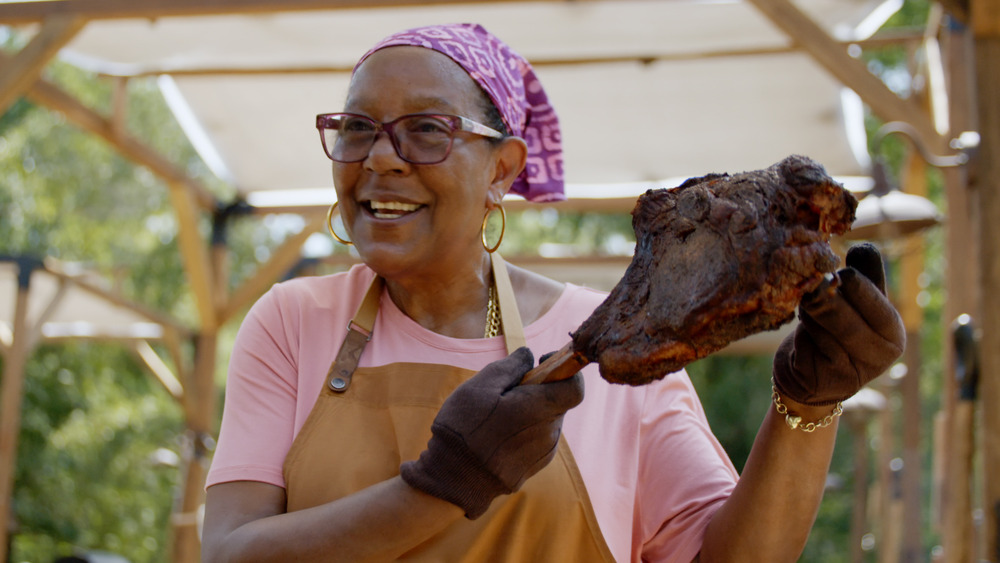 Netflix
As of now, there's no set release date for season 2 of The American Barbecue Showdown. In fact, Netflix has given no official announcement regarding the show's future, including if there will even be a second season, according to TheCinemaholic. So it's entirely possible that the streamer cancelled the series and we just haven't heard yet.
But if Netflix is planning on releasing a second season, then the best guess at a release date is fall 2021. Season 1 dropped on Sept. 18, 2020, and it would make sense for Netflix to release season 2 around the same time this year.
It's possible that the ongoing COVID-19 pandemic has disrupted the production of a second season, as it has for many shows. Again, Netflix hasn't given any information one way or another on this topic, so any theories regarding the show's release date or possible cancellation are speculative at best.
Will season 2 have the same judges and hosts?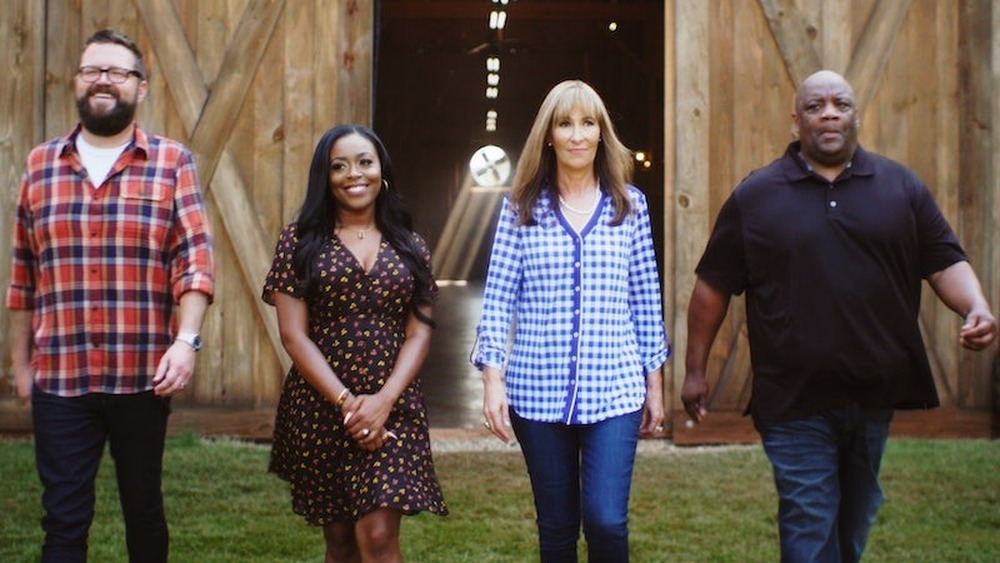 Netflix
Assuming there will be a second season, there's no reason to think that any of The American Barbecue Showdown's four judges or hosts have left or been replaced. Season 1 boasted barbecue badasses Kevin Bludso and Melissa Cookston as the two primary judges. Both are bonafide barbecue experts, with the former owning one of Los Angeles' best barbecue joints and the latter running Memphis BBQ Company as well as being a seven-time world barbecue champion.
The same can be said for the show's pair of hosts. Both Rutledge Wood and Lyric Lewis can be expected to return if all goes well. Wood already has experience working in competition shows, having hosted another Netflix Original game show, Floor is Lava. Meanwhile, Lewis is a game show newbie but a familiar face on Netflix, which cast her in its 2017 original film Girlfriend's Day.
What could the season 2 challenges be?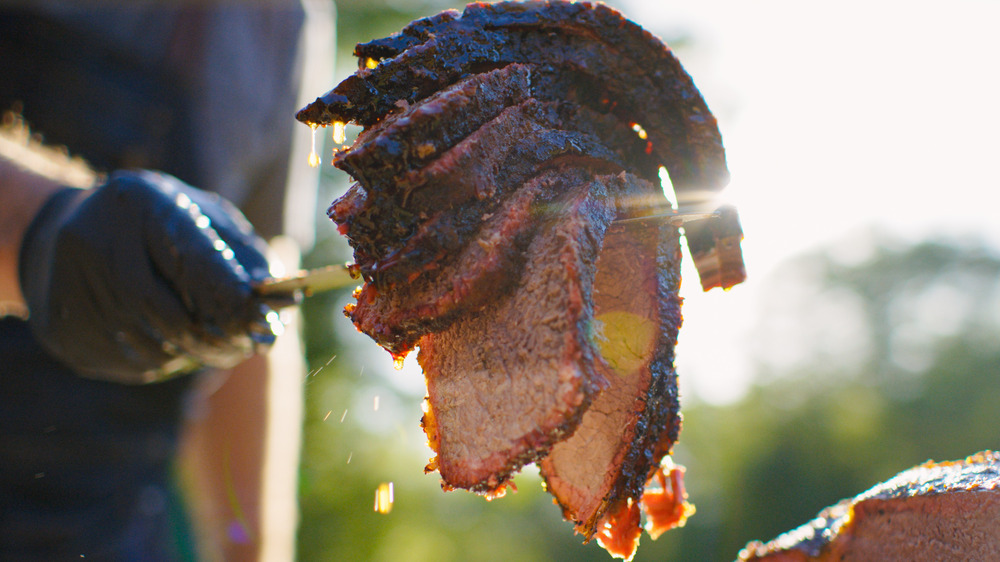 Netflix
When it comes to potential challenges for season 2, the only certainty is that the competitors will be sweating over their smokers and preparing some grade-A barbecue. Last season saw the competitors conquering a slew of themed challenges. One episode might focus on barbecue sandwiches while another has them cooking up some unconventional cuts of wild game.
Theoretically, season 2 wouldn't depart too far from this formula. There's only so much one can do when they limit themselves to barbecue, after all. But if you think that means they're scraping the bottom of the barrel, you'd be wrong. The show has likely only scratched the surface of ways to can introduce new and difficult barbecue challenges for its next round of competitors. Unfortunately, fans won't know for sure until Netflix gets around to either releasing some information or finally dropping season 2 on its hungry audience.