The Bag Of Chips That Could Prove The Shared Sitcom Universe Theory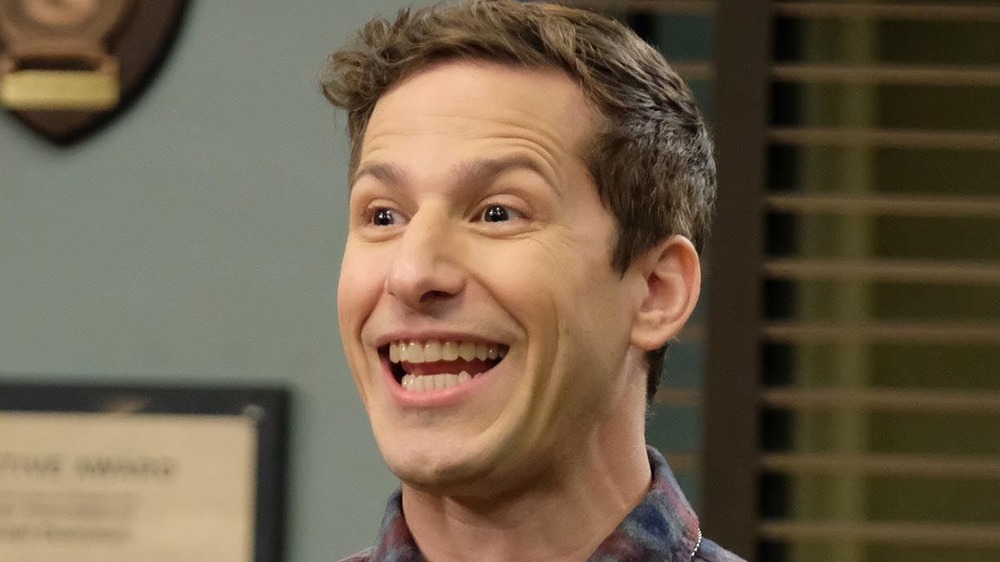 Fox
Sometimes a tv show is all that and a bag of chips. In this case, said bag of chips is too big for a single fictional sitcom universe to contain. One particular brand of chips has been making its way through various television shows since the dawn of the new millennium. The snack's popularity has lent to a theory that a number of sitcoms' storylines are interconnected. The New Girl strengthened this possibility when they had a crossover episode with Brooklyn Nine-Nine, which featured the same snacks as The New Girl, Community, and The Good Place. 
The chips made their first appearance in the WB comedy-drama Gilmore Girls, when Rory (Alexis Bledel) and Marty (Wayne Wilcox) share a bag while studying. A dedicated TV sleuth may be able to track down earlier evidence of the faux brand, but its appearance on Gilmore Girls kicked off the sitcom multiverse theory these mysterious chips have traversed.
It's chips all around on these sitcoms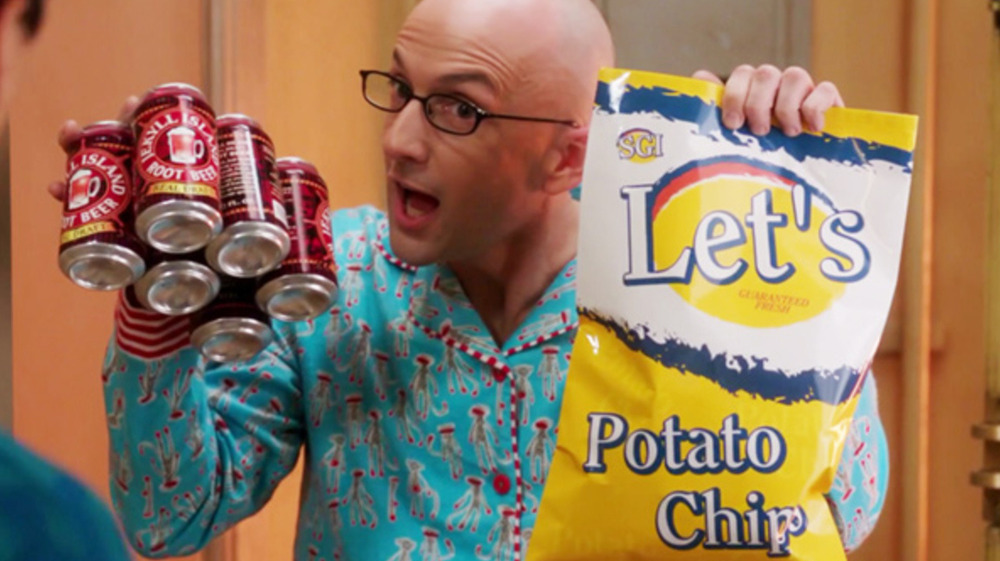 NBCUniversal Television Distribution
Let's Chips has appeared in more than 62 films and television shows, according to Fandom. The chips are a crowd favorite for the Greendale Community College students in Community. As early as season 2, in "The Psychology of Letting Go," Shirley (Yvette Nicole Brown) snacks on a bag while talking to Jeff (Joel McHale). The crew must have kept a steady supply of Let's varieties nearby, as the cast is seen snacking on them as late as season six of the show. The cast of Community isn't the only group of friends to be privy to the chips. They've been spotted in It's Always Sunny in Philadelphia, Crazy Ex-Girlfriend, Muppets Now, Modern Family, NCIS, Criminal Minds, and The Last Man on Earth, to name a few. The chips' prevalence in so many storylines connects them all in an unofficial universe, in which a theoretical Let's Chips distributor is king amongst all snack foods.
Behind the scenes, the prop food is actually part of a line of fictional brands from the prop company Independent Studio Services. The brand names are just different enough to free up any copyright issues between production companies and corporations like Frito-Lay. Big-name corporations may not be too thrilled to see their flagship product causing an allergic reaction on-screen, á la Jillian (Jillian Bell) in Workaholics when she consumes the Let's Chips Sour Cream and Onion flavor. The chips have even risen to the world of high fashion — Lana Del Rey is seen snacking on them for a Gucci Guilty commercial. Similarly, the fictional Heisler beer (also from ISS) has appeared in over 53 different films and television shows, sometimes hand in hand with the chips.