Why Sam From Into The Dark: Blood Moon Looks So Familiar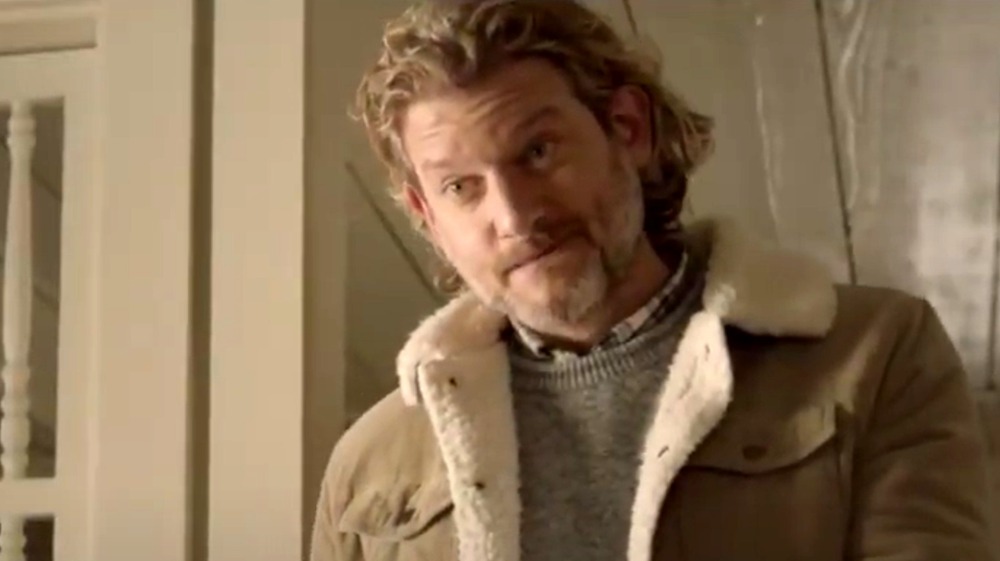 Hulu
The Into the Dark series has been a consistent presence for Hulu subscribers who are looking for regular, holiday-themed frights. The latest installment, Blood Moon, is appropriately timed to the spring full moon. 
The episode follows Esme (Megalyn Echikunwoke), a single mother entering a new town who is trying to make a better life for herself. She wants a fresh start for herself and her 10-year-old son Luna (Yonas Kibreab), who sleeps in a cage whenever there's a full moon. Although they never say he's a werewolf, it's clear that both Esme and Luna are hiding something. 
The cast is rounded out by a variety of other recognizable actors, including Joshua Dov, who plays Sam in Blood Moon and might be familiar to Into the Dark fans for any number of roles. 
Dov appeared on two different CSI shows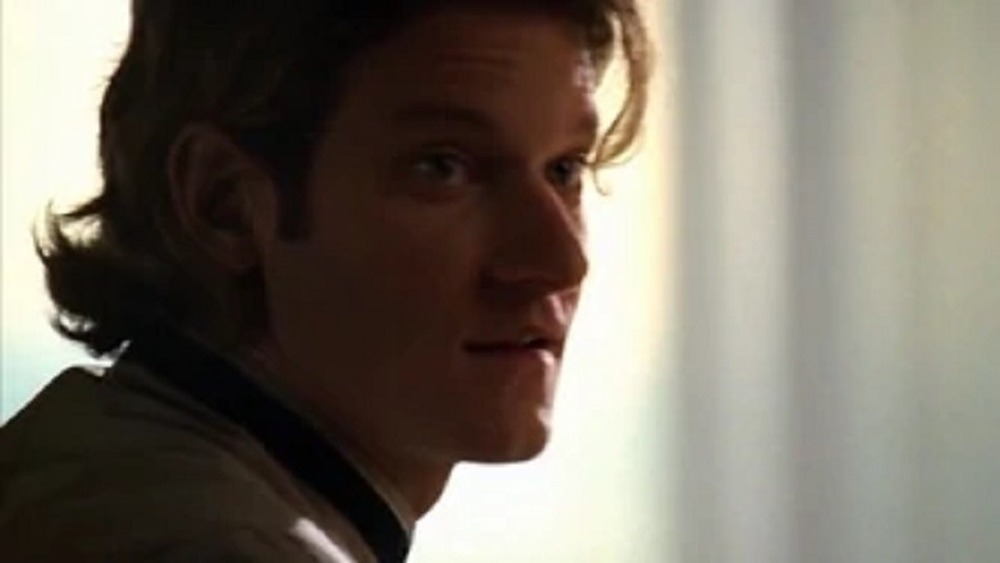 CBS
Some of the first notable guest starring roles of Dov's career were his 2005 appearances in both CSI: NY and CSI: Miami. Dov played different characters on each show, first appearing as Todd Boyce in Miami and then guesting as Griffin Holden on NY later that same year. 
Given the overlap in production between the two shows, it seems likely that Dov was recommended for a role on NY after he had been successful as a guest star on Miami. Dov's work on the CSI shows, along with an appearance fairly early on in his career on ER, would set the actor up for a career working largely in guest actor roles. He contributed to a wide variety of network shows, but usually only showed up in one or two episodes of any particular series. The CSI shows were huge hits, which definitely got Dov's face in front of plenty of people. 
Joshua Dov has appeared on Westworld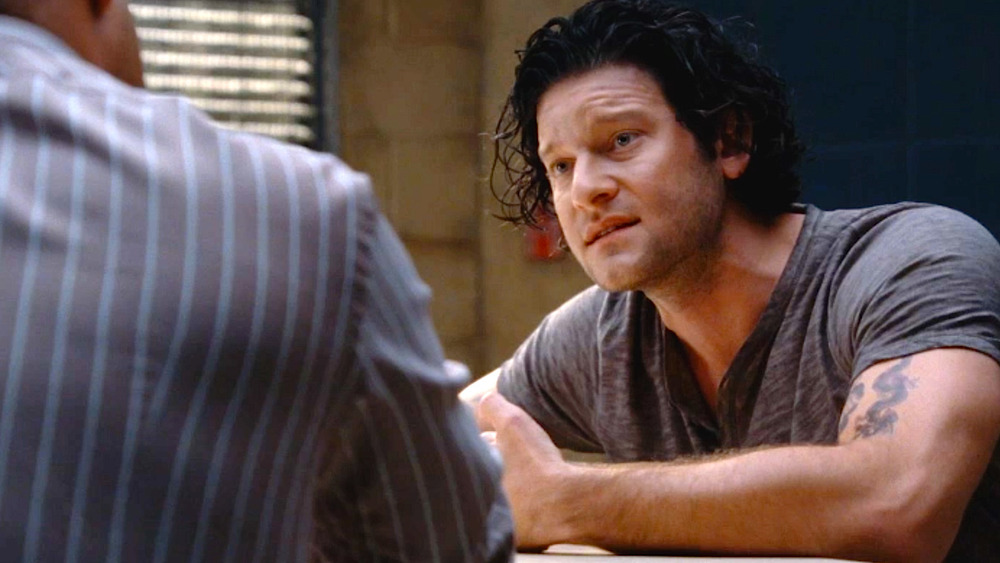 ABC
If you recognize Joshua Dov, it could be because of any number of guest-starring roles he's had on hugely prominent TV shows. Although his career has spanned more than two decades, the actor's biggest roles have been in fairly recent projects. He appeared on the first season of Westworld as one of the show's many cowboys. 
Although his role wasn't enormous, his appearance on Westworld was one in a long line of roles that boosted his profile enough to give him a viable career on television. After appearing on Westworld, he had roles on shows like Notorious and Colony before landing a role on another major TV show. This time, Dov was transitioning to network TV, which may have a bit less prestige but certainly pays the bills for an actor who seems to make his money chiefly through his limited appearances on a wide variety of shows. 
Dov was a guest star on 9-1-1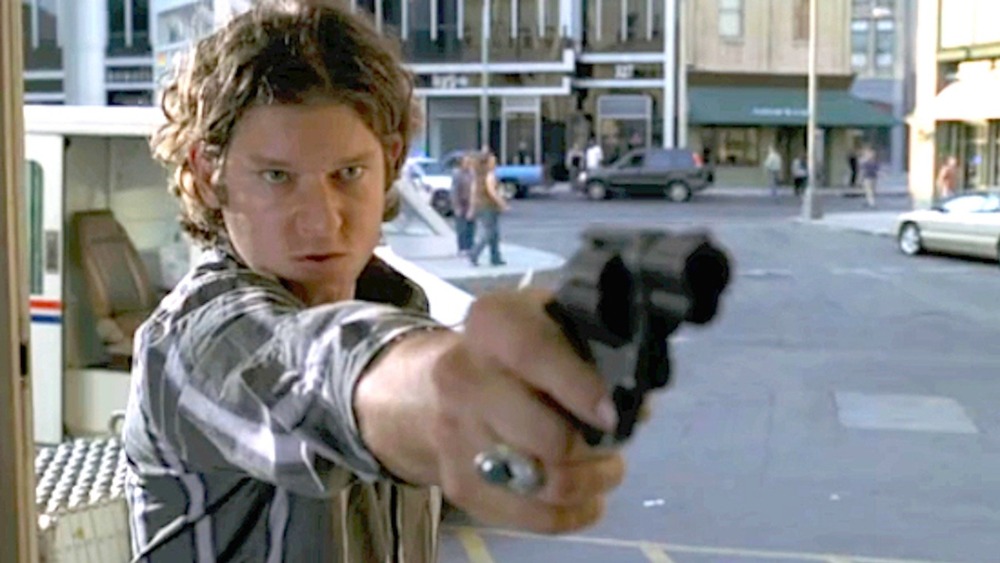 NBC
In addition to his work on Westworld, Joshua Dov also appeared in a 2019 episode of the Fox series 9-1-1. In the episode, Dov played a character named Ted. The episode focuses on the back story of several of the show's main characters, and Dov plays a fairly prominent role in that story. 
After his work on 9-1-1, Dov got work on a single episode of The Deuce playing a counselor, and also had a role in a single episode of Brooklyn Nine-Nine. Although none of these roles were huge, Dov has clearly established himself as a reliable guest actor. He can do comedy, network drama, or prestige TV, and fit comfortably into all of those worlds. While he has yet to become a household name, Dov has slowly worked his way up to one of the central roles in Into the Dark and other exciting upcoming projects. 
Joshua Dov was a featured player on NCIS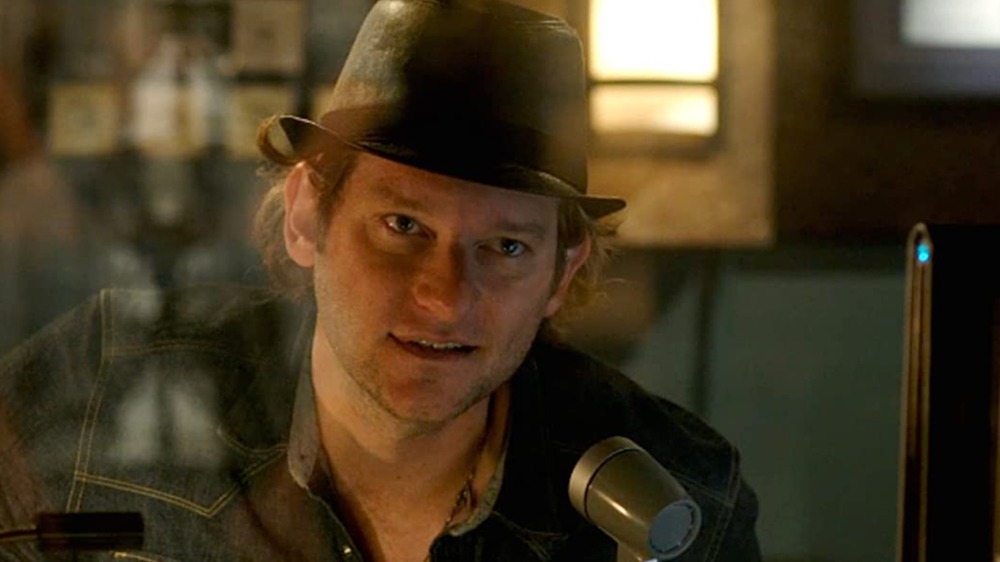 Fox
Joshua Dov's slow ascension through the ranks of TV ultimately allowed him to do a spot on one of TV's biggest shows: NCIS. Dov guest-starred in a 2020 episode that premiered as part of the show's 17th season. The episode, titled "Schooled", focuses on the mystery that comes after the body of a well-regarded naval technician is found floating in a lake. 
Dov played Portland Douglas in the episode, and although he only appeared in a single episode, his appearance on the show suggests that he's become a fixture as a regular television guest star. Since his role on NCIS, Dov has also guested on the HBO series Perry Mason, and he also has a number of upcoming projects beyond his role in Into the Dark. One, which is called The Forever Purge, is set to be the fifth installment in the Purge franchise. The film is slated to hit theaters in July 2021.