Into The Dark Season 3 - What We Know So Far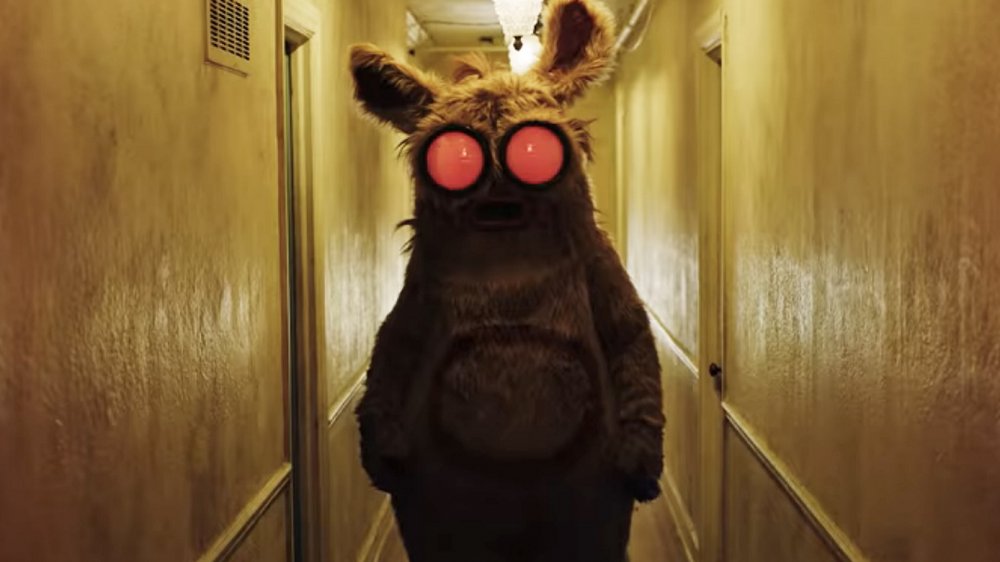 Hulu
When you bite into one of the feature-length episodes of Hulu's horror anthology show Into the Dark, there's no telling what the flavor will be. The series is essentially a cavalcade of holiday-themed, Blumhouse-produced horror movies that offer clever spins on conventional horror movie tropes, and aren't afraid to tackle sensitive hot-button subjects like immigration. Like a horror-themed Black Mirror, each episode has a new theme, a new premise, and a new cast of characters who may or may not be alive and well by the time the credits roll.   
Into the Dark's first two seasons have offered us a wide array of experiences, but with the entire calendar's worth of holidays to explore, there should be plenty of fresh subject matter for another season. What new holiday-themed horrors could the show bring us in the future? What villains, monsters and mysterious events are lurking behind the corner? 
Here's what is known about the release date, cast and plot of Into the Dark season three.
What's the release date of Into the Dark season 3?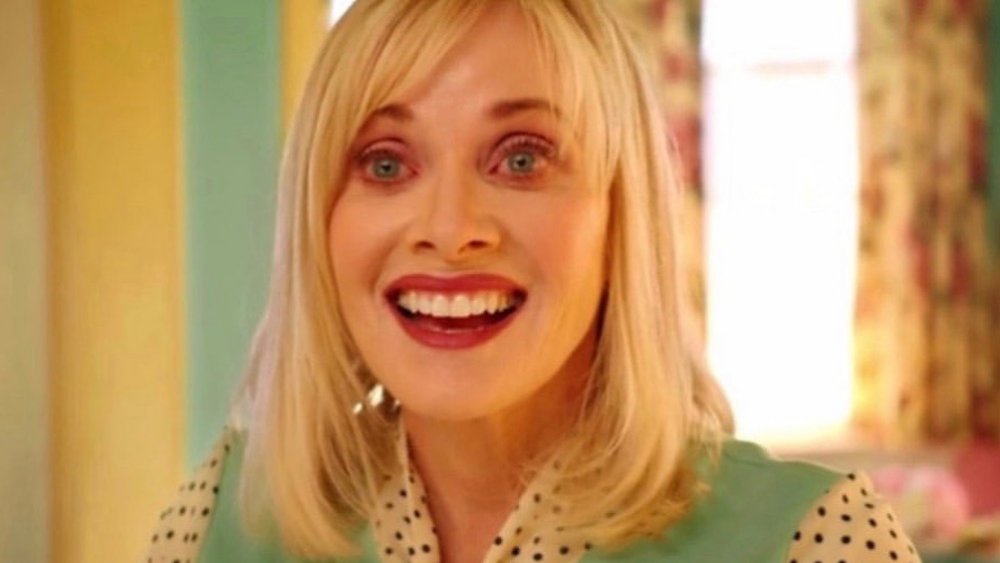 Hulu
We don't know when Into the Dark season three will be released before we know if it's going to be officially renewed. However, there's a decent chance that we won't have to wait too long for the (hopefully good) news.
Being a holiday-themed anthology, Into the Dark has reasonably predictable release dates. The first episode of Into the Dark dropped on October 5, 2018, and since then, new episodes have dropped on a largely monthly basis, with the January episode moved to late December to accommodate the New Year theme. The second season is currently ongoing, as of this writing. Now, anything can obviously happen in the entertainment industry, and the current pandemic situation may very well delay the decision of the show's fate. Still, it's worth noting that the second season of Into the Dark has received a positive response from critics, as seen by Rotten Tomatoes, so a renewal would seem like a pretty good move. As Vulture notes, the last time Hulu renewed Into The Dark was in August 2019. 
While the tail end of season two is evidently running on a slightly later schedule than season one, we can probably still expect news about the series' future sooner rather than later.
Who's in the cast of Into the Dark season 3?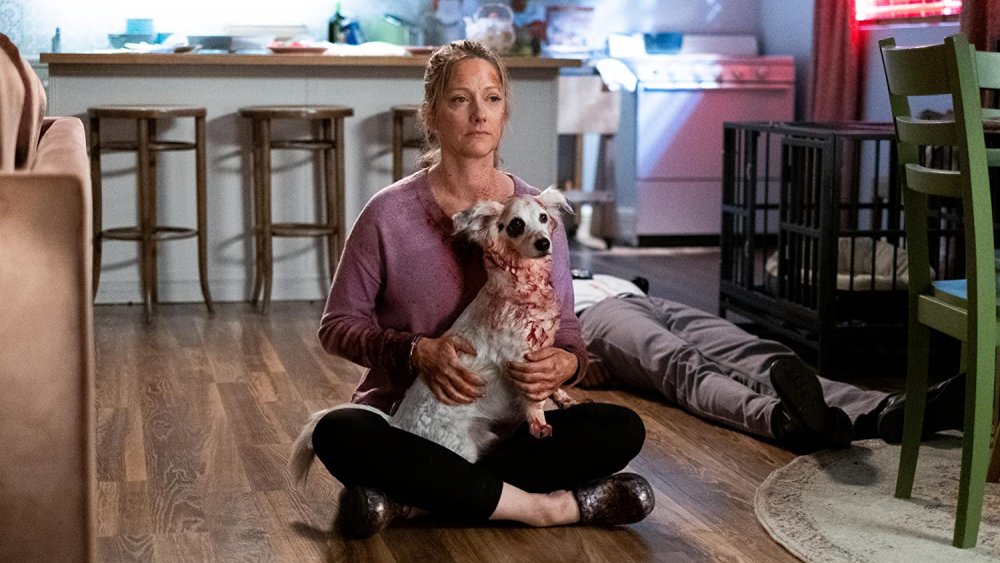 Since fans will have to wait a while until Into the Dark season three is (hopefully) announced, we can't know for sure who'll be in its cast. However, you can probably expect some quality names to show up in the roll call. After all, season one featured stars like Dermot Mulroney (My Best Friend's Wedding, Young Guns), Stephanie Beatriz (Brooklyn Nine-Nine), Jimmi Simpson (Westworld), and Shawn Ashmore (X-Men: Days of Future Past), while season two brought u folks like Judy Greer (Jurassic World, Ant-Man), Wil Wheaton (Star Trek: The Next Generation), Julian Sands (Banshee, The Killing Fields) and Giorgia Whigham (The Punisher, Scream). 
Thanks to the show's episodic nature, it should be safe to assume that a huge array of stars of similar caliber will turn up in the potential third season. All in all, Into the Dark seems to be quite fond of talented actors who have strong roots in genre movies, comedy and television. The show also appears to have a penchant for eighties stars, having already featured names like Maria Conchita Alonso (The Running Man, Predator 2) and Steve Guttenberg (Police Academy, Three Men and a Baby). So, if you're trying to make predictions, it might be a cool new hobby to go through your favorite actors that fit these particular demographics, and see how many actually turn up.  
What's the plot of Into the Dark season 3?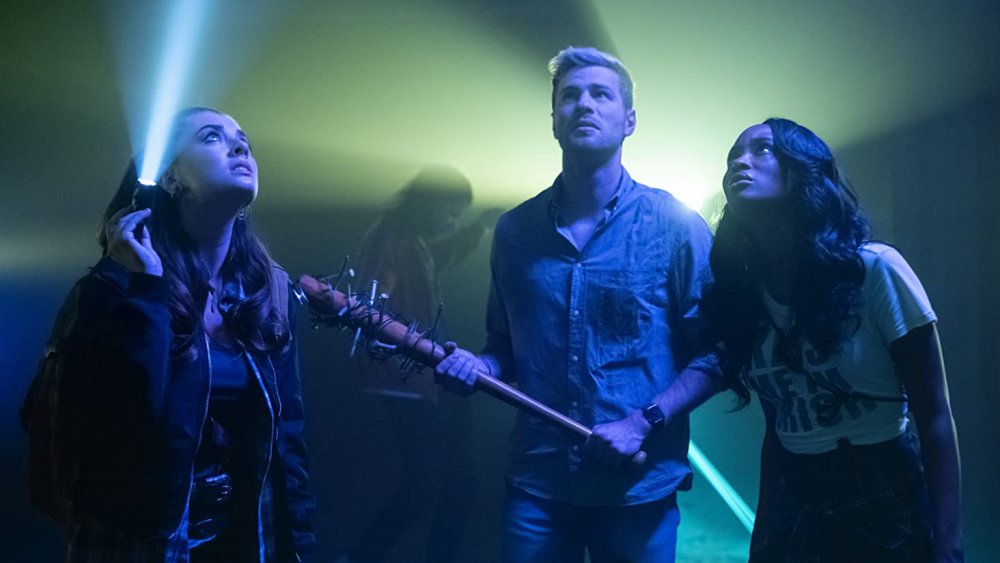 Hulu
As an anthology series, Into the Dark doesn't have a set plot. Instead, it's closer to a huge collection of separate horror movies, each inspired by a holiday. Fortunately, that gives us some insight into the potential structure of season 3. 
The first two seasons opened with a Halloween-themed episode on September, followed by a Thanksgiving one in October, then Christmas and New Year's Eve ones in December. Other episodes follow this theme, though the holiday they pick can vary. Apart from borderline unavoidable holidays, like Valentine's day, Mother's day and Independence Day, the show has been known to avoid predictability by often dipping into lesser-known themes like Pet Appreciation Week, and Father-Daughter day. 
Still, if you had to make a guess about a specific storyline, it would probably be worth betting on the return of Pooka, the creepy children's toy that has become a series mascot of sorts. The first season's Christmas episode, the aptly-named "Pooka!," introduced us to the maliciously malfunctioning Pooka toys, as well as Wilson (Nyasha Hatendi), an unemployed actor who becomes inseparable with his life-sized Pooka mascot suit. The following season's "Pooka Lives!" turned Easter into a fictional "Pooka Day," where a group of friends create a Pooka-themed holiday and a viral challenge, which unfortunately causes murderous, increasingly strange Pookas to come to life. Episodic and unrepetitive as Into the Dark is, a third, hopefully even freakier visit to the Pooka well would be most welcome.