Famke Janssen Gushes About Acting With Viola Davis On How To Get Away With Murder - Exclusive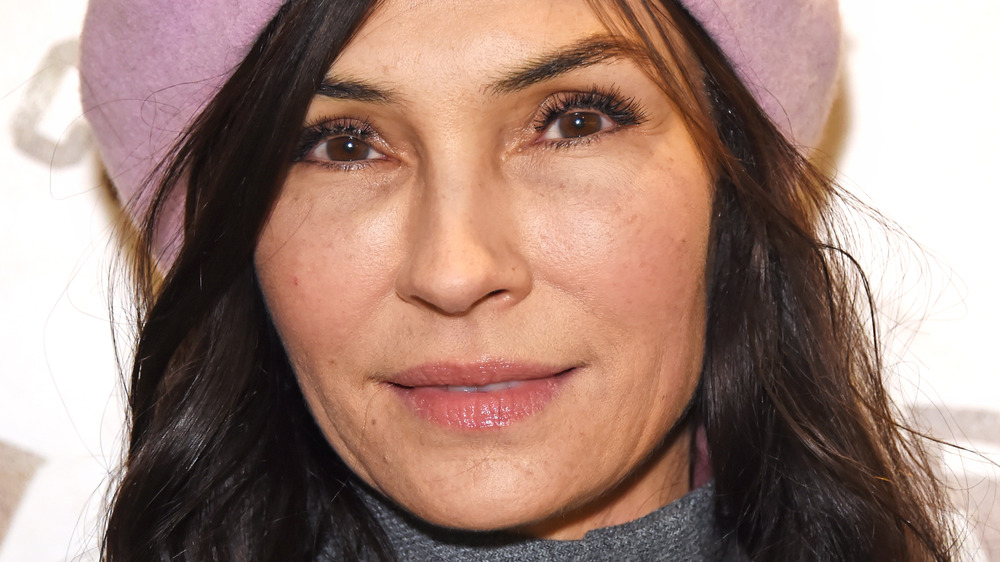 David M. Benett/Getty Images
While Famke Janssen has had her share of memorable roles on film — including the menacing villain Xenia Onatopp opposite Pierce Brosnan in the James Bond adventure GoldenEye, the beloved mutant Jean Grey (aka the Dark Phoenix) in five X-Men films, and Liam Neeson's estranged onscreen wife in the Taken trilogy — the acclaimed actor has had just as big an impact in television over her nearly 30-year career.
Early on, Janssen was a guest star on the sci-fi favorite Star Trek: The Next Generation, and over the years, she's held recurring roles on series like the dark drama Nip/Tuck and shone with lead turns like Hemlock Grove's Olivia Godfrey. More recently, Janssen starred in a supporting role as true-life Manhattan Assistant District Attorney Nancy Ryan in the riveting biographical crime drama When They See Us, and in a recurring role in ABC's award-winning drama thriller How to Get Away with Murder.
In an exclusive interview with Looper to talk about her new film, the heist thriller The Vault, Janssen reflected on her appearances in ten episodes of How to Get Away with Murder, which stretched from 2015 to 2020. In the Emmy-winning series, Viola Davis stars as Annalise Keating, a college law professor and criminal defense attorney who, along with five of her students, becomes embroiled in a murder plot. Janssen plays revered defense attorney Eve Rothlo, Annalise's ex-girlfriend.
Famke Janssen is proud of how she and Viola Davis helped break down barriers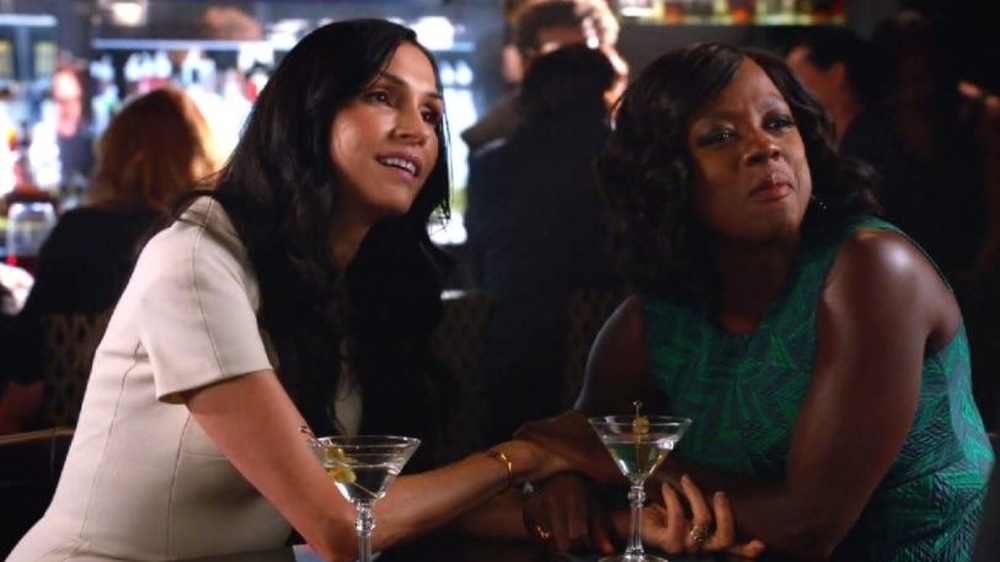 ABC
Janssen told Looper that she was proud not only because she got to share the screen with an actor as talented as Davis, but also because she and Davis were able to able to break barriers in network television with their characters' same-sex relationship.
"I loved coming on that show for the obvious reason of working with Viola because she's just so talented as an actress," Janssen said. "It was such a great character to play with her. And I thought [it was] incredibly important to have a same-sex and interracial relationship on network television, but also the entire set and the showrunner, Pete [Nowalk], and the cast [were amazing]. It was a really good experience — very happy I got to do that."
In The Vault, Janssen stars as  Margaret, a British official who tries to convince deep-sea salvage operator Walter (Liam Cunningham) to abandon any attempt to reclaim an invaluable treasure trove he and his crew pulled up from the depths of the Atlantic. Not heeding Margaret's advice, Walter enlists Thom (Freddie Highmore) a college-aged engineering genius, to break into a seemingly impenetrable vault located below the Bank of Spain to reclaim what he believes is rightfully his.
The Vault is now playing in theaters, and is available to watch on digital and on video-on-demand platforms.