Famke Janssen Gets Candid About Playing X-Men's Jean Grey Again - Exclusive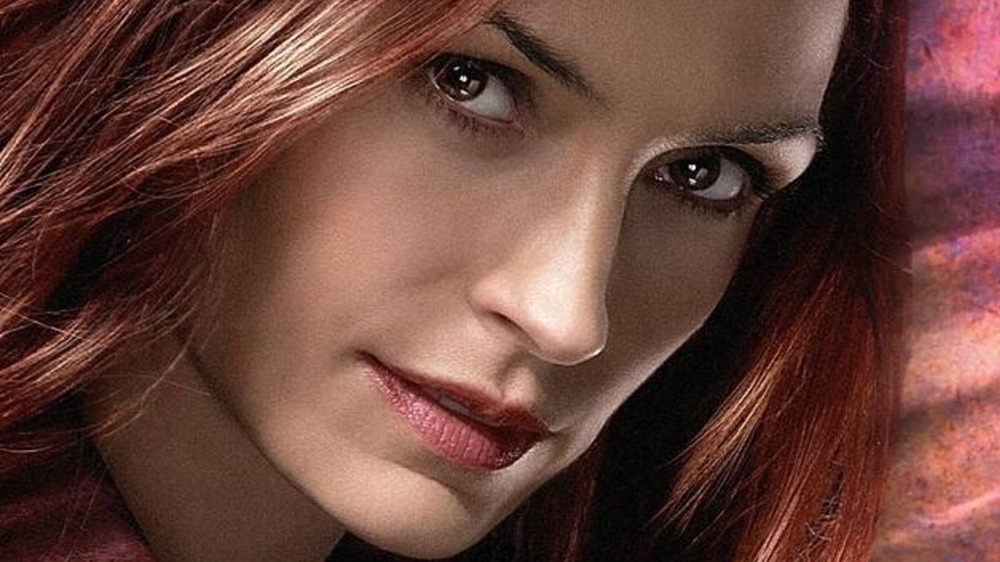 20th Century Studios
Without question, Famke Janssen defined the cinematic role of Jean Grey in the X-Men film saga, first as a star of the first three X-Men films, then in a pivotal supporting role in the X-Men spinoff The Wolverine, and finally, a surprise appearance at the end of X-Men: Days of Future Past. Fortunately, for fans of Janssen's beloved character, Jean's fate in X-Men: The Last Stand was undone, and she was brought back to life thanks to the time-traveling, history-altering efforts of Wolverine (Hugh Jackman) and the younger versions of Professor X (James McAvoy) and Magneto (Michael Fassbender).
Since then, the X-Men landscape has changed considerably, not only with the introduction of the younger versions of several characters including Jean Grey (Sophie Turner), but with the acquisition of 20th Century Fox by Disney, which the company has since rebranded 20th Century.
The move, of course, brings nearly all Marvel creations under one creative umbrella, and a reboot of X-Men in the Marvel Cinematic Universe seems all but a certainty. That is, unless Disney wants to retain some of the original Fox talent for future projects at the studio. In fact, with the introduction of a Fox X-Men star to the MCU with Evan Peters' version of Pietro Maximoff/Quicksilver in WandaVision (albeit in a playful misdirect), it appears the gates have been flung open for future appearances.
The possibility of Famke Janssen coming back as Jean Grey exists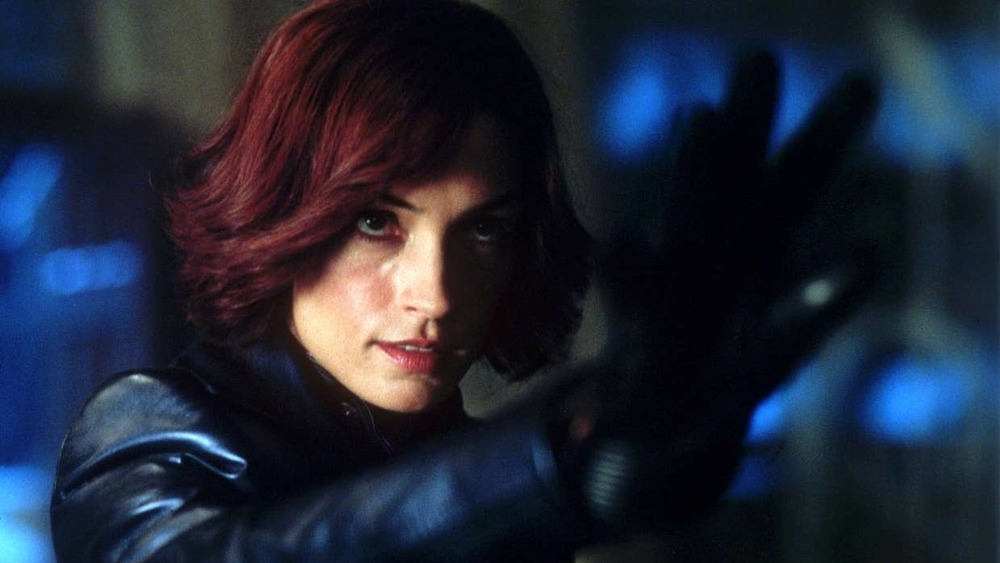 20th Century Studios
In an exclusive interview with Looper about her role in the new heist thriller The Vault, Janssen said she would be willing to reprise Jean Grey, but in the interim she's simply happy to keep busy with bevy of other opportunities that have been presented to her.
"[Jean] was such a wonderful character to play. Sophie [Turner] is doing such an amazing job, so I can't imagine anybody [like me] coming back. But we've seen it obviously ... with Ian McKellen and Patrick Stewart, that we've seen in both incarnations the younger and older or more mature, or whatever the politically correct term for that is," Janssen told Looper, smiling. "But yeah, so it'd be great [to come back], but let's just see how life goes. In the meanwhile, I'm very busy filming, thankfully. Thank God, again, I'm going back to work [after the COVID shutdown]. So, that's wonderful."
Famke Janssen is grateful for all of the franchises she's starred in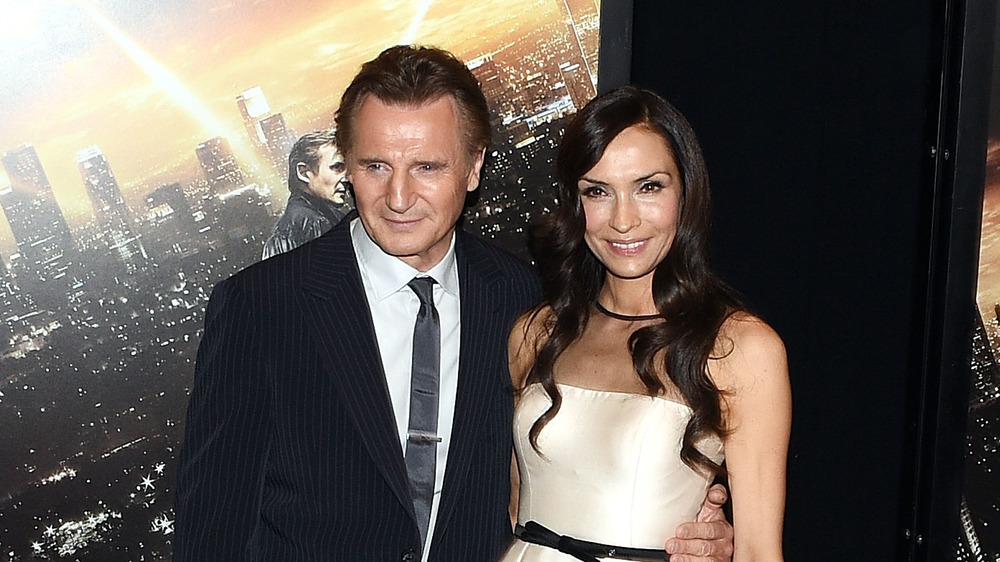 Andrew H. Walker/Getty Images
The X-Men saga, of course, isn't the only franchise Janssen has starred in. In 1995, she played 007 nemesis Xenia Onatopp opposite Pierce Brosnan in GoldenEye, and from 2008 to 2014, she starred in the Taken franchise as the estranged wife of Liam Neeson's protagonist. In short, all of the "wonderful opportunities" Janssen's had aren't lost on the actor.
"When I look back at my career now, I go, 'I was born in a small town in the Netherlands and here I am living in New York City and having worked with this incredible list of actors from Robert De Niro and Liam Neeson, Harvey Keitel, and Michael Douglas.' And I can go on and on and it's just incredible; the James Bond franchise, the X-Men franchise, the Taken franchise. I just feel super blessed. Super blessed."
The Vault — in which Janssen plays a British official who tries to ward off a deep-sea salvager (Liam Cunningham) from trying to break in a seemingly impenetrable bank vault in Spain to reclaim a deep-sea treasure — opens in theaters, on digital and video on demand Friday, March 26.