The Smartest Character From Derry Girls Might Surprise You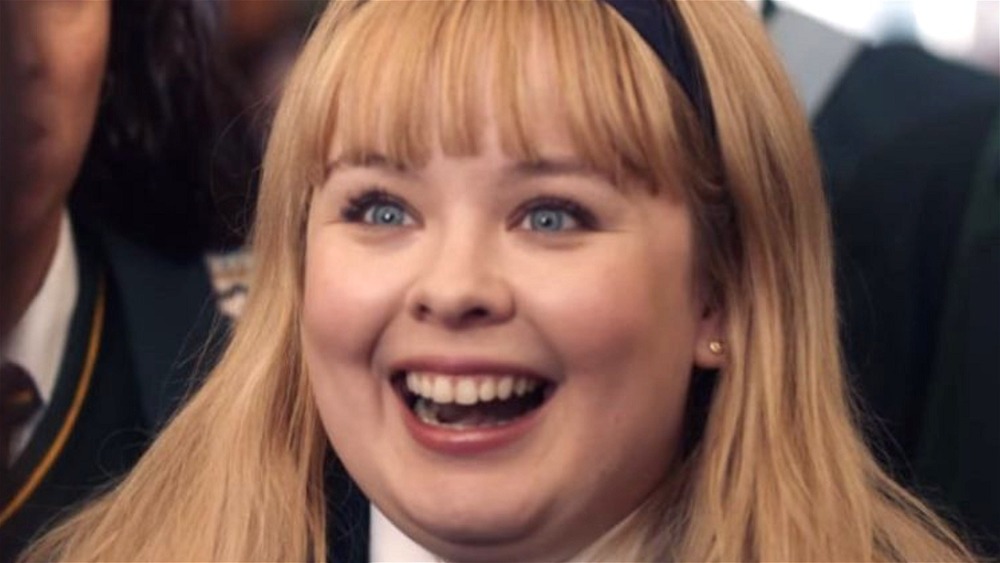 Channel 4/Netflix
Penned by Northern Irish writer Lisa McGee, Derry Girls is a fan-favorite comedy series about a group of friends living in Londonderry, Ireland during The Troubles, a period of intense political conflict and fighting during the 1990s. The series has released two seasons on Channel 4 and Netflix, and it's super popular.
Derry Girls stars Saoirse-Monica Jackson as Erin Quinn, a passionate and overly sarcastic 16-year-old who starts off the first season a little too obsessed with boys and looking cool. Thankfully, she has crazy friends that knock that idea out of her head right away. Louisa Harland plays Orla McCool, Erin's 15-year-old cousin who is the definition of eccentric, while Jamie-Lee O'Donnell plays Erin's troublemaking best friend Michelle Mallon. Nicola Coughlan — who many will recognize from Bridgerton — plays the goody-goody friend Clare Devlin, while Dylan Llewellyn plays Michelle's English cousin James Maguire. 
A lot of Derry Girls plotlines focus on the group's Catholic school as well as their home life, mainly Erin and Orla's family. Erin's mother, Mary (Tara Lynne O'Neill), can be a bit strict at times, while her Aunt Sarah (Kathy Kiera Clarke), Orla's mother, shares her daughter's flighty nature. Filling out the family are Gerry Quinn (Tommy Tiernan), Erin's father, and Granda Joe (Ian McElhinney). 
The cast of Derry Girls really represents a mix of characters and personalities, and not everyone is that bright. But who exactly is the smartest of the bunch? The answer might surprise even the most devoted Derry Girls viewers. While all Derry Girls fans wait patiently — or not — for the upcoming third season, here's the smartest character on the show.
Erin's neglected father Gerry Quinn is the most astute character in Derry Girls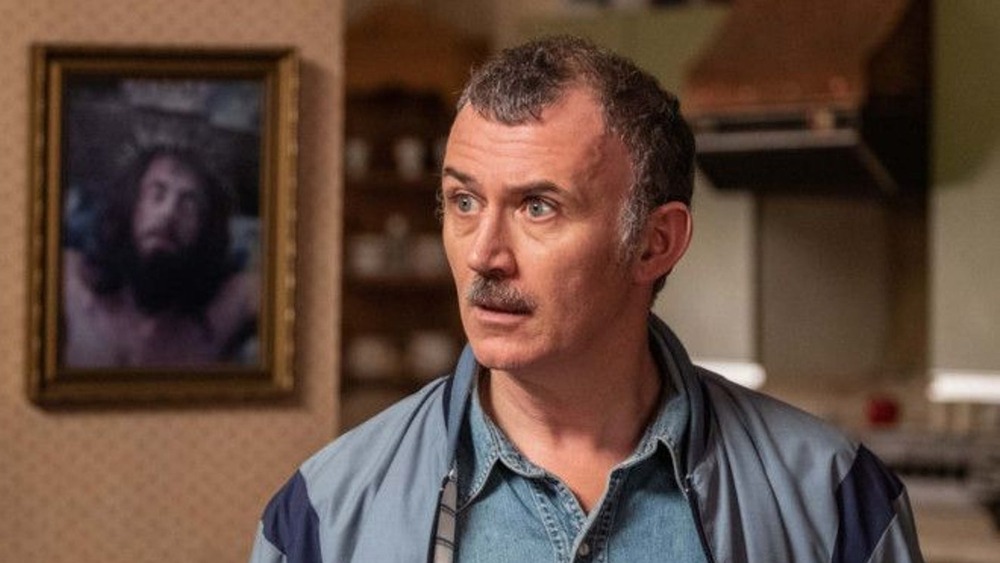 Channel 4/Netflix
Despite how unappreciated he is, Gerry is arguably the most intelligent character in Derry Girls. Gerry is fully devoted to his family and will do whatever he can to protect them. His heart is always in the right place and he usually has good advice for everyone, though they tend to ignore him.
Part of what makes Gerry's role in Derry Girls so funny is the fact that despite his opinions and comments being extremely rational and intelligent, he's constantly dismissed by his father-in-law and the rest of the family. They always make silly and irresponsible decisions, and he just has to go along with it. With Derry Girls, it's almost like Gerry is taking on the role of the audience. While he questions all the stupid decisions Erin, Orla, and the gang make, the viewers are doing the same thing. He's the voice of reason that they continually to tune out, and at some point, he just has to go along for the ride. 
On top of that, Gerry's also probably the only sane one of the bunch. He's very perceptive and well-mannered, but his anxiety definitely gets the best of him. Somehow, after 17 years of marriage to Mary, Gerry still looks surprised every time something goes wrong. But he continues to try, just as he still works hard to impress his father-in-law, who has rarely been impressed with him over the past two decades they've known each other. 
Poor Gerry. Although he's continually ignored by his family, Gerry will keep trying to steer them in the right direction, and fans can't wait to see what trouble he gets inevitably drawn into in Derry Girls season 3.