The Saddest Thing That Happened To Erin On Derry Girls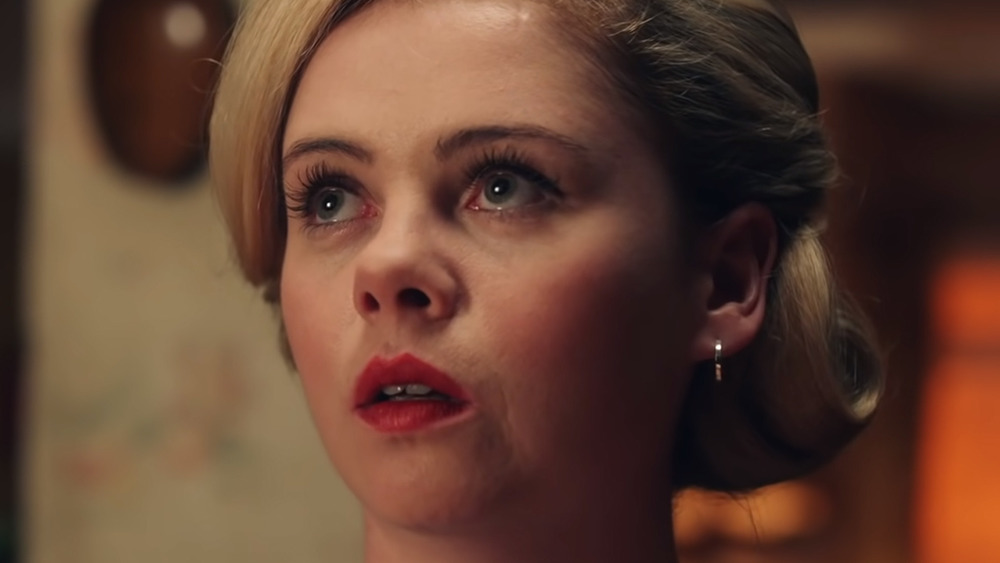 Channel 4/Netflix
Derry Girls is a comedy set during wartime, in this case, the Troubles that took place in Northern Ireland throughout much of the latter half of the 20th century. However, while issues resulting from the Troubles occasionally factor into Derry Girls' episodic storylines, the everyday lives of its central characters are at the series' forefront rather than the state of Northern Ireland. Thus, comedy is the series' focus, and the ongoing civil conflict is, by design, something of a background feature.
The titular Derry Girls are comprised of group leader Erin (Saoirse-Monica Jackson), bad girl Michelle (Jamie-Lee O'Donnell), perpetually anxious Clare (Nicola Coughlan, now famous as Bridgerton's Penelope Featherington), resident weirdo Orla (Louisa Harland), and British exchange student James (Dylan Llewellyn). Together they attend the almost-all-girls (James being the exception) secondary school Our Lady Immaculate College, which is the equivalent of an American high school.
Life at a strict Catholic school in the '90s amid a countrywide conflict could easily serve as fodder for a sad dramatic story. Derry Girls, however, isn't just funny but effortlessly so. As a result, the series' dramatic turns aren't derived as much from its setting as from its characters' day-to-day lives. The series is at its saddest, then, when Erin and her pals are in the same sorts of situations that have plagued fictional teenagers for as long as high school dramas have been on TV.
On Derry Girls, prom is synonymous with drama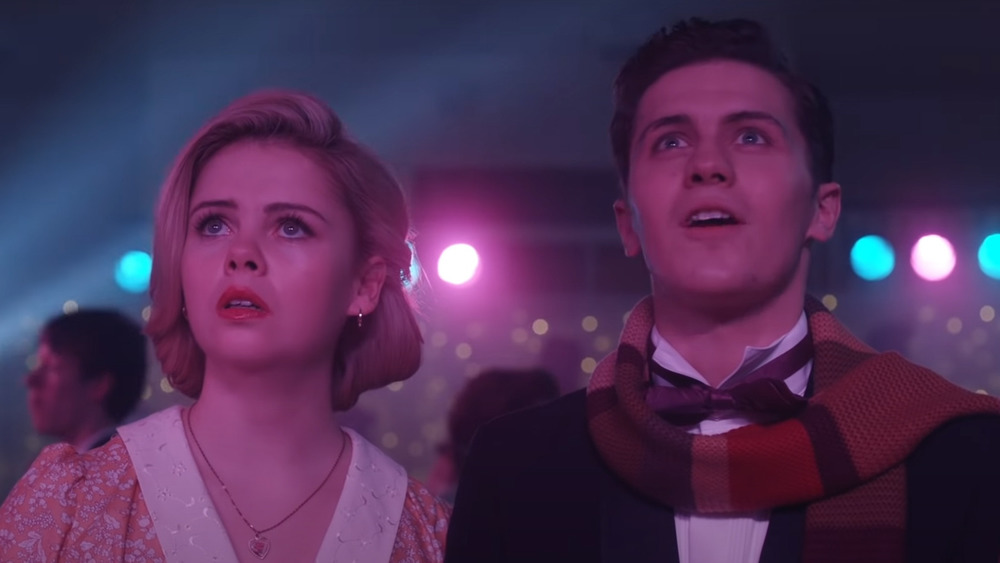 Channel 4/Netflix
Series lead Erin's saddest moment on Derry Girls occurs in the lead-up to a 1950s-themed prom at Our Lady Immaculate College arranged by the school prefect. Like most real-life proms, Derry Girls' prom episode is brimming with teenage drama. In one of its appropriately melodramatic storylines, Erin agrees to be Clare's prom date only to go back on her word in pursuit of popular boy John Paul (Calam Lynch), who has recently broken up with his partner.
Come the night of the prom, however, John Paul fails to show up at Erin's house entirely. Thus, Erin is stuck at home watching the clock tick past their agreed-upon meeting time, knowing full well that she canceled on Clare only to be stood up. This is Erin at arguably her lowest point in the entirety of the series' two seasons. To her and many fans' relief, just as Erin is about to call it a night, James shows up after bailing on a Dr. Who convention and takes Erin to the prom he hadn't planned on attending.
Some fans have interpreted James' rescue as purely platonic, while others found it to be explicitly romantic. Viewers ultimately have to wait until season 3, the filming of which is currently delayed by the ongoing pandemic, to find out whether Erin and James end up as anything more than friends.