Scott Caan's Injuries That Had To Be Written Into Hawaii Five-0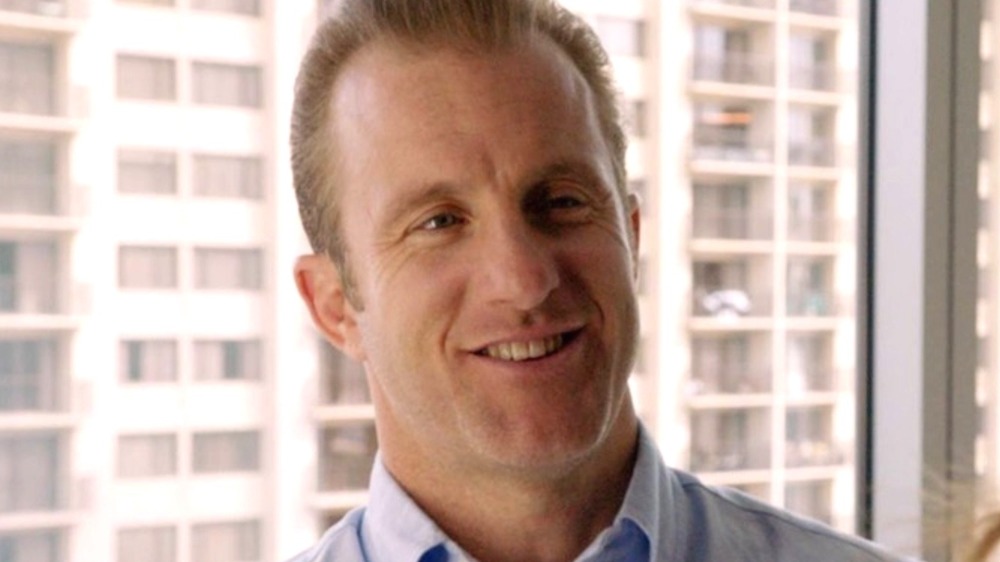 CBS
Getting a new series from the pilot stage to television screens via a major broadcast network is no small task. Successfully rebooting one of the most beloved series of all time for a new audience is even harder. However, that's exactly what Peter M. Lenkov, Alex Kurtzman and the rest of their team did in creating Hawaii Five-0, a modern take on Leonard Freeman's classic procedural Hawaii Five-O.
Just like its predecessor, Hawaii Five-0 was a big hit and a CBS mainstay for a decade-plus, churning out 240 episodes from 2010 to its two-part series finale in April 2020. However, the road to becoming a ratings success and pop culture phenomenon was not without incident. There were definitely a few bumps and bruises to be had along the way.
Series lead Alex O'Loughlin (Lieutenant Commander Steve McGarrett) suffered a back injury during the show's first season that may have played a role in its eventual end after 10 seasons. According to Deadline, the actor continued to feel the effects of the injury and was unsure of his ability to return for an 11th season.
Meanwhile, Scott Caan, who inherited James MacArthur's iconic role as Detective Sergeant Danny "Danno" Williams, suffered multiple injuries over the course of the show's production. Some of them were even written into Hawaii Five-0's storyline.
How Hawaii Five-0 writers worked with Scott Caan's bum knee and arm brace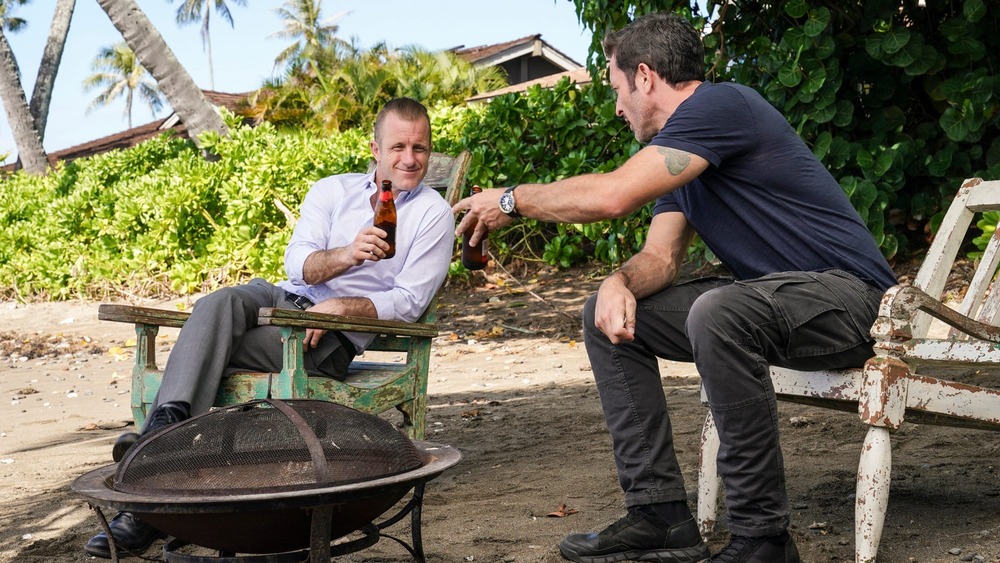 CBS
Like O'Loughlin, Scott Caan found himself banged up very early in Hawaii Five-0's run. In August 2010, he was forced to return to the U.S. mainland for ACL surgery when he reaggravated a previous knee injury, per Entertainment Online. Rather than halting production on the fledgling series, though, writers quickly moved to turn the injury into a funny character-building moment.
In the episode "Lanakila," Steve and Danno are paying a visit to Dr. Teddy Oh to take stock of the latter's ailments. When asked about his injuries, Danno responds, "This guy is like a physical injury, Doc. Ah, 10 minutes after meeting him, I get shot and blasted backwards through a window, okay? A few hours after that, he drives a car — not joking — onto the deck of a Chinese freighter ship. And, yes, I was in it. The car, not the ship."
Fans will also recall that Danno could be seen wearing an arm brace on multiple episodes airing in 2017. As relayed by Closer Weekly, TV writer Rob Owen did some digging and was eventually informed by a CBS publicist that Caan had "hurt his arm in real life while not working on the series so the injury was written into the show."
Apparently, Caan and Danno just have the same incredible knack for getting beaten up.