This Is The Only Main Actor In The Big Bang Theory To Miss Two Episodes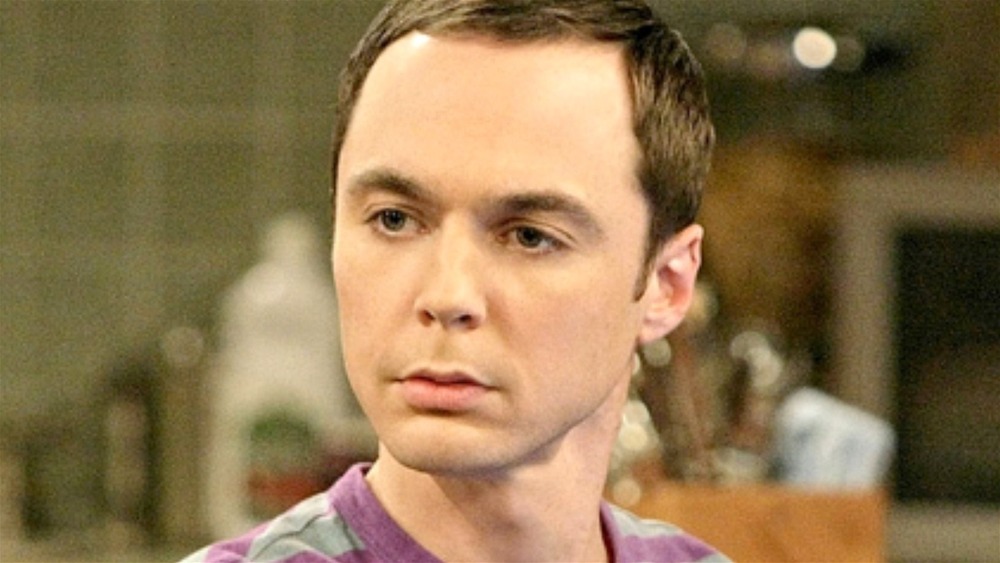 CBS
The Big Bang Theory's core cast was a committed bunch, appearing in more than 200 episodes, but one member of the ensemble missed two installments of the show for a totally understandable reason. While Jim Parsons (Sheldon), Johnny Galecki (Leonard), Kunal Nayyar (Raj), and Simon Helberg (Howard) appeared in every single one of the long-running comedy's episodes, original cast member Kaley Cuoco (Penny) had to sit out two shows during season four after breaking her leg in a 2010 horseback riding accident.
Cuoco is an avid horseback rider, but in 2010 she sustained an injury that left her with 18 pins in her broken leg (via TVLine). Given just how extensive the injuries to her leg were, it's astonishing that she only missed two episodes. And it's even more mind-boggling that the writers didn't have to write her injury in when she returned to the set as Penny.
In a 2010 interview on The Ellen DeGeneres Show, Cuoco explained her horse was spooked by something during a riding lesson, which caused her to fall off. The fall itself was no big deal, however, when her horse decided to attempt to leap over her leg things took a turn for the worse. "I was getting up, and my horse was still kind of spooked... I think he was trying to get away from me and leaped over me and landed on my leg," she said. "I heard the crackling [and] I thought he landed on leaves—but that was my bones. I'm not feeling anything, and then I looked. And I was like, 'Wow, my foot is facing me. That's not normal!'"
Things only got dicier from there. Cuoco went on to reveal that upon her arrival at the hospital her doctor said one option for dealing with her injuries was amputation. Fortunately, after two surgeries, the actress was able to recover completely from what could have been a devastating accident.
Which two episodes of The Big Bang Theory did Cuoco miss?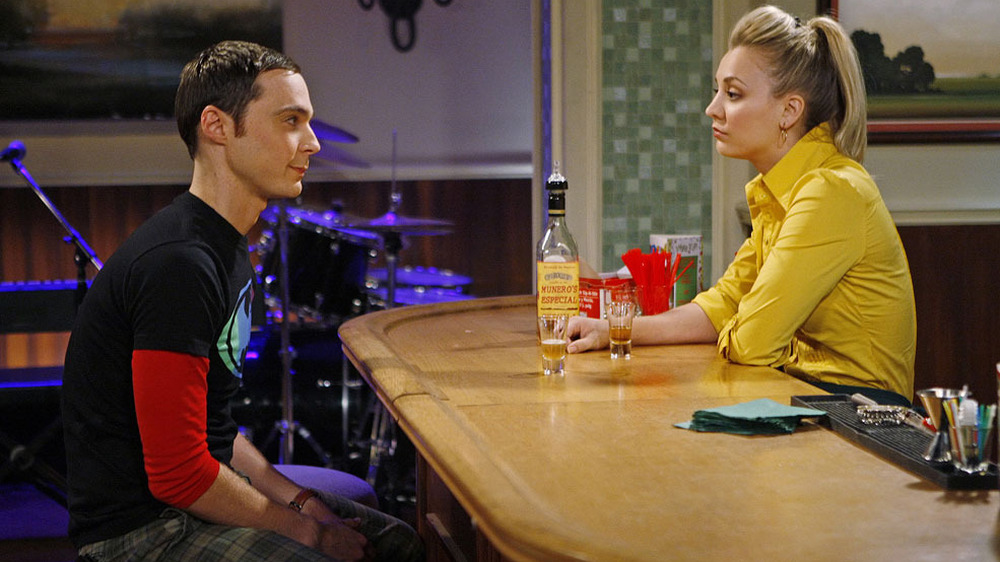 CBS
Season 4 proved to be a turning point for The Big Bang Theory as Mayim Bialik and Melissa Rauch joined the series as Amy and Bernadette, respectively. Not only did the actresses expand the ensemble, they also finally gave Penny female friends to interact with, which led to a more well-rounded show overall. But in the midst of all the changes, Cuoco had to sit out two of the season's episodes: "The Desperation Emanation" and "The Irish Pub Formulation."
Neither episode addressed Penny's absence. Instead, the guys carried on with their normal antics, with Leonard asking Bernadette and Howard to set him up with one of Bernadette's friends in "The Desperation Emanation," and Raj's sister Priya coming to town in "The Irish Pub Formation."
When Cuoco did return in the seventh episode of season 4, "The Apology Insufficiency," Penny was given a convenient new job to help hide the actress' cast: she became a bartender (again). During her interview with DeGeneres, she shared that after a whole lot of brainstorming, the writers ultimately decided a slight career change would be the simplest solution, especially since Penny had previously done a bit of bartending in season 1.
Despite several scenes featuring the actress standing behind a bar in season 4, Cuoco and Penny barely missed a beat, and even though her accident required two major surgeries, she still managed to appear in a whopping 277 episodes of The Big Bang Theory before the comedy ended in 2019.