The Character On The Office That Only Lasted Two Weeks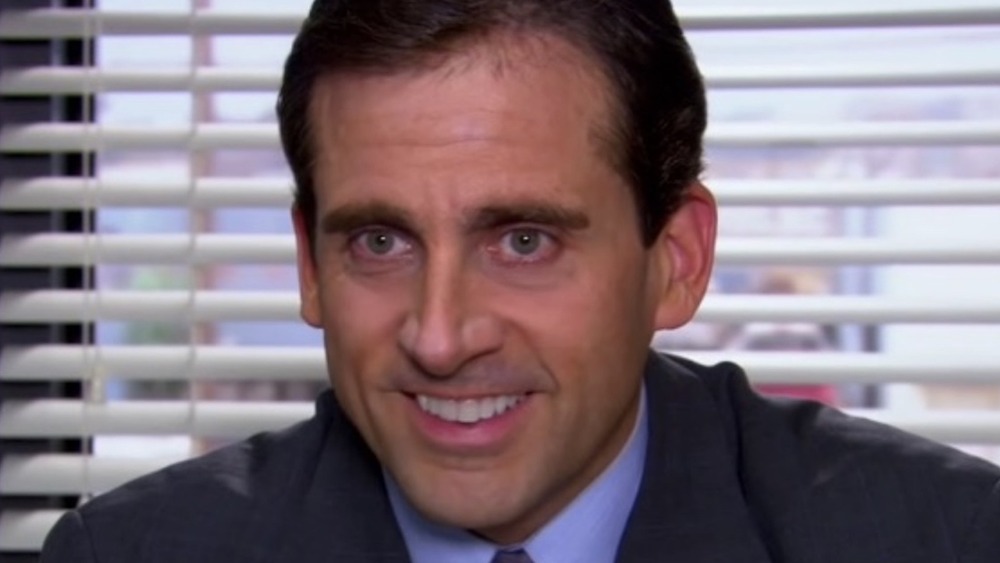 NBC
With over 200 episodes in its catalog, The Office has seen its fair share of characters come and go. The hit NBC comedy was led by a stellar cast that included Steve Carell, John Krasinski, Rainn Wilson, and Jenna Fischer. While there are a small handful of Dunder Mifflin employees who showed up in every single episode, most of our favorite main characters weren't there for the entire ride.
Then there were the stragglers — characters who only appeared for a few episodes and were gone before you could even remember their names. This list includes characters like Devon (Devon Abner), who was fired after Creed Bratton (himself, sort of) persuaded Michael Scott (Carell) to fire Devon instead of Creed, and Anthony Gardner, aka Pepperoni Tony, who was the first employee Michael fired after the Stamford and Scranton merger. Additionally, there was one character we were introduced to in season 5 who only lasted two weeks on the show, and is generally one of the more forgotten minor characters we met over nine seasons.
Rice-A-Ronni wasn't a treat for long on The Office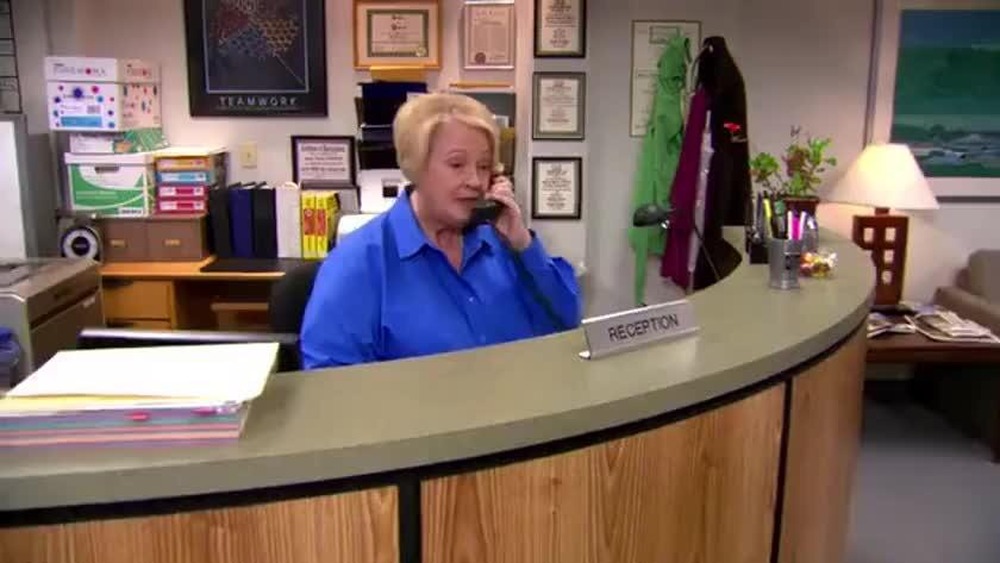 NBC
In season 5 episodes 1 and 2 ("Weight Loss"), Pam Beesly (Fischer) has taken off for the Pratt Institute for three months to learn the ins and outs of graphic design. Now that Dunder Mifflin is without their star receptionist, someone has to be brought in to answer the phones and keep the day-to-day operations of the office running smoothly.
That honor went to Ronni (Dale Raoul), who Michael not-so-lovingly dubbed "Rice-a-Ronni." Michael introduced Ronni to Pam via video chat one day while she was gone, and he made it clear he wasn't a big fan of the new receptionist. "She is hilarious, she is wonderful. A beam of light in this dark, dark office. Not really so much," he says before calling her "such a weirdo."
Ronni only lasted as a Dunder Mifflin employee for two episodes, according to Raoul's IMDb page. She was let go by Michael and replaced by Ryan Howard (B.J. Novak), who was previously fired from the company for fraud. Michael's reason for firing Ronni? According to him, she was "bleh."