These Were The Only Episodes Of The Office That Didn't Feature Creed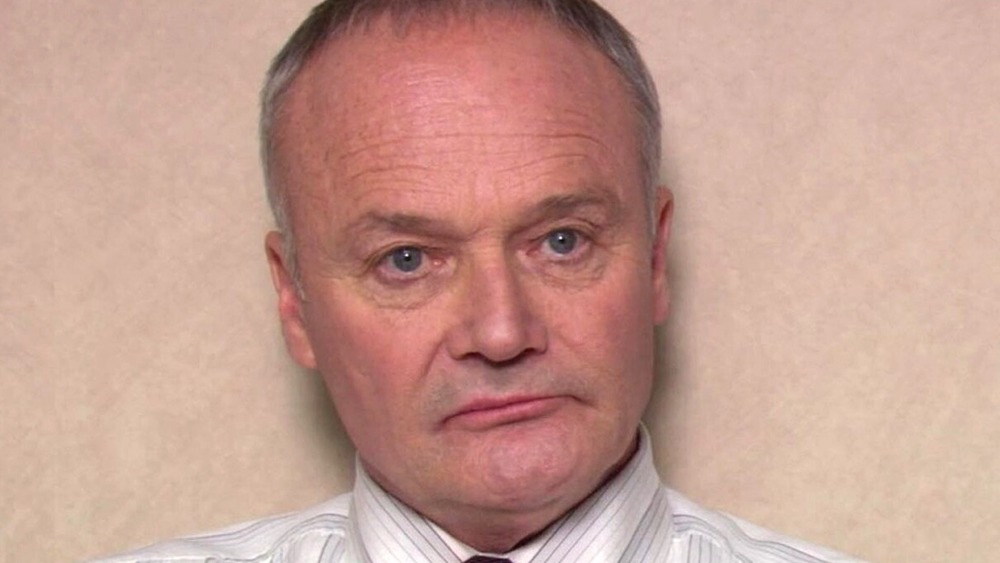 NBC Universal Television Distribution
The Office was one of NBC's greatest comedies, and has been hailed as one of the best sitcoms of all time. The show's success can be attributed to its talented ensemble which was led by Steve Carrell for seven seasons before his departure. The supporting characters on The Office were just as important as the leads, and fans fell in love with them from the get-go. The show would be nothing without the likes of Meredith Palmer (Kate Flannery), Oscar Martinez (Oscar Nunez), Kevin Malone (Brian Baumgartner), and Phyllis Vance (Phyllis Smith), to name a few.
One of the oddest and most adored supporting characters on The Office was Quality Assurance Director Creed Bratton, played by the actor of the same name. Creed is easily one of the most interesting sitcom characters ever written, and he definitely stole the show a time or two. It didn't matter that he may or may not have been a murderer, a thief, or drug abuser — Creed was Creed and we loved him for it.
As nice as it would have been to have Creed around for every episode of The Office, though,  he missed a handful of episodes that easily could have been highlighted by his presence.
Creed Bratton was absent for eight episodes of The Office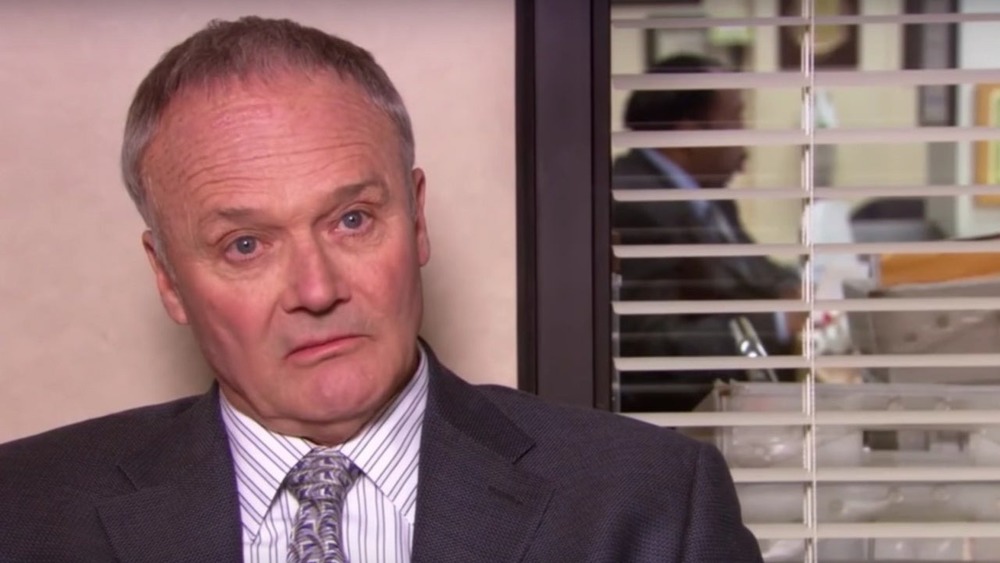 NBC Universal Television Distribution
Only five cast members of The Office appeared in every single episode: Jim Halpert (John Krasinski), Dwight Schrute (Rainn Wilson), Stanley Hudson (Leslie David Baker), Angela Martin (Angela Kinsey), and Kevin Malone (Brian Baumgartner). Creed Bratton was only eight episodes shy of making it into every episode of the series, and they all happened at the beginning of the show's run.
We missed out on good Creed fun in Season 1 Episode 5 ("Basketball"), Season 1 Episode 6 ("Hot Girl"), Season 2 Episode 1 ("The Dundies"), Season 2 Episode 2 ("Sexual Harassment"), Season 2 Episode 3 ("Office Olympics"), Season 2 Episode 4 ("The Fire"), Season 2 Episode 6 ("The Fight") and Season 2 Episode 9 ("Email Surveillance").
It would have been amazing to see Creed accept a Dundie, or play in the warehouse basketball game, or try and beat Phyllis at Flonkerton, but he was sadly missing from all those great episodes.
While it totally stinks that Creed didn't make it into every episode of The Office, we have to remember he almost wasn't a supporting character at all. In Season 2 Episode 5 ("Halloween"), Michael Scott is tasked with firing one of his employees per Jan Levinson-Gould's (Melora Hardin) orders. He is torn between firing Devon (Devon Abner) and Creed, and the decision on who to let go was also happening off-screen.
Creed the actor appeared on Jenna Fischer and Angela Kinsey's Office Ladies podcast (via Mashable) and revealed he was almost cut from the series entirely. He noted that he and Devon knew their future on the show depended on how well they did in the Halloween episode, and ultimately Creed won out. Luckily for Devon, he had a theater contract and was going on tour around the same time. It's hard to imagine The Office without Creed Bratton, and we're so happy that instead of losing him altogether, we only missed him for eight episodes.