Christopher Lloyd Weighs In On Playing Bob Odenkirk's Dad In Nobody - Exclusive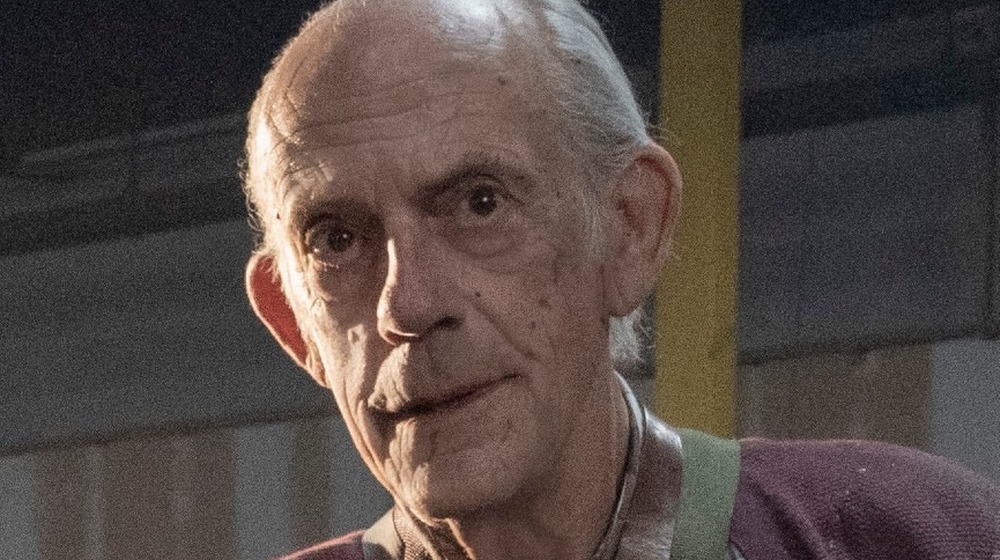 Universal Pictures
While Christopher Lloyd is hitting the pavement to revisit his past in the new Discovery+ docuseries Expedition: Back to the Future, the legendary actor also has his sights set on the road ahead, including a pivotal role as in the crime thriller Nobody.
In Nobody, which opens in theaters today, Odenkirk stars as Hutch Mansell. He's a seemingly unassuming husband and father, but after encountering thieves in the family's home — and getting lambasted for doing nothing to defend himself, his wife, and his children — Hutch resorts to the ways of his previous, secret life. Known as an "auditor," Hutch for 12 years employed a particular set of skills and vigilantly proclaimed, "I'm the last guy anyone wants to see at their door."
In an exclusive interview with Looper to discuss Expedition: Back to the Future, Lloyd, who plays Hutch's father in Nobody, said of his time shooting the movie, "Working with Bob Odenkirk was a pleasure, totally. I would love to work with him again sometime."
Lloyd also revealed that Hutch's occupation of working for some very dangerous people is one that runs in the family. "I love my character. He's a guy who's retired from doing all the things that you see happening in the film. [He was a] gunslinger, probably had a mob gang, all that, and he's just so coy, and so experienced, and so skilled," Lloyd told Looper. "That is why he survived, and he's retired, and then his son gets himself into kind of a nasty situation. So, he comes out of retirement to help his son with his crisis. I just thought, 'How great is it to come back?' He knows all the tricks, and how to do this and how to do that, and make this work."
Back to the ... beginning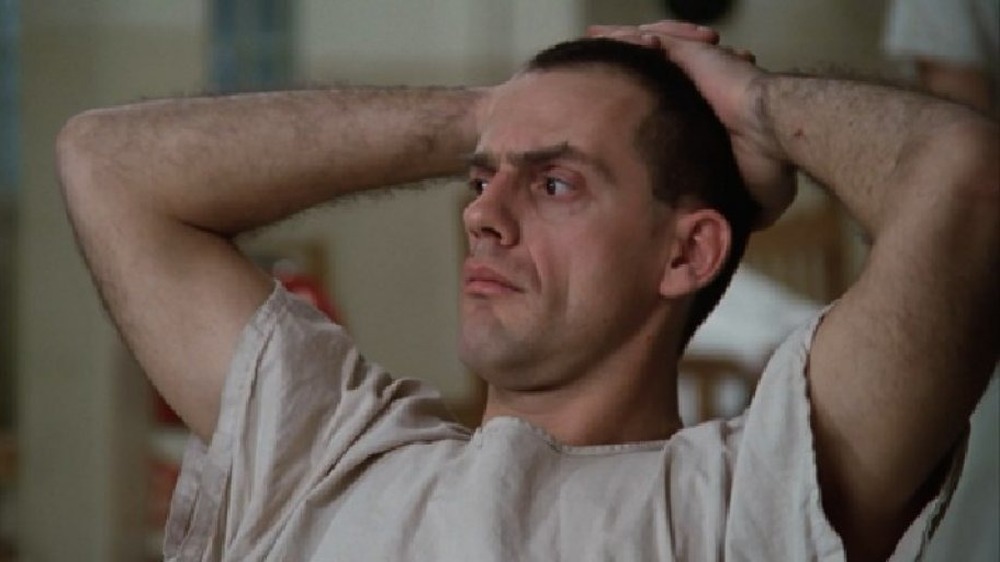 United Artists
In addition to his iconic role as Doc Brown in the Back to the Future trilogy opposite Michael J. Fox, Lloyd has amassed more than 230 screen credits over the past 41 years. But before he starred in such smash films as Star Trek III: The Search for Spock, Who Framed Roger Rabbit, and The Addams Family, as well as the classic TV sitcom Taxi, Lloyd made his auspicious big-screen debut opposite Jack Nicholson in the 1975 Best Picture Oscar winner One Flew Over the Cuckoo's Nest.
Reflecting on the role, Lloyd recalled for Looper the feeling he had with the breakthrough film role after years of stage work, and how much it meant to him considering the storied company he was in. "Yeah, [it was] my first film, and I'd been all around New York making rounds for 12 years or so, and in film, nothing was translating. Then they came to me, or [maybe I] auditioned, and it happened," Lloyd said. "[Jack] Nicholson was an idol of mine going back to Five Easy Pieces, Easy Rider, [and] The Last Detail. It just [blew] my mind — suddenly to be on a set with his presence, and him there, it was wonderful."
Nobody, which comes from the creators of the John Wick trilogy, is in theaters today, March 26.
Expedition: Back to the Future — which stars Lloyd and Discovery host Josh Gates, and features Fox and other key actors from the Back to the Future trilogy — is streaming now on Discovery+.