Expedition: Back To The Future Star Christopher Lloyd On His Lifelong Friendship With Michael J. Fox - Exclusive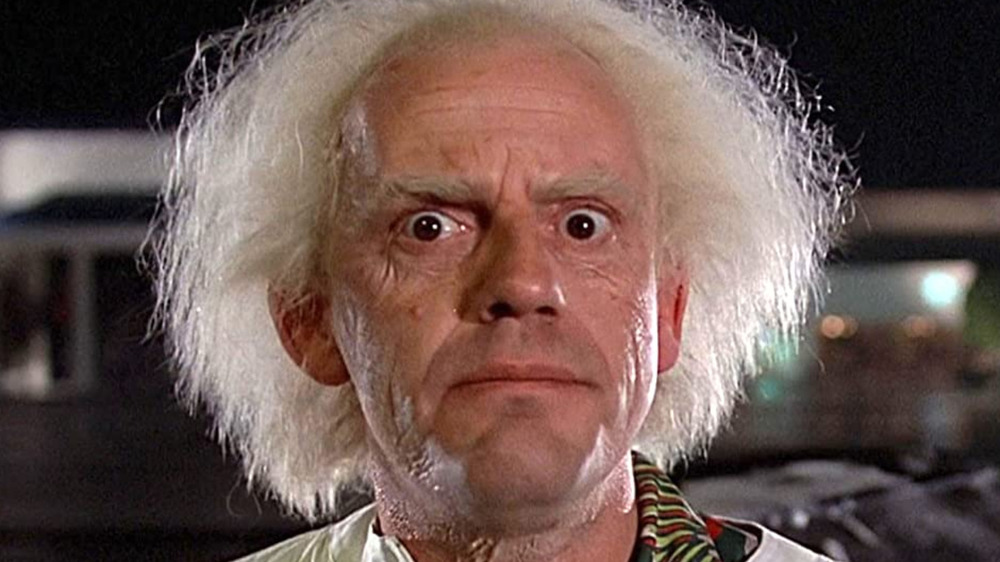 Universal Pictures
Perhaps the biggest misnomer about the movie business is while films have the power of living on forever in the hearts and minds of moviegoers, the actors and filmmakers on any given project rarely emerge as lifelong friends. After all, most actors spend an average of four to ten weeks on a movie production, then go their separate ways. Chances aren't too great that they'll ever cross paths again, much less reunite on another project.
Luckily for Back to the Future stars Michael J. Fox and Christopher Lloyd, their characters Marty McFly and Dr. Emmett Brown came back for two more films to form a classic trilogy. Additionally, thanks to consistent reunions set around the anniversaries of the films over the past 36 years, the actors and their fellow co-stars and crew members have had the opportunity to visit with each other much more often than those involved with standard Hollywood productions.
"You work on [a movie] and you hope that at least it gets put together, and opens, and has a decent opening, and a little bit of a run," Lloyd told Looper in an exclusive interview. "But [Back to the Future] has gone way beyond that. It just kept rolling along, and I had no anticipation of that."
But for Fox and Lloyd, the friendship has also taken on a deeper meaning. In light of Fox's Parkinson's disease diagnosis in 1991 — just about a year after Back to the Future III was released in 1990 — Lloyd often stepped up to support his old friend. And now, he's going the extra mile (or make that miles) to help the Michael J. Fox Foundation for Parkinson's Research with the new Discovery+ docuseries Expedition: Back to the Future.
Embarking on a major expedition for a friend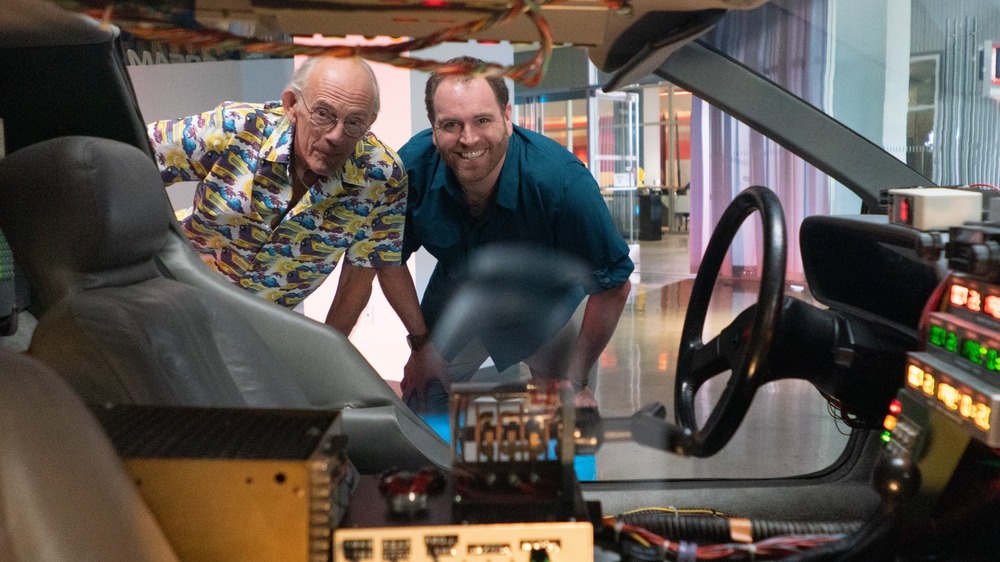 Discovery+
In the four-part series, streaming now on Discovery+, Lloyd and Expedition host Josh Gates embark on a winding trek to find the A-car used in the first Back to the Future movie to donate to Fox's foundation. It's a tricky task, though: The A-car is the vehicle Doc Brown backs out of his moving truck at the Twin Pines Mall as Marty readies for his trip back in time to save his family's future, and there were six other DeLorean DMC sportscars used in the trilogy that are currently located all over the country. The A-car is somewhere, but Lloyd and Gates will have to travel to everywhere from Los Angeles to Massachusetts to New York to Houston to Orlando to find it. 
The travels to find the DeLorean A-car in Expedition: Back to the Future were only part of the fun. The series also gave Lloyd another opportunity to reunite with Fox.
"It's a thrill whenever we get together. He has just such a loving, wonderful sense of himself in his situation in time," Lloyd explained to Looper. "Really, he just has a perspective, and a sense of humor about it, and a kind of joy. He loves being who is and being able to [show] it. For me, to be involved in this made all of us feel good about what we were doing, and why we were doing it."
Fans will be delighted to learn that Fox isn't the only cast member to join Lloyd in the Expedition: Back to the Future series. Other notable faces from the Back to the Future franchise who appear either as themselves or in character include Lea Thompson (Lorraine Baines McFly), Donald Fullilove (Goldie Wilson), James Tolkan (Mr. Strickland), and Harry Waters Jr. (Marvin Berry), as well as trilogy co-creator Bob Gale.
Expedition: Back to the Future is streaming now on Discovery+.