The Epic Actor Khary Payton Would Cast On The Walking Dead - Exclusive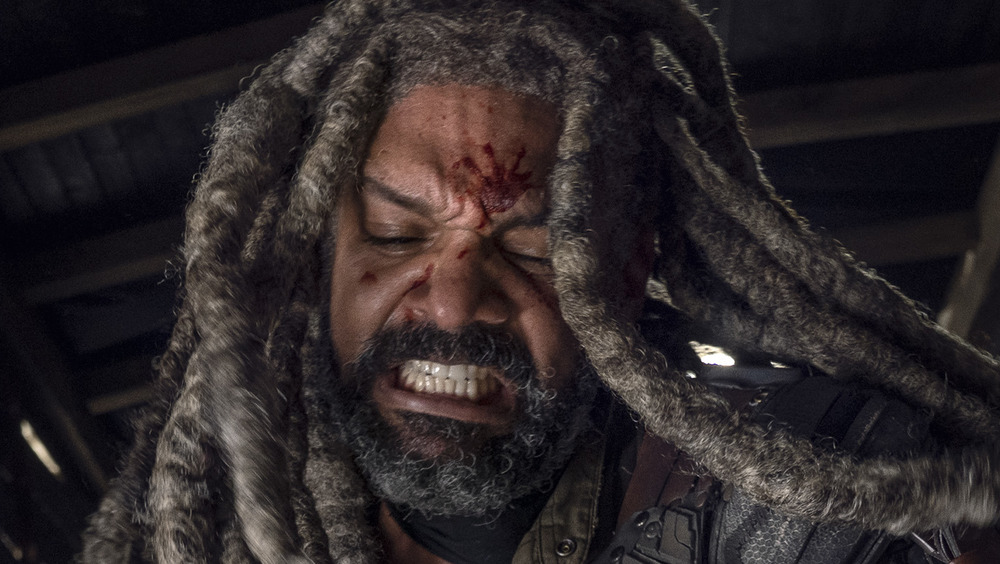 Jace Downs/AMC
One thing The Walking Dead is full of, besides zombie-related turmoil, is talented actors. Khary Payton is one of them. He came to the show in its seventh season to play Ezekiel. He puts the "king" in Kingdom, the community he leads, where many refer to him as King Ezekiel. His personality is dynamic, and he exudes a blend of confidence and strength that makes him a prime candidate to guide a group of people who are desperately trying to rebuild society after an extinction-level apocalyptic event.
Payton has been performing steadily since the late '90s, and his work has included a lot of voice acting in animated shows. Transformers: Robots in Disguise and The Lion Guard are just a couple of those programs highlighting his vocal skills. As far as how he feels about playing Ezekiel, the actor told Looper, during a recent exclusive interview, "It is a blessing, as I really love the character." But how often would Ezekiel really get to shine without all the other talented castmembers surrounding him? The Walking Dead has been a revolving door of talent thanks to the vast world of Robert Kirkman's comics (which the show is based on) and the high death toll. We're sure to see even more newcomers when the final season premieres, so of course we had to ask Payton who he would cast in the show if he were King of TV. He had a great answer.
Payton thinks Sir Patrick Stewart would be a trip on The Walking Dead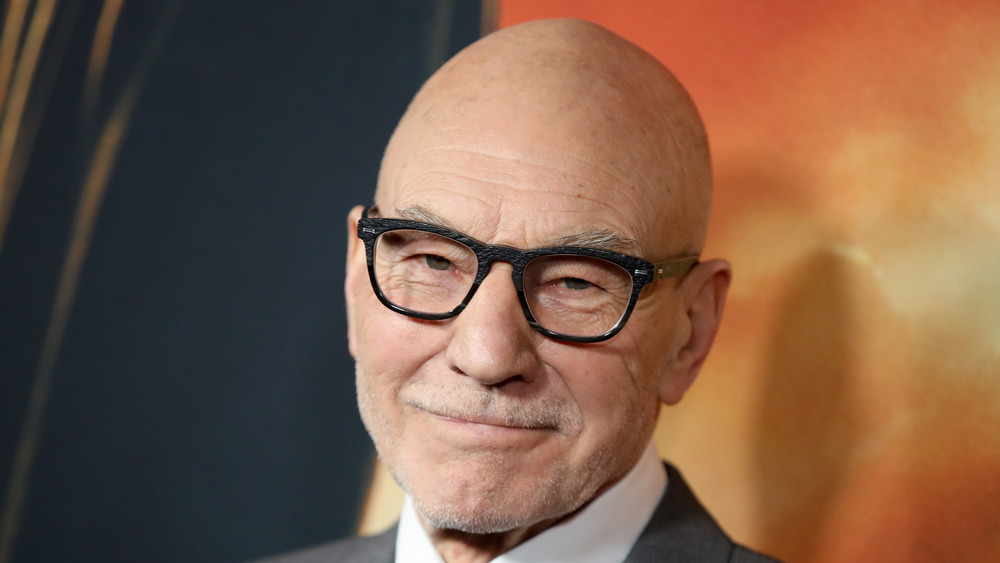 Rich Fury/Getty Images
In addition to the show's ever-growing, stellar cast, many celebrities — like Thora Birch, Corey Hawkins, and Alicia Witt — have appeared on The Walking Dead. "Oh my gosh!" was Khary Payton's reaction when Looper asked if there were any celebrities he would like to see on the show. Though the question made his head spin for a second, he didn't waste time giving his answer. "You know who just popped into my head? Patrick Stewart!"
Best known as Captain Jean-Luc Picard in the Star Trek franchise, Stewart is also an accomplished stage actor. Of course, he is also Professor Charles Xavier in the X-Men films. Like Payton, he's also done his fair share of voice acting, Family Guy and American Dad included. Why did it occur to The Walking Dead star that Stewart would be a good addition? He offers plenty of reasons. "I think Patrick would give a different flavor to the show. I just saw a video of him getting his COVID vaccine, and he was just very happy, grateful, humble, and awesome — the way he truly is. He's the captain, and he's the professor — you don't get much better than that."
Keep watching AMC's The Walking Dead to see how things fare for King Ezekiel and if Khary Payton ever gets his Patrick Stewart wish.