Khary Payton On The Toughest Part Of Filming Walking Dead's Splinter Episode - Exclusive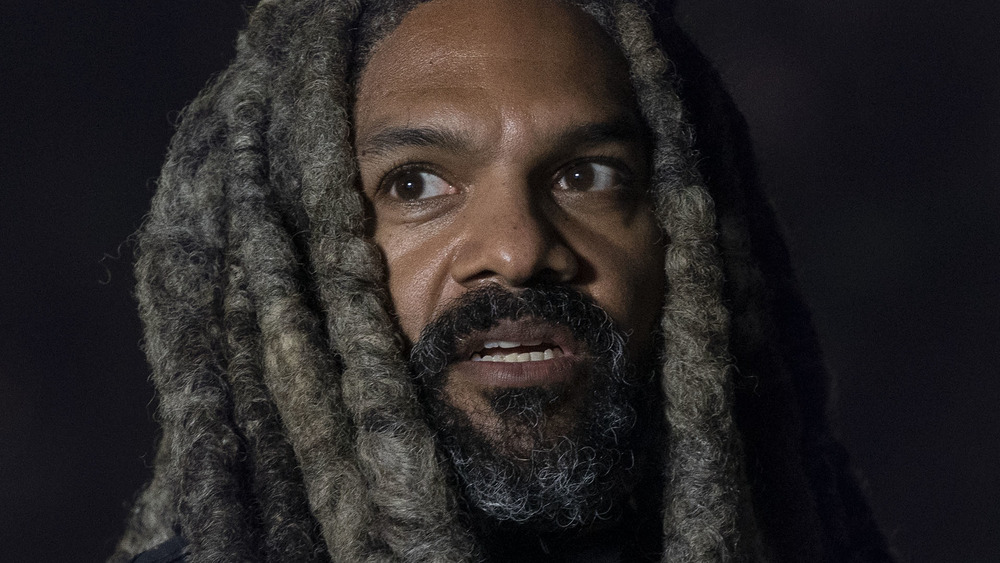 Josh Stringer/AMC
The Walking Dead comic book series came to life as a live-action television show more than a decade ago. Now in its tenth season, with one more on the horizon, AMC's flagship horror-drama has captivated audiences as they've watched post-apocalyptic life unfold. Khary Payton stars as King Ezekiel, a zookeeper pre-apocalypse who now heads up the community called the Kingdom.
The most recent episode of The Walking Dead — season 10, episode 20, entitled "Splinter" — sees Ezekiel appearing in a new, unexpected place: Princess' mind. While she's being held by the Commonwealth, a community of survivors whose full suits of body armor are very reminiscent of Star Wars stormtroopers, Princess takes a trip inward, reflecting on some painful moments of her history. Paola Lázaro plays Princess, and she commands the screen with her emotionally charged performance.
Payton recently spoke with Looper about some of the things that intensify this already heavy episode. "The most challenging thing, I think, was that on top of telling the story, there's the specter of COVID-19 present," he shared. "We're doing this different strategy of shooting, where we're trying to work with each other and yet stay away from each other as much as possible."
The required distancing was a big change from the regular nature of the set, though Payton knew it was necessary to keep everyone safe. 
"The filmmaking process is incredibly intimate. You're draped on top of each other, and that's one way a film crew becomes close. Working many hours on top of one another, there's a familial aspect to that, and it becomes comforting knowing that you're all in it together," Payton explained. "It's very touchy-feely, so the touchy-feely of it all had to go away. Fortunately, I got to hug Paola. I haven't hugged somebody outside of my kids and my immediate family for so long, so I got to at least give Paola a hug when Ezekiel and Princess saw each other again. So, I feel lucky that way."
Khary Payton talks about how "Splinter" parallels the pandemic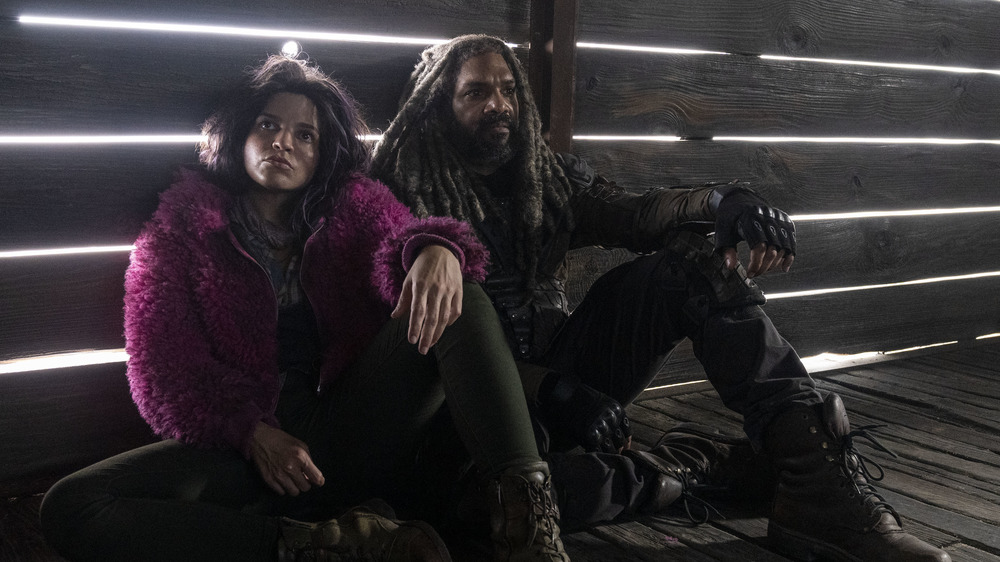 Josh Stringer/AMC
Existing in this episode as a part of Princess' mental landscape offered Payton a new way to explore and expand his role as Ezekiel. 
"I'm given a lot of new ways to tap into the character all the time with what the writers give me. This is particularly true with this episode because I'm not tapping into Ezekiel so much as I'm tapping into Princess," he told Looper. "I'm a figment of her imagination. Technically, she's only known Ezekiel for a little while, so really, I played this episode as if I were an amalgamation of two or three different people from Princess' childhood and growing up and early adulthood. And nobody told me to do that; I just made it up because it seemed appropriate to me that Ezekiel probably reminded her of people in her life, and she built a personality out of that, which she would find comforting and protective."
Payton also discussed how the pandemic intensifies what Princess is experiencing in "Splinter." He shared with Looper, "I think that if you take her story and realize the trauma and loneliness and the PTSD she's dealing with is something we are all feeling due to COVID. Some of us have been literally locked in our own little box for months now."
Watch Ezekiel exist in Princess' head in "Splinter," and catch up on past episodes of The Walking Dead, on AMC and AMC+.