Every Original Mighty Ducks Character You'll See In Game Changers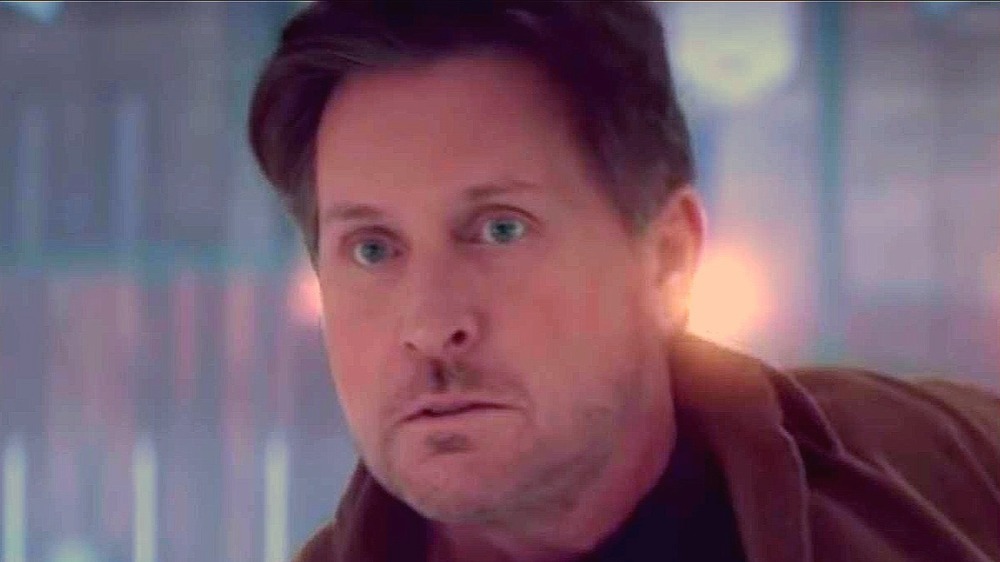 Disney+
The original 1992 The Mighty Ducks may only have a 23 percent on the Tomatometer from critics, but don't tell that to a generation of millennials who grew up shouting, "Quack, quack, quack!" The sports film showed kids everywhere that if they worked together, had the right coach, and got a really good player assigned to their team thanks to redistricting rules, they could accomplish anything. 
The film proved to be a massive hit, spawning two sequels, a weird cartoon, and its own NHL team in real life. Just like the titular team, this is one franchise that refuses to quit, and it'll continue living on within the next generation with the new Disney+ series — The Mighty Ducks: Game Changers. The show will premiere on the streaming platform on March 26 and see Gordon Bombay (Emilio Estevez) get back in the saddle to train a new team of Ducks. 
While a new cast, which also includes Gilmore Girls star Lauren Graham, is certainly exciting, there's little doubt fans of the original film want to see the old team come back. Fortunately, it sounds as though some familiar faces will come back, and you never know what surprises could be in store. 
Spoilers ahead for The Mighty Ducks: Game Changers on Disney+.
Marguerite Moreau, Elden Henson, and more will return for The Mighty Ducks: Game Changers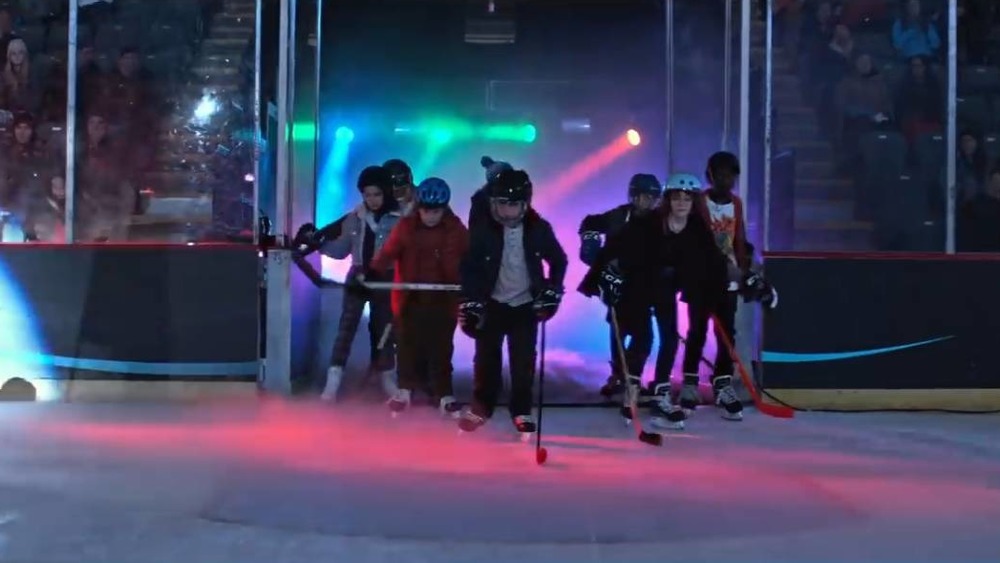 Disney+
Based on what we've seen in the trailer, it looks like the Disney+ series will take some cues from the original film. Gordon reluctantly accepts a position to coach a pee-wee hockey team, bringing together a group of misfits and getting them to function as a cohesive unit. The younger side of the cast has some impressive talent in its ranks, including Good Boys standout Brady Noon. Of course, it wouldn't be a reboot of a '90s property if the original cast didn't make cameos, and there's some impressive talent returning to the rink.
Entertainment Weekly reports that several cast members who starred in the original trilogy, including Marguerite Moreau, Justin Wong, Elden Henson, Garret Henson, Vinny La Russo, and Matt Doherty, will come back for one episode of the first season. Game Changers creator Steven Brill explains how the new cast comes back into the mix: "It starts with a fun encounter coach Bombay [Emilio Estevez] has with Fulton [Elden Henson] — they have an interesting run-in on the street reminiscent of ways they used to meet each other back in the early days." The only actors who appeared in every film of the trilogy who won't be back (that we know of) are Joshua Jackson and Shaun Weiss. 
Outside of that, a lot of other talented actors have come in and out of the franchise over the years, including Kenan Thompson, Danny Tamberelli, and Aaron Schwartz. If Game Changers ends up being a hit and is renewed for season 2, then maybe that'll convince some other former Ducks to fly on by. For the time being, don't expect to see the old crew for a little bit. They won't show up until the sixth episode, which will premiere on Disney+ on April 30, 2021, but make sure you keep up-to-date with all things Ducks by tuning into the premiere on March 26.