What Marguerite Moreau Has Been Doing Since The Mighty Ducks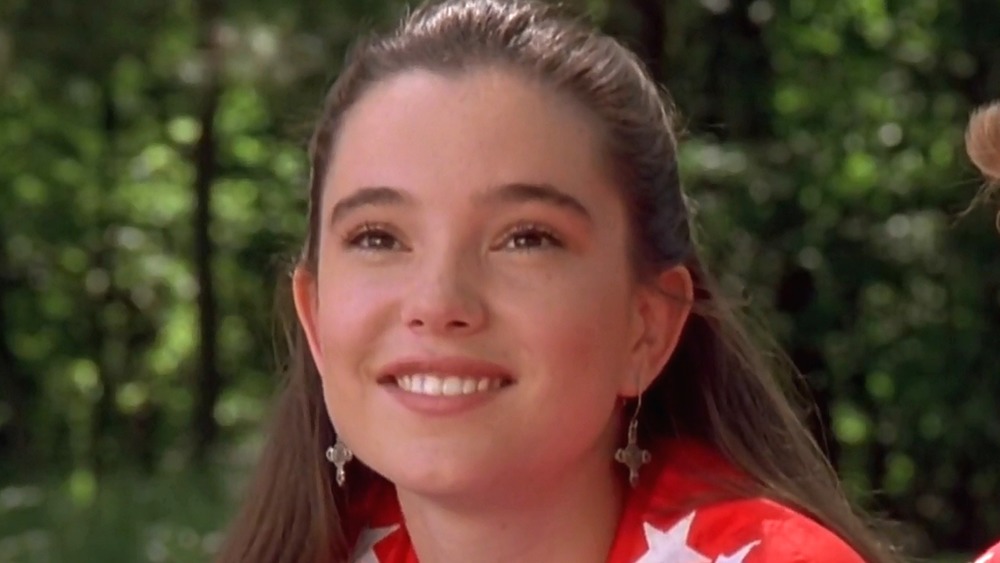 Disney
Marguerite Moreau first graced our screens in the Mighty Ducks franchise. She played Connie "the Velvet Hammer" Moreau, the feisty female member of the Ducks and the team's aggressive forward. Connie and Guy's romance is a running subplot in both The Mighty Ducks and D2. Recently, Ducks creator Steven Brill told Entertainment Weekly that Connie and Guy will return for one episode of The Mighty Ducks: Game Changers. "Connie is a Democratic state senator in Minnesota, sort of an Amy Klobuchar type," he says. "Guy is her husband. They've remained together for all these years. They have three kids and a great relationship."
So that's what Connie's been up to since D2, but what about Moreau? Unlike many child actors, Moreau was able to successfully transition to adult roles. She has multiple cult hits under her belt, as well as appearances on shows such as The O.C., Parenthood, Lost, and Mad Men.
Marguerite Moreau: Queen of Camp Firewood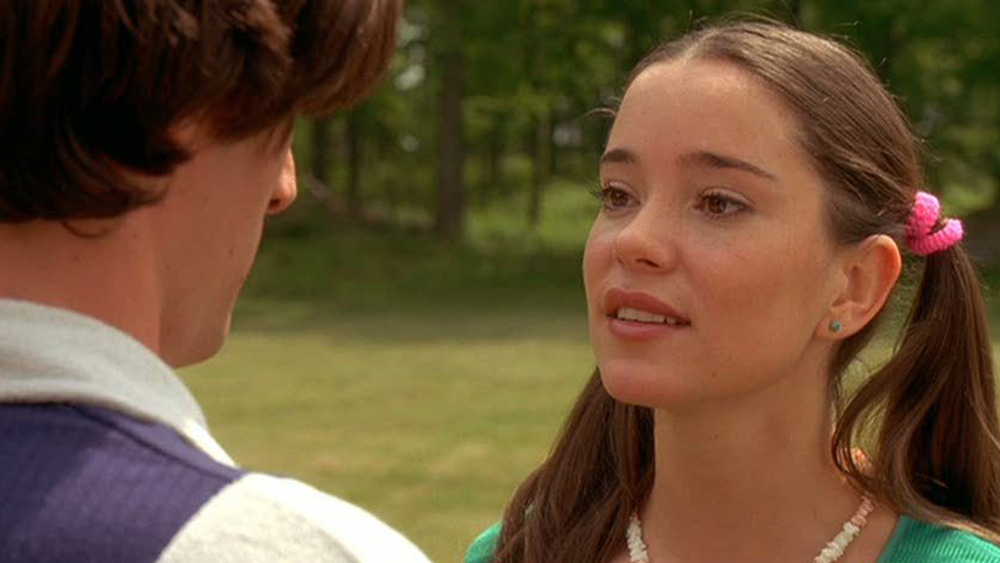 USA Films
Among sports movie fans, Marguerite Moreau may be best known for her role in The Mighty Ducks, but among comedy fans, she's known as Katie from the Wet Hot American Summer franchise. The 2001 comedy flopped on initial release but became an underground success on DVD. It eventually spawned two sequel series on Netflix, Wet Hot American Summer: First Day of Camp and Wet Hot American Summer: Ten Years Later.
The film was conceived by former State members David Wain and Michael Showalter. Wain directed the film, and Showalter starred as Coop. Moreau played Katie, the object of Coop's affection who is going steady with camp bad boy Andy (Paul Rudd). Katie is torn between the two dudes, going back and forth between them over all three installments of the series. 
Wet Hot American Summer is the Rosetta Stone of the alt-comedy boom. It was an early breakout role for Bradley Cooper, as well as a return to the screen for Paul Rudd. The film also starred Party Down's Ken Marino, Law & Order: SVU's Christopher Meloni, former Tonight Show head writer A.D. Miles, Amy Poehler, and Elizabeth Banks.
Marguerite Moreau: Queen of the Damned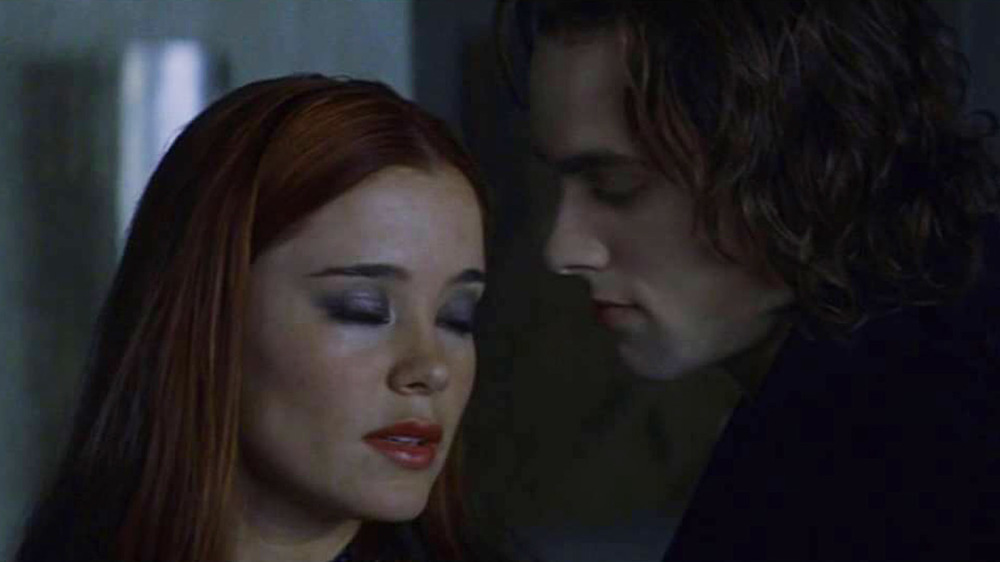 Warner Bros.
Marguerite Moreau starred in another new camp classic, as well: Queen of the Damned. The film is a sequel to Interview with the Vampire, depicting events that take place in the Anne Rice novel of the same name as well as in The Vampire Lestat. Moreau plays Jesse, a scholar of the spooky arts and an expert in vampires. When Lestat joins a nu-metal band, he starts slipping vampire secrets into his lyrics, which only Jesse is able to decipher. The film also stars Aaliyah as the titular Queen of the Damned, who can draw life from vampires and humans alike.
Queen of the Damned was not a prestige blockbuster like its preceding film, Interview with the Vampire. Perhaps it had something to do with the cast having considerably less star power. Stuart Townshend replaced Tom Cruise as Lestat, and Matthew Newton replaced Antonio Banderas as Armand. Maybe it was because butt rock lacks the staying power of other rock subgenres (per Mel Magazine). Still, the film is not without its early aughts charms.
Marguerite Moreau: Queen of the convenience store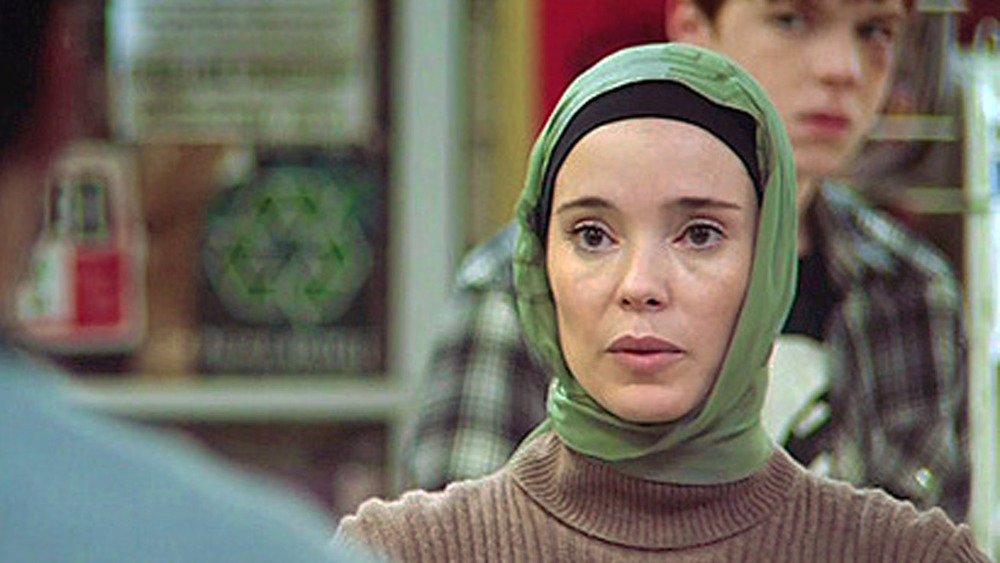 Showtime
On television, Marguerite Moreau had a brief recurring role on the U.S. version of Shameless. Centering on the dysfunctional Gallagher clan, Shameless stars William H. Macy, Emmy Rossum, Noel Fisher, and many more. Moreau played the devoutly Muslim Linda. Linda runs the Kash and Grab corner store with her husband Kash (Bones' Pej Vahdat). Unbeknownst to Linda at the start of the show, Kash is having an affair with Ian Gallagher (Cameron Monaghan). Linda eventually discovers Kash's affair and promises not to make a fuss if Kash gives her one more child. Moreau left the show shortly after Kash impregnated her and promptly left her.
Shameless is based on the British show of the same name. William H. Macy has won multiple Screen Actors Guild awards for his role as drunken patriarch Frank Gallagher. Emmy Rossum played eldest Gallagher/de facto parent Fiona for nine seasons, before leaving in the episode "Found."
It's safe to say that many years after The Mighty Ducks, Marguerite Moreau has been able to maintain a successful and thriving career.