What Has Dave Karp From The Mighty Ducks Been Up To Since The Movie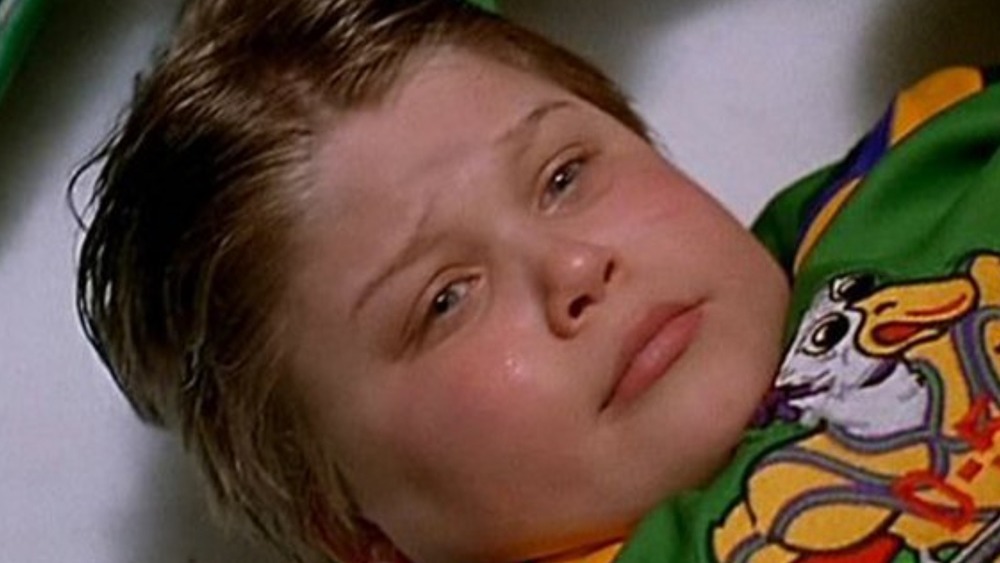 The Walt Disney Company
Ducks fly together!
All these years later, and '90s kids are still obsessed with the underdog group filled with misfits who just need the right coach to come together as a team. It's clear nostalgia is still there for the Mighty Ducks franchise, as Disney+ is soon going to unleash its newest original series – The Mighty Ducks: Game Changers – which picks up years later with Coach Gordon Bombay (Emilio Estevez) leading a new team of Ducks to victory. 
Much like how Cobra Kai draws from The Karate Kid movies, there are bound to be plenty of references to the original film series, which can be found on Disney+. We doubt the short-lived animated series about a group of space ducks who end up joining the NHL in Anaheim will come into play as much, but hey, stranger things have happened.  As you rewatch the movies, you may come across more than a few familiar faces in addition to those that make you say, "What has that guy been up to lately?"
Prankster Dave Karp, played by Aaron Schwartz, offered plenty of levity in the first film, but he didn't come back for any of the sequels. There's no word yet on whether he'll return for the Disney+ revival, but the actor has stayed busy as of late, with numerous other acting credits to his name. 
Aaron Schwartz played the doorman on Gossip Girl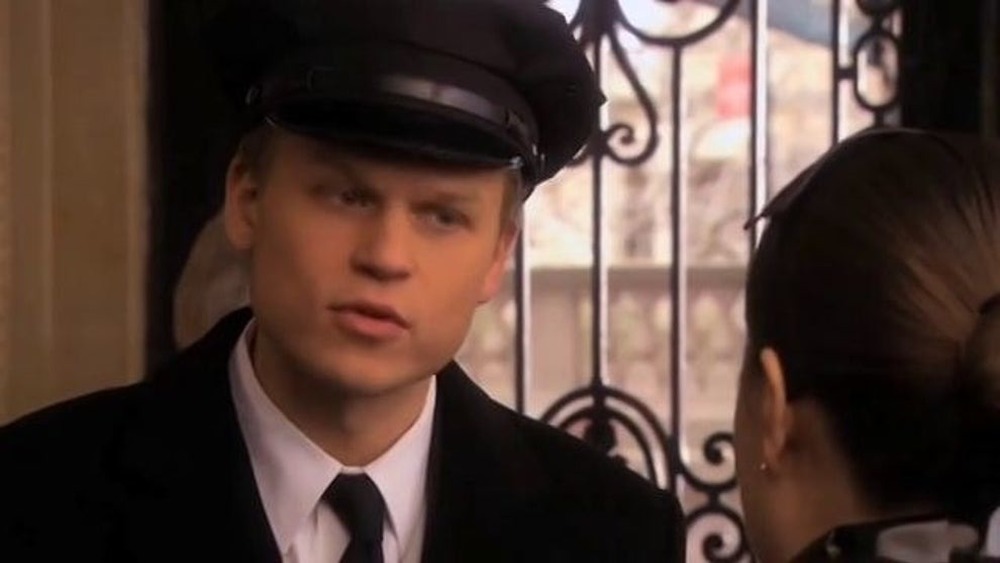 The CW
If you always thought the doorman on Gossip Girl looked familiar, you aren't alone. Aaron Schwartz kept his "funny kid" streak going after The Mighty Ducks throughout the 1990s with appearances in The Adventures of Pete & Pete and Heavyweights, but he took a break from acting for a while before re-emerging in 2009 with a role on season 2 of The CW's Gossip Girl. 
He plays Vanya, the doorman, in various episodes. While the character starts off as just a tertiary presence with a tendency of getting wrapped up in Blair's (Leighton Meester) schemes, he soon forms a relationship with Dorota (Zuzanna Szadkowski), the housekeeper for the Waldorfs. Eventually, she reveals to him that she's pregnant with his child, and he couldn't be more delighted, resulting in him popping the question. The two marry, and the doorman isn't seen again after a brief appearance in season 6. 
It proved to be a lucrative role for Schwartz, who ended up reprising the part for the web series Chasing Dorota, which has all of its episodes available for viewing on YouTube. 
Aaron Schwartz brought Young Ego to life in Guardians of the Galaxy Vol. 2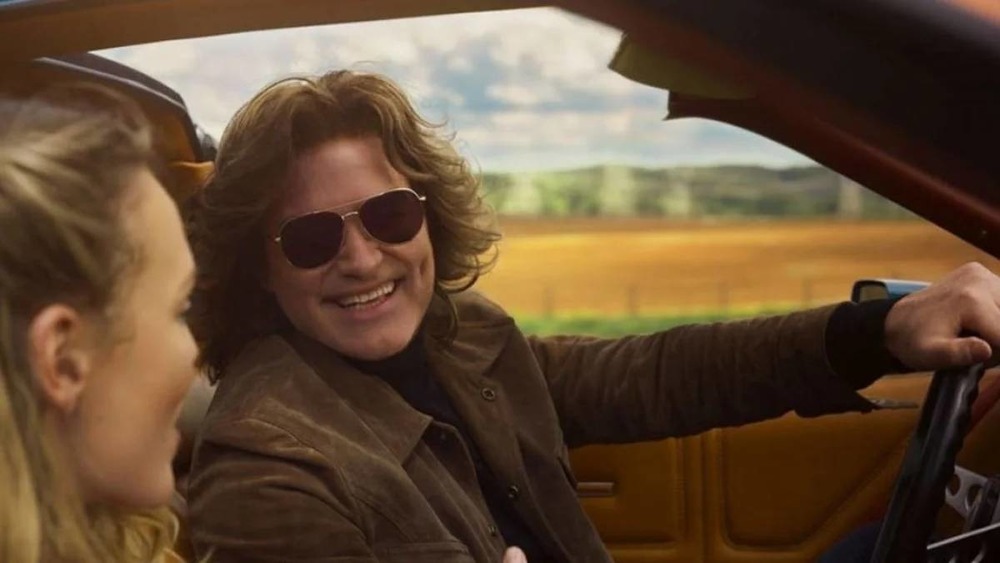 Marvel Studios/Disney
De-aging actors has become all the rage these days, especially when it comes to the Marvel Cinematic Universe. With interweaving story lines and flashbacks, many characters, such as Iron Man (Robert Downey Jr.) and Hank Pym (Michael Douglas), have needed a little tender loving care in post-production so that they could look like younger versions of themselves. 
The same technique had to be used in Guardians of the Galaxy Vol. 2 for the scenes where a young Ego (Kurt Russell) is on Earth with the mother of Peter Quill (Chris Pratt). To make the scenes look as seamless as possible, they had to bring in an actor with similar facial features to Russell, and that's where Aaron Schwartz came into play. Director James Gunn explained the process to CinemaBlend, "First we film every scene with Kurt. A young actor, Aaron Schwartz [...] watches everything he does. He then goes in and mimics exactly Kurt's actions. We then take Kurt's acting and general face and body and place Aaron's skin onto him. It is a long, painstaking process that took many, many months to accomplish." If Kurt Russell ever needs someone to help bring a young version of him to the screen again, we're thinking he knows who to call.
From horror films to sitcoms, Aaron Schwartz has popped up pretty much everywhere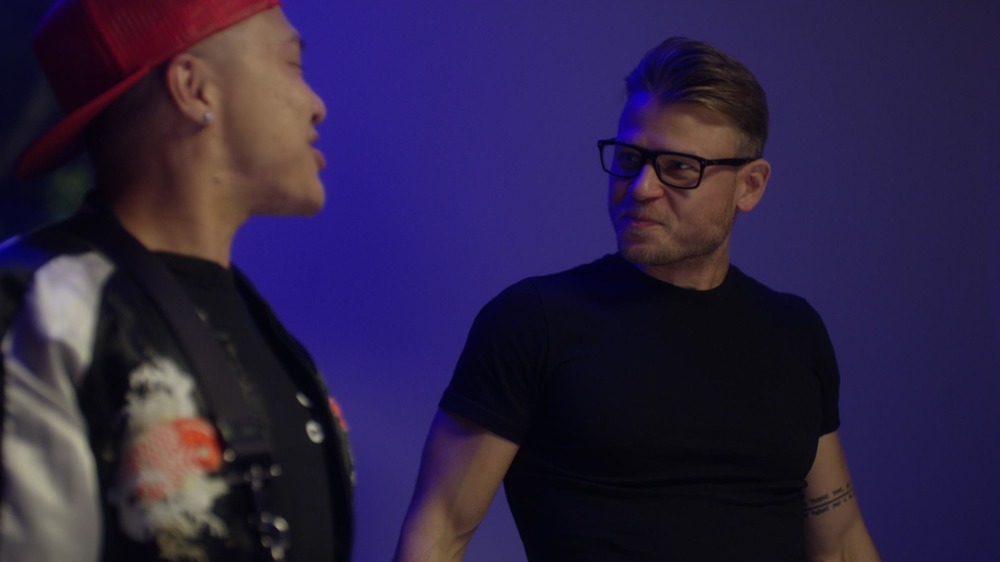 LookHu
He may not be a household name, but Aaron Schwartz has a sizable résumé and has kept busy over the last decade. After his stint on Gossip Girl ended, Schwartz made a slew of one-off appearances on a number of different television series, including Young Sheldon, The Kominsky Method, and S.W.A.T. When he's not on the small screen, he seems to have a certain proclivity for horror films. You can find him in the indie horror Slasher Party, about a group of social media influencers who are all gathered together for a bloody good time. Schwartz even had a chance to become a leading man for the 2020 horror movie The Bone Box, which sees him as a grave robber who faces supernatural comeuppance from those he stole from. 
Aaron Schwartz has some roles on deck, so it doesn't look like he's slowing down anytime soon. The main question we want to ask is, "Will Dave Karp return on The Mighty Ducks: Game Changers at some point?" Only time will tell.