The Mark Wahlberg Action Comedy That Just Cracked The Netflix Top 10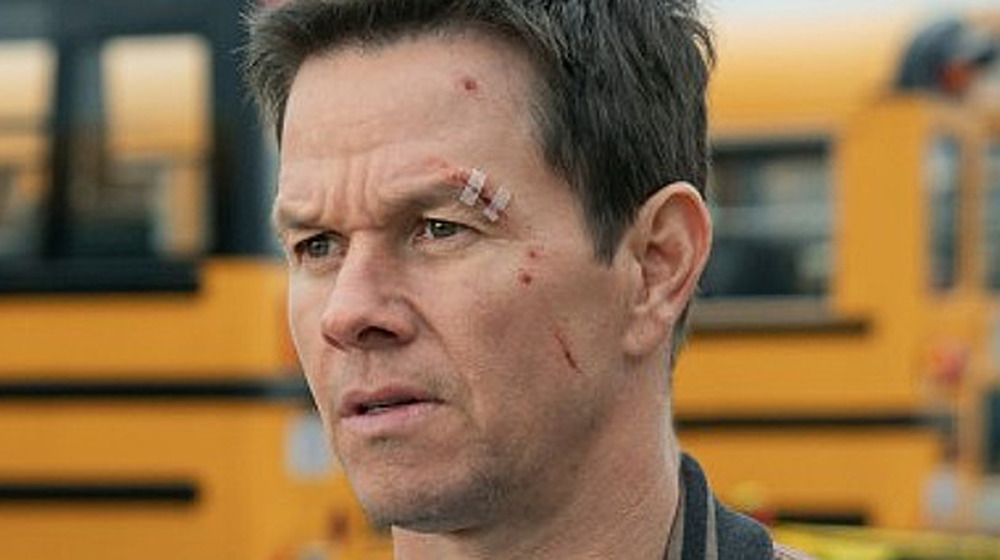 Netflix
Mark Wahlberg is about as close as you can get to the personification of the action crime movie. Four Brothers, The Big Hit, The Corrupter, The Departed, and We Own the Night are just a few examples of action crime films Wahlberg stars in. And if you were going to say that Mark Wahlberg is the personification of anything else, it would be Boston. Like a lot of actors from Massachusetts, Wahlberg wears that part of his identity on his sleeve, so it's not a surprise when his hometown gets a mention in films he's in, too.
As it turns out, there's a 2020 movie that checks every Mark Walhberg box and is number 10 on Netflix right now. It features the actor as a disgraced Boston cop who finds himself getting into some tussles while songs like "Sweet Caroline" by Neil Diamond play in the background. The name of the movie is Spenser Confidential, and if you're a fan of Boston, action, and Wahlberg (who also produced the film), you might want to check it out. Here are a few things you should know before you dive in.
Spenser Confidential is a Bostonian comfort food movie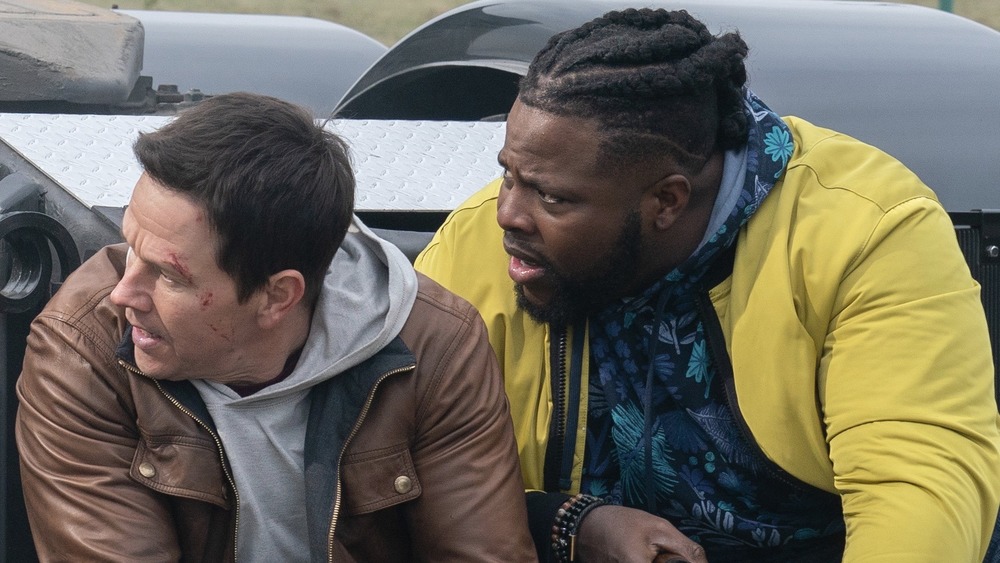 Netflix
Spenser Confidential is based on the Ace Atkins novel Wonderland. It's directed by Peter Berg, who Mark Wahlberg works with very frequently. Berg even wrote an article for Vanity Fair about the tight, creative bond the two have come to share over the course of making films including Lone Survivor, Deepwater Horizon, and Patriots Day, the last of which features Wahlberg playing a cop investigating the Boston Marathon bombing in 2013.
Spenser Confidential marks Wahlberg and Berg's sixth film together, and focuses on Spenser (Mark Wahlberg), a cop fresh out of jail who discovers his corrupt former captain is dead and an innocent man has been framed and killed for the crime. Over the course of two hours, we see Spenser face off against corrupt cops, but he doesn't do it alone — and the supporting cast is the other reason you might want to check out Spenser Confidential.
Alan Arkin plays Henry Cimoli, an old friend of Spenser's who offers him a place to crash while he (theoretically) prepares to leave Boston to become a truck driver. Spenser isn't living with Cimoli alone and winds up bunking with Hawk, a fighter who is played by Black Panther star Winston Duke.
But of all the castings in the film, the absolute strangest and most surprising one has to be the scuzzy criminal-slash-white supremacist Spenser uses as an informant named Squeeb — who just so happens to be played by Grammy Award nominee Post Malone.
Spenser Confidential is exactly what it says on the tin. It's comfort food for anyone who likes watching good cops take the dirty ones to task. If that's the kind of movie you're in the mood to see, then Spenser Confidential is streaming on Netflix right now.