The Real Reason Matt Smith Left Doctor Who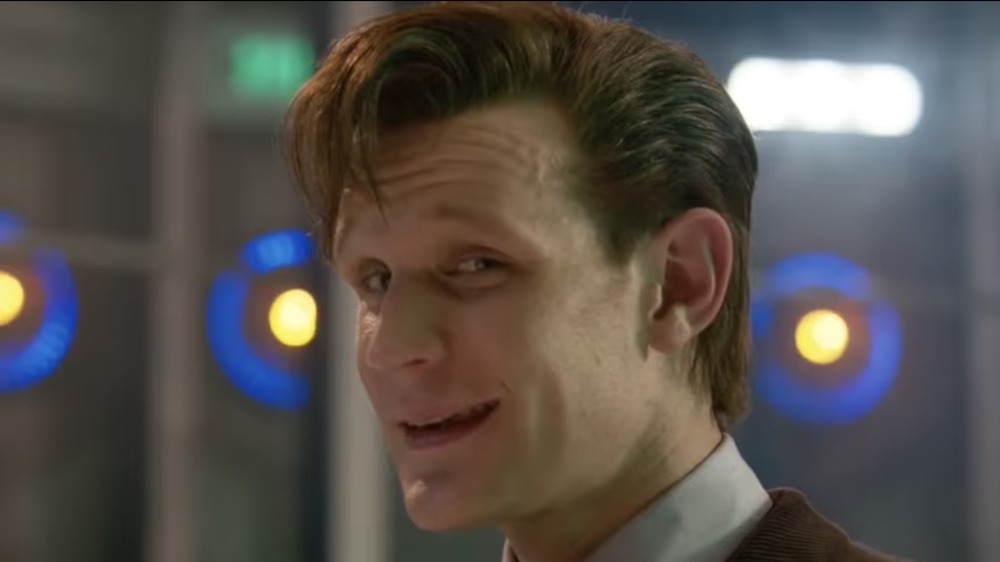 BBC
The British sci-fi television series, Doctor Who, has made a decades-long tradition out of its revolving door of artists, turning the departure of each actor to play the Doctor into a series refresh that occurs every few years — and basically divides fans until they learn to enjoy the new actor who takes viewers along on their adventures through time and space. 
In 2010-2013, the role of the time-traveling Time Lord was taken on by Matt Smith, who played the 11th Doctor and became the youngest actor to do so. He imbued his Doctor with a combination of old-soul sensibility and childlike delight, as when he readied a World War 2-era house for a family in the Christmas special, "The Doctor, The Widow, and The Wardrobe," adding features such as a lemonade tap and hammocks in place of beds. His Doctor also turned fezzes into fashionably geeky headwear and made "Bowties are cool" an actual catchphrase. 
When he left the series, he publicly said (via BBC): "It's been an honor to play this part, to follow the legacy of brilliant actors, and helm the TARDIS for a spell with 'the ginger, the nose, and the impossible one.' But when ya gotta go, ya gotta go..."
He was referring not only to his predecessors to play the role, but to his on-screen co-stars in the red-headed Amy Pond (Karen Gillan), her partner Rory Williams (Arthur Darvill), and Clara Oswald (Jenna-Louise Coleman), who played the Doctor's companions in another long-running Doctor Who tradition. But why exactly did Smith actually leave?
There's a long tradition of Doctors staying three years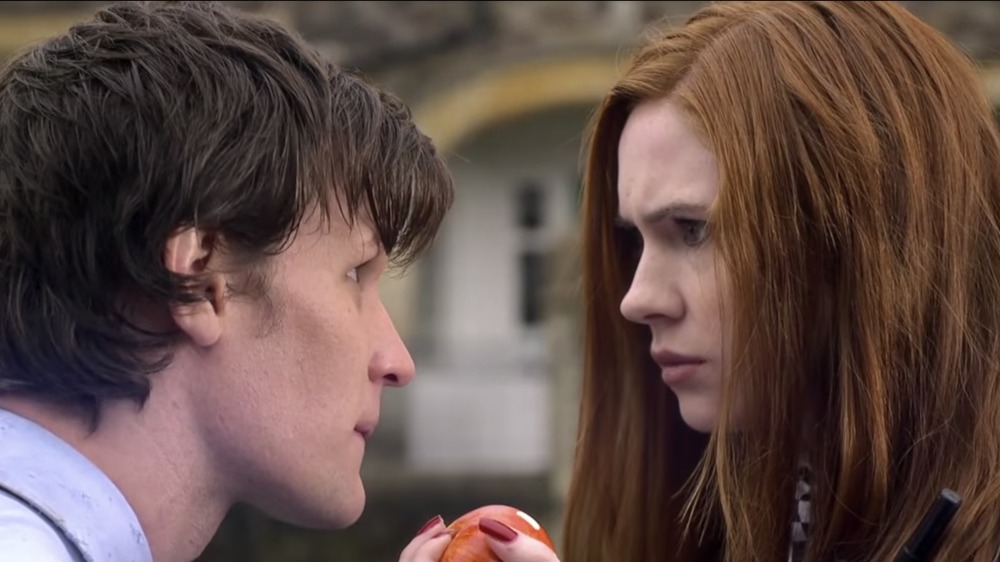 BBC
Over the years, there have been 13 Doctors — depending on how you count it as John Hurt played an incarnation between the eighth and ninth Doctor, and other actors, such as Peter Cushing, have also taken on the role. Tom Baker, the fourth Doctor, had the longest run of any actor as the Doctor, staying seven years. 
The Doctors have left the show for various reasons, both personal and professional. But when it's time for them to give up the TARDIS key and regenerate into the next iteration of the time-traveling Time Lord, they aren't necessarily all ready, even if it was their own choice to go. "You can't stay in one job forever, being a character actor," said former Doctor Who actor Patrick Troughton in an interview, who had the role between 1966-1969. He also said he "regretted leaving very much."
Yet, for the new series, actors seem to have taken Troughton's advice to heart as he famously spent three years in the part and then advised the Fifth Doctor, Peter Davison, to do the same. In an interview with BBC, Peter Davison explained, "I had to make the decision absurdly early. It was at the end of my second season. The producer asked about staying beyond a third year and I said I would call it a day because that had been my plan, as suggested by Patrick Troughton. 'Do three and get out,' he said. I stuck with that. I had a chance to change my mind, but I thought that would be chickening out, and there were other things I wanted to do."
Since Davison's tenure in the 1980s, not all of the actors who have played the Doctor have stayed in the role as long as they wished, and Ninth Doctor, Christopher Eccleston, hung around for only one year. However, Smith helped cement the tradition in the modern era by staying for about three and a half years. 
Matt Smith could have done another year, but it was time to go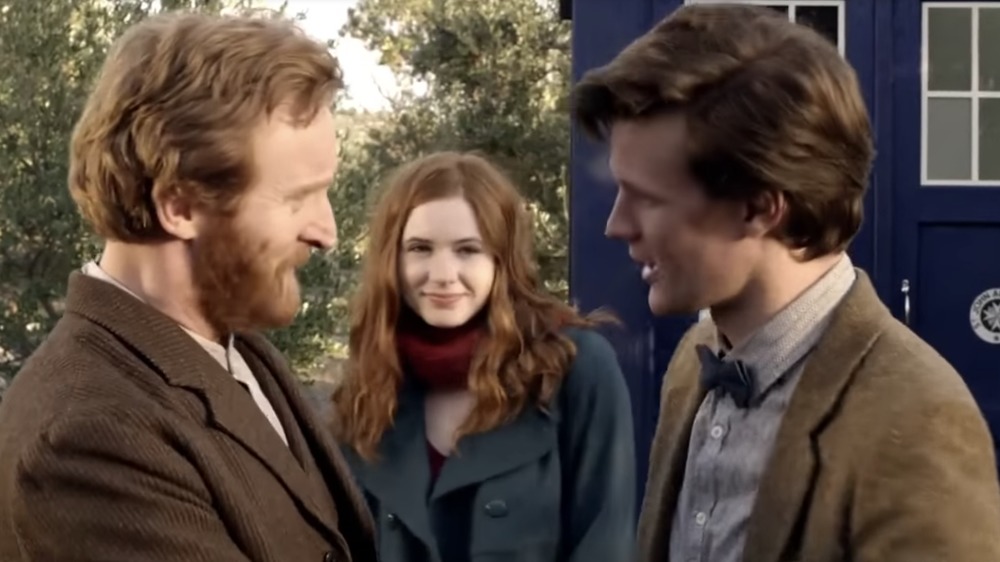 BCC
Smith's entire tenure actually lasted more than four years, if you count his appearances in the last David Tennant episode, "The End of Time Part 2" in January 2010, and his cameo in Peter Capaldi's first episode, "Deep Breath," from August 2014. However, there were long pauses between seasons, meaning his first full episode as the Doctor took place in April 2010 with "The Eleventh Hour," and his last true episode, "The Time of the Doctor," aired in December 2013.
But, when asked about why he left the role, he said he had always considered leaving the show after its 50th anniversary in late 2013. "It's a very intense process to play the Doctor. The line-learning is really hard, and you have to live away from home for nine or 10 months a year. I love the show, and it wasn't an easy choice to come to, but it's the right time for both of us," Smith told the Hollywood Reporter.
He had apparently agonized over the decision though, as he told the Los Angeles Times (via Female First): "I'd have very happily done another year. It's a wonderful show. But I think you gotta go when you gotta go, and for me, it just felt like the right time to move on."
After his run on Doctor Who ended, Smith took up roles in Terminator Genisys in 2015 and Pride and Prejudice and Zombies in 2016. In 2016-2017, he played Prince Philip, Duke of Edinburgh, in The Crown. He also portrayed artist Robert Mapplethorpe in the 2018 film, Mapplethorpe, and has done several other projects since then. In fact, he has four films coming in 2021 and 2022. And he'll also be starring as Daemon Targaryen in the Game of Thrones prequel spinoff, House of the Dragon.