Everything We Know About The Bewitched Movie Reboot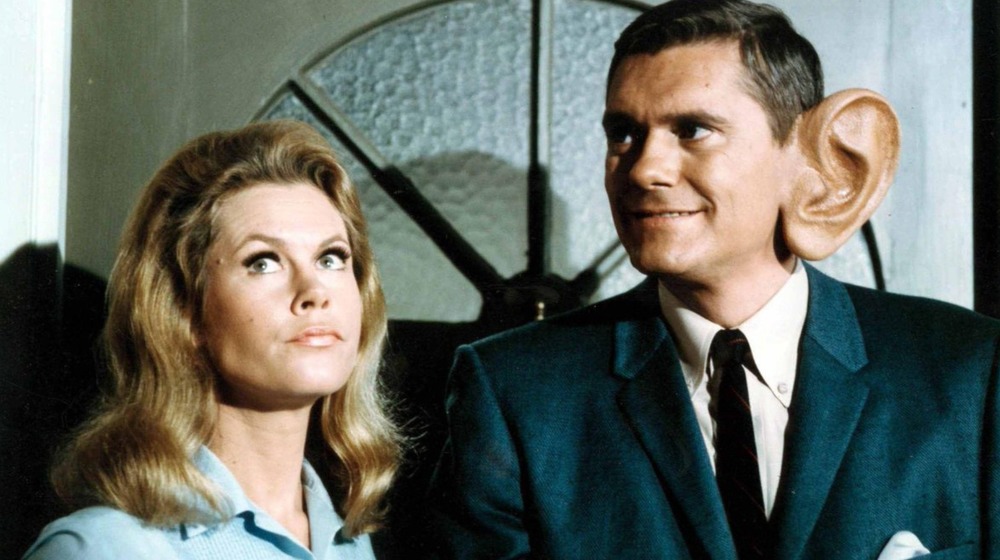 Sony Pictures Television
After the success and clever nods of the Disney+ show WandaVision, it appears that Sony is aiming to make a little magic for themselves with a new reboot project for Bewitched. According to Deadline, Sony is developing a Bewitched film reboot with Terry Matalas and Travis Fickett, who were behind the MacGyver and 12 Monkeys series, attached to the project as screenwriters. John Davis and John Fox will produce through Davis Entertainment. The film will be based on the original 1960s sitcom that starred Elizabeth Montgomery as witch Samantha Stephens and Dick York and later Dick Sargent as her advertising executive husband Darrin. As Movieweb highlighted, Bewitched ran 254 episodes over eight seasons and even made the switch from black and white to color television during its run.
So far, little else is known about the planned reboot. Nobody has been cast yet, nor are there details for when shooting is set to begin. It's also unclear if the new film will attempt to have the same comedic sensibilities as its original '60s sitcom counterpart or go in a completely different direction like Netflix's Chilling Adventures Of Sabrina series. What we do know is the Bewitched reboot is ignoring its past attempts to come back and pulling straight from the original sitcom source.
The Bewitched film is pulling from the original sitcom series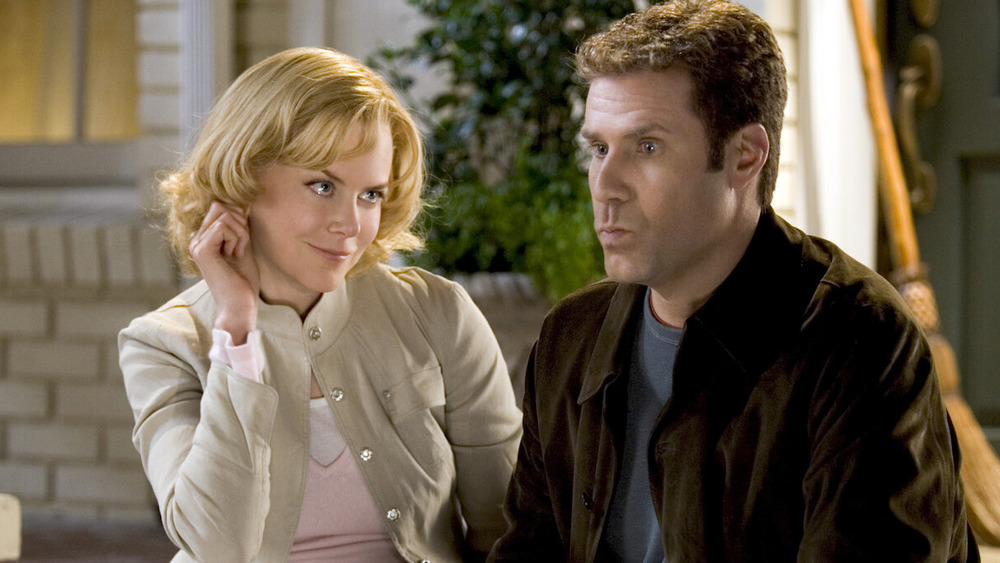 Sony Pictures Releasing
As Deadline reported, the new Bewitched reboot will be more based on the original sitcom. That means the series' other attempts at being rebooted or remade aren't going to have any impact on the project, which gives it a fresh start. There have been two other attempts to reboot Bewitched, including a 2005 film from Columbia Pictures that starred Will Ferrell and Nicole Kidman. The plot differed greatly from the original sitcom, as Ferrell played Darrin, a failed actor cast in a remake of Bewitched along with an actual witch named Samantha who was played by Kidman. As MovieWeb noted, the 2005 film didn't do well at the box office and critics also weren't too kind to it. Ferrell and Kidman even received a Golden Raspberry Award for Worst Screen Couple.
In addition to the film, Black-ish creator Kenya Barris and Black-ish writer Yamara Taylor attempted to bring Betwitched back to television. According to Digital Spy, this reboot would have featured a black woman, who is also a witch, falling in love and marrying a white mortal man. As Variety reported, ABC gave a pilot production commitment to the project, however in 2019, the network rolled the project off-cycle from its pilot season.