This Was Christopher Mintz-Plasse's Most Awkward Acting Moment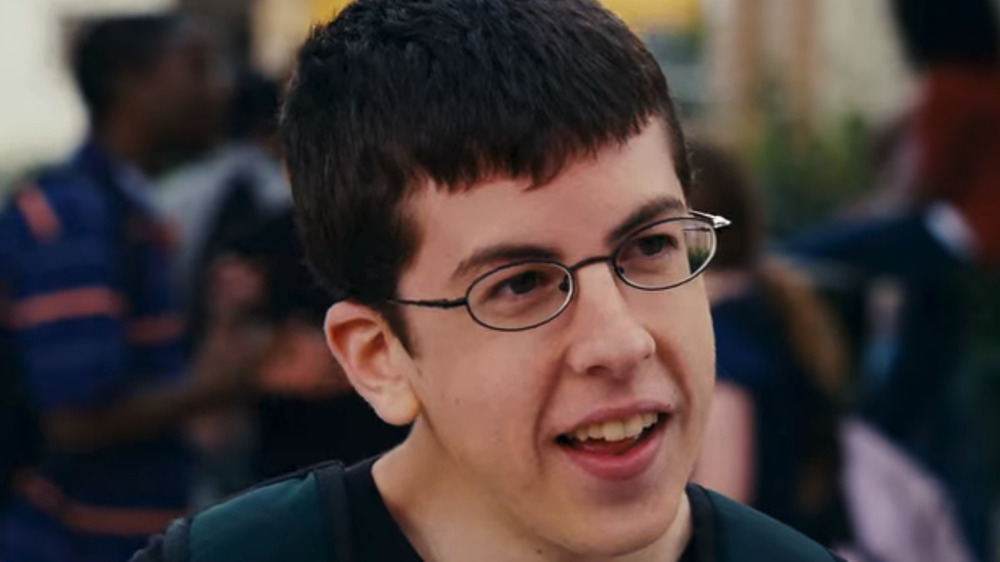 Sony Pictures
If you were a teen around 2007, chances are you likely heard the phrase "I am McLovin" at least once a day after the cult classic Superbad came out. The hilarious coming-of-age flick was written by Seth Rogen and Evan Goldberg and helped launch the careers of many actors we continue to love today.
Superbad is about a couple of nerdy high school seniors named Seth (Jonah Hill) and Evan (Michael Cera), who plan to attend a party and lose their virginity before they head off to different colleges. They enlist the help of their friend Fogell (Christopher Mintz-Plasse) — who has a fake ID that says his name is "McLovin" — to buy all the booze for the party to further impress Seth's crush. The antics take off from there, and the whole movie is packed with great one-liners and cringe moments alike. Similar to his character, Mintz-Plasse had an embarrassing moment of his own during filming, which is appropriate given Fogell/McLovin's awkward nature.
Advisor for an intimate scene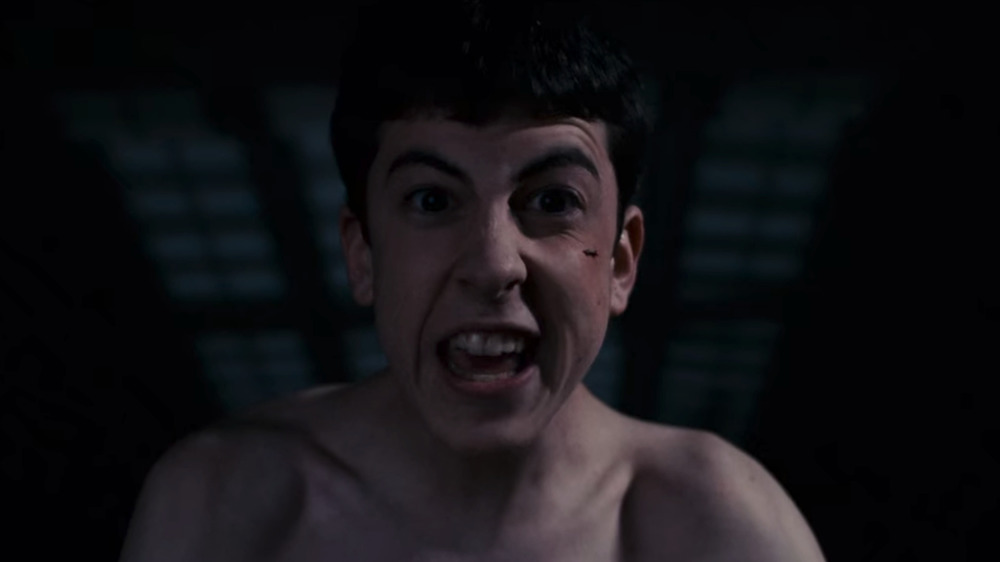 Sony Pictures
In a 2009 interview with The Guardian, Mintz-Plasse revealed what happened behind the scenes of one of Superbad's most infamous moments. While Fogell does eventually get to lose his virginity as planned, it's perhaps one of the most unfortunate scenes for viewers to watch because it's just so awkward.
Adding to the cringe is the real-life embarrassment Mintz-Plasse felt filming the scenes, as his actual mom was there watching while they filmed. "My first ever sex scene in a movie was in Superbad. Because I was 17, for legal reasons my mother had to be on the set," he recalled. "It was real awkward but it worked out okay because when I watched the movie with her the sex scene wasn't awkward because she'd been right there when it happened. Afterwards we didn't talk about it; we still don't speak about that moment."
If you thought watching sex scenes with your parents was bad enough, be glad you didn't have to film one while under adult supervision. Yikes. But hey, the role landed Mintz-Plasse an MTV Movie Award nomination, so at least it was (kinda) worth it.